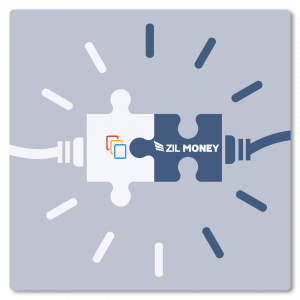 Seamlessly import invoices via ZilMoney.com and ClearBooks integration
TYLER, TX, USA, September 17, 2023 /EINPresswire.com/ — ZilMoney.com, the leading B2B financial management solution, is pleased to announce its integration with ClearBooks, a cloud-based accounting software platform. This integration marks a major milestone in streamlining invoice management, streamlining accounting processes and enhancing financial management for businesses of all sizes.
Integrating ZilMoney.com with ClearBooks helps users easily import invoices and reduce errors. This integration enhances small business accounting, increases efficiency and helps small businesses adapt to economic changes. It represents an important step toward the future of simplifying small business financial management.
ZilMoney.com simplifies business payments by seamlessly integrating with popular accounting software such as Sage, Xero, QuickBooks, Zoho, Gusto, Zapier, Bill.com and more. The platform offers a variety of payment options including ACH or direct deposit, printed checks, emailed checks, mailed checks, wire transfers, RTP, payment links, international payments, wallet-to-wallet transfers, QR code payments, and more. Users can choose their favorite payment method and experience cost-effective transactions.
Zil Money Corporation, the parent company of OnlineCheckWriter.com, ZilBank.com and ZilMoney.com, provides cutting-edge payment solutions to meet ever-changing business needs. Maintaining healthy cash flow is critical to running a business. The platform recognizes this need and provides functions such as credit card payroll, credit card payment, Positive Pay, etc. to support this need.
ZilMoney.com is the world's leading financial technology solution with over 750,000 users and $50 billion in transaction volume. Its superior payment services have revolutionized financial transactions and earned the trust of various industries. In just a few years, cloud-based platforms can reliably meet all financial management needs.
The platform's commitment to innovation and customer-focused solutions drives the partnership with ClearBooks, enhancing the functionality and value of both platforms. The integration underscores the platform's commitment to simplifying financial management and helping businesses be more successful.
Media Contact: Tahir Haneef
Zil Currency Company
+1 408-222-8012
Email us here
Visit us on social media:
Facebook
Twitter
Instagram
Youtube
other
Content provided by EIN Presswire. Toutiao is not responsible for the content provided or any links related to that content. Toutiao is not responsible for the accuracy, topicality or quality of the content.