Lawmakers on parliament's health committee have issued a stark warning about the growing laxity and negligence of doctors in government-funded healthcare.
They proposed a pay cut for those responsible for the poor condition of the facilities.
Lawmakers led by committee vice-president Hon. Cole North MP Dr. Samuel Opio Acuti expressed disappointment after a supervisory inspection of the government-focused medical center in the Vaakiso district.
The facilities inspected included Wakiso IV Health Centre, Chikiri III Health Centre, Namayamba IV Health Center and Kasangati IV Health Centre.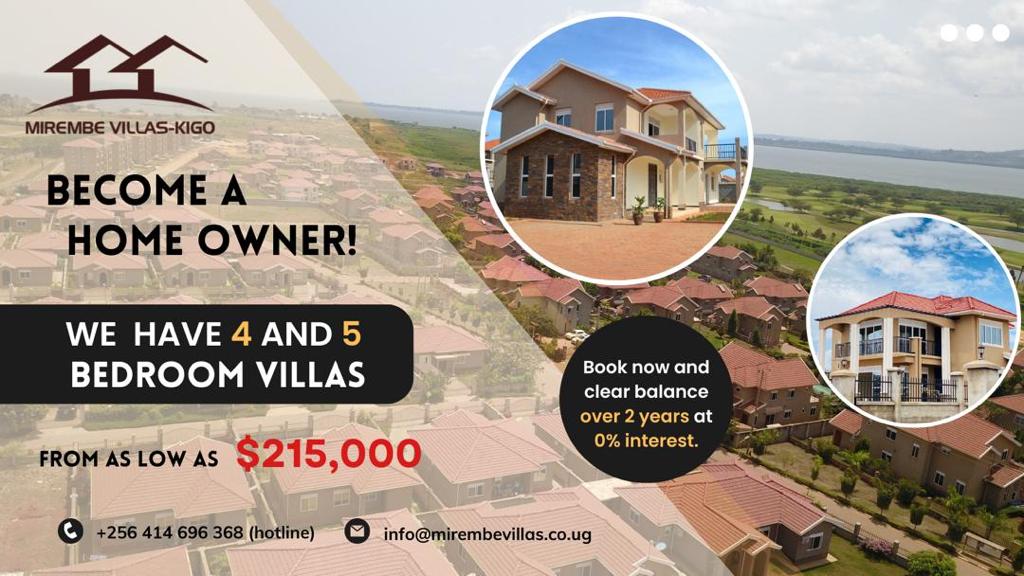 Wakiso Health Center IV, allocated £120m a year for maintenance, has been found to be in disarray. The facility's walls are covered in cobwebs and graffiti, and structural neglect dates back about 15 years.
Rotting mattresses and dysfunctional beds were common, reflecting conditions in maternity wards.
Lawmakers noted that any patient who seeks care in such facilities faces a higher risk of contracting the disease. They strongly recommend the immediate arrest and investigation of those responsible for the facility's management.
dear. Sekianzi Benard Kiria, of the Budiabo constituency, has asked the parliament to conduct a thorough investigation into the recent salary increase for scientists. He advocated for contract-based employment, with violators facing reduced pay or dismissal.
"We also give them a contract and if they don't meet the expected standards, their contract will not be renewed. Instead, another person will get a chance because we have many sons and daughters who have learned and can perform better than them. " Serkienz warned.
"This is a warning to all scientists, not only medical professionals but also those in fields such as agriculture, veterinary services and engineering. Please note that we will review your operations and those found to provide sub-standard service will be face mandatory retirement," he further warned.
Dr Bulwa Simon, director of the Fourth Health Center in Namayumba, places the blame on resources allocated by the government not being sufficient to meet the enormous demand. He disclosed that patients from Nakaseke, Kiboga, Luweero, Mityana and accident victims on Hoima Road flooded the facility, which was served by only two doctors. Dr Bulwa called for a district hospital to ease the strain on its limited resources.
"We lack a regional hospital, which is supposed to act as a shock absorber for national referrals. Unlike us, there are regional hospitals in areas like Mukono, and places like Mpiji have the Mpiji Fourth Health Center , the center has been upgraded and now has medical staff," Bulwa said.
Discussions in the health committee extended to a meeting with district health workers, including the president of LC5, the chief administrative officer (CAO), and Mathias Lugolobi, head of health services in Vaakiso district.
The health officials highlighted the challenges they face, ranging from underfunding to a growing population and inadequate infrastructure, exacerbated by a lack of proper housing for medical staff and inadequate transportation, including the absence of ambulances.
Dr Samuel Opio Acuti, who is in charge of the survey, stressed that despite the apparent resource gap, it was crucial to use available resources wisely.
"That's the message we've been sending to health officials. While we acknowledge that there's a huge resource gap, what we're keen to understand is how efficiently the limited resources are being used. Essentially, that's critical." Akuti .
This site conducted a telephone interview with Emmanuel Ainebyoona, spokesman for the Ugandan Ministry of Health, to gather his comments on what the polling lawmakers say is a challenge for the health sector in central Uganda.
He stressed that the Ministry of Health has taken strict measures to address substandard medical services in government agencies. He said they had effective mechanisms in place to supervise the medical staff on duty to ensure that those who were negligent were caught and dealt with appropriately.
He suggested that committee members bring the issue of contract agreements and government health worker pay to parliament for discussion and consideration where possible.
"As the Ministry of Health, we are addressing the problem of absenteeism and neglect by implementing robust systems for all health workers. In addition, health officials and facility directors must provide appropriate oversight to ensure health workers are on duty. We realize that basic facilities and are working to improve them, although progress depends on the availability of resources," Ainebyoona said.
As the health board continues to tour central Uganda, the urgent need for comprehensive health care reform has become increasingly apparent.
Lawmakers' impassioned calls for accountability and improved service delivery resonated as they worked to bridge the gap between resource allocation and efficient use for the benefit of Ugandans.
Have a story or opinion from your community to share with us: please email editorial@watchdoguganda.com