There were a lot of standout moments at the 2023 MTV Video Music Awards (VMAs), but footage of Megan Thee Stallion seemingly arguing with Justin Timberlake has to be the weirdest moment one.
This year's star-studded guest list included Shakira, Nicki Minaj and Taylor Swift, but NSYNC stole the show with a surprise appearance. While the audience may be cheering for the boy band, there may be some drama going on backstage.
The video was shared to social network and Chris Kirkpatrick. 51 – Walking by Megan Thee Stallion backstage.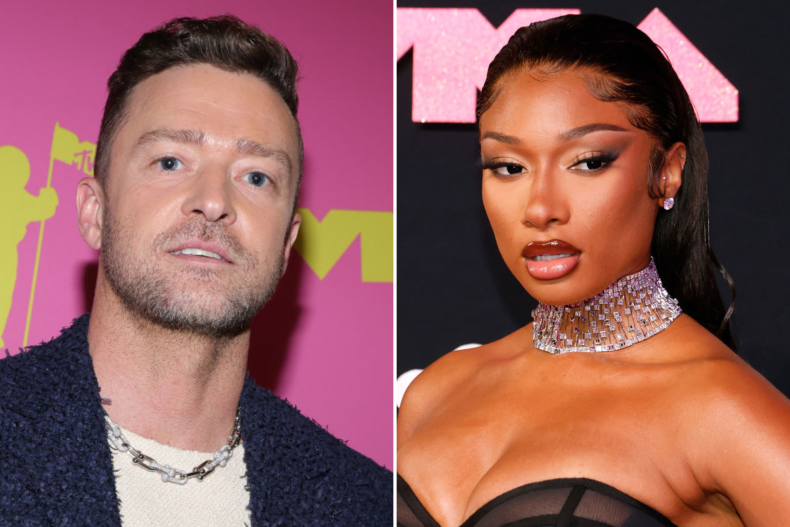 The rapper was all smiles as she got her hair and makeup done before performing with Cardi B. However, Timberlake appeared to say something to the 28-year-old singer as he passed by, which annoyed her.
Megan Thee Stallion appeared to curse Timberlake as he walked away, all while wagging her finger violently. Even as the singer was out of sight, the rapper remained visibly angry, standing with an angry look on her face as her beauty team finished her look.
"Megan Thee Stallion and Justin Timberlake appear to be arguing backstage at the 2023 #VMAs," @BuzzingPop wrote alongside videowhich has received over 12 million views to date.
"Why is it so casual???" commented user Sep.
"What are they going to argue about lmfaooo?" Christina said.
"vmas is so messed up," Chun-Li wrote.
"It feels like something is always going on," @NFTBOSSLADY agreed.
"The wine has got to her," Onikanchi joked.
"That's right, Meg! That's what you said," Mia Badgar said.
"She's a BSB gangster, let him know it," commented Dave Sae.
"Let him replace Janet Meg," Ilium said, seemingly referring to Timberlake's infamous Super Bowl performance with Janet Jackson in 2004, when the boy band star treated the audience to The 57-year-old singer's nipples.
"I don't know what happened, but I'm on his side," Paballo claimed, while Faith said: "I need context because my mind is racing every minute."
However, according to sources, the video may be deceptive type There was "zero fight" between the two, who called the encounter "very cute."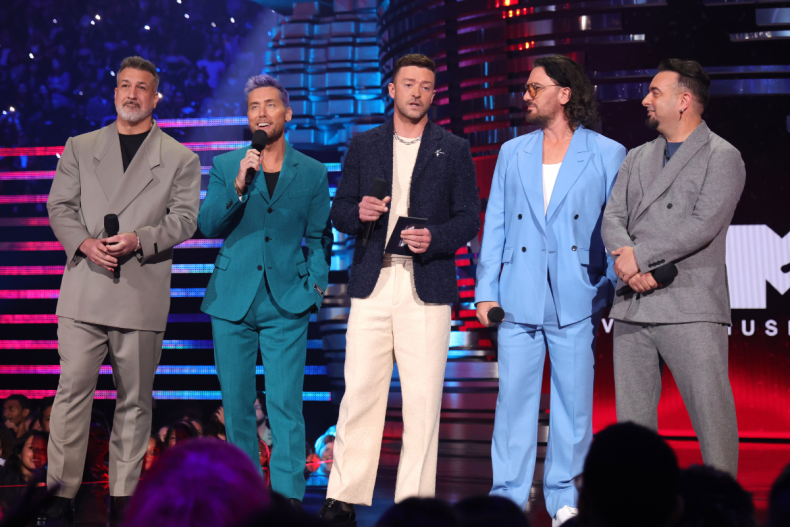 "He said, 'It's nice to meet you,' and she said, 'No, no, it doesn't count, it doesn't count. We have to meet,'" the source told the publication.
A second source backed up the first, saying type "Meg loves Justin."
"She said 'No, no, no, we've never met before. This is their first time and she's excited,'" they added.
NSYNC wowed fans by reuniting for the first time in a decade at Tuesday night's event. The band last appeared on stage at the VMAs in 2013, performing singles "Girlfriend" and "Bye Bye Bye" before Timberlake received that year's Video Vanguard Award (also known as the MTV Lifetime Achievement Award).
Weekly newspaper Megan Thee Stallion and Justin Timberlake have been contacted for comment.