The United Nations Capital Development Fund (UNCDF) completed the official handover of infrastructure projects to local leaders in Ahjumani, Moyo and Yongbe in a series of handover ceremonies.
The projects are part of UNCDF's seven-year Development Initiative for Northern Uganda (DINU) program generously funded by the European Union to promote recovery and growth in this post-conflict region.
In the Argo district, one of the shining achievements of the DINU program is the Alva cattle market. The market breaks gender stereotypes by allowing women like Jasinta to participate in a traditionally male-dominated livestock trade.
For example, Jasinta recently sold her bull on the market for 950,000 UGX, which is a lot more than what her husband had previously received. She attributes her success to the market, which not only empowers women economically but also contributes to their household income and food security.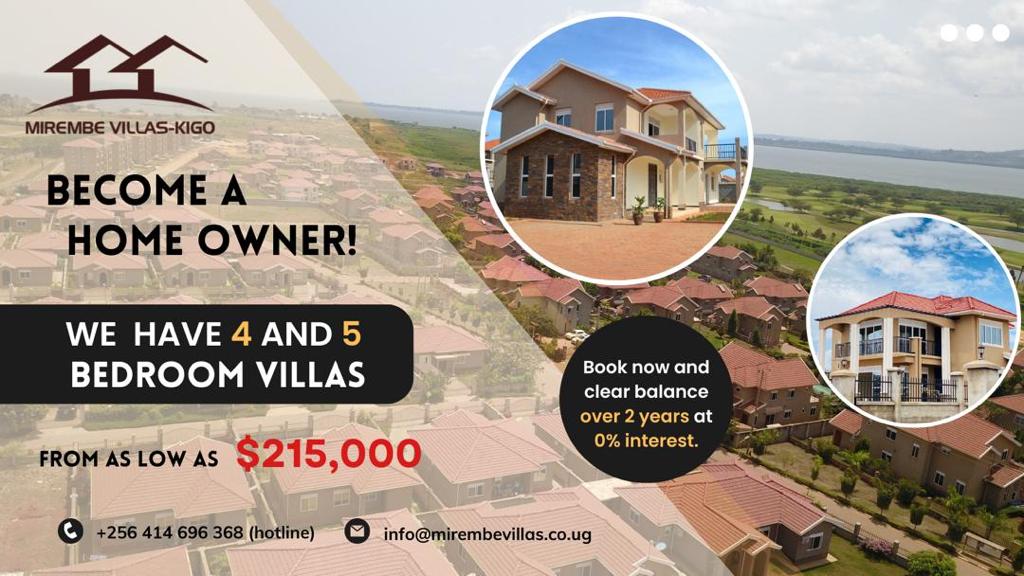 District veterinary officials hope the market will continue to attract more women into livestock and trade, further boosting their earnings.
Meanwhile, in Limbe, DINU has also come to prominence with the construction of the impressive £736m Kourou Market at Kourou Town Council.
This modern market has 130 market stalls, offices, toilets, fences and even solar power. The Ago district chairperson hailed the livestock market as part of a wider government initiative to economically empower women in northern Uganda, while the Omote county chairperson welcomed it, acknowledging the need for constant upgrading to realize its full economic potential.
In the Limbe District, DINU-LGEF provided 1.47 billion UGX for the Adibo pipeline water supply system project, and the region itself contributed another 715 million UGX, for a total of 2.18 billion UGX.
The project has provided clean water to more than 9,100 people in 5 parishes, including pumping stations, tanks, a distribution network and 108 yard taps.
It also created 113 local construction jobs and increased water coverage in Arafah County from 49.2 percent to 59.2 percent. The project is even linked to a new sanitation facility at the Adibo Exchange Centre. However, future demand for expanded piped water supply connections remains high.
In Limbe, DINU has again demonstrated its commitment to infrastructure development with the construction of the £736m Kourou Market at Kourou Town Council.
Co-funded by the region and other partners, the marketplace increases revenue for vendors, boosts market revenue, and improves conditions for perishable goods.
It is worth noting that the market's annual revenue in 2022/2023 has already surged by 12.3% from the previous year, and its strategic location close to referral hospitals in the Yumbe area is expected to further enhance its popularity. However, further upgrades are still required.
Additionally, in Ljungbe, UNCDF has made major improvements to Lobe Market, including storage rooms, sanitation facilities, children's play areas and water supply.
The market currently serves more than 130 vendors, including refugees from South Sudan, and the improvements have opened up new economic opportunities.
The DINU program is a beacon of hope for northern Uganda, addressing its chronic infrastructure deficiencies and driving socioeconomic recovery. Over a seven-year period, more facilities were built throughout the region.
UNCDF has committed to maintaining engagement with local governments to ensure the sustainability of these projects. The recent handover marks the end of DINU as a model for improving remote communities.
Have a story or opinion from your community to share with us: please email editorial@watchdoguganda.com