President and Commander-in-Chief of the UPDF, Yoweri Kaguta Museveni, has revealed that the situation in Uganda is currently stable due to ideological and philosophical changes in the country.
President Museveni said: "The stability you are talking about is the result of a shift in ideology and philosophy in Uganda, the fact that we have rejected identity politics and started advising our people on the politics of interest."
The President made the remarks while delivering an opportunity speech to a delegation of 31 military students and 15 Botswana Defense Command and Staff College staff at the Parliament House in Entebbe yesterday.
He explained that before the National Resistance Movement (NRM) government came to power 37 years ago, Uganda was in turmoil and had become a failed state. However, due to the correct ideology of the current government, the country managed to recover and is now peaceful and gradually developing.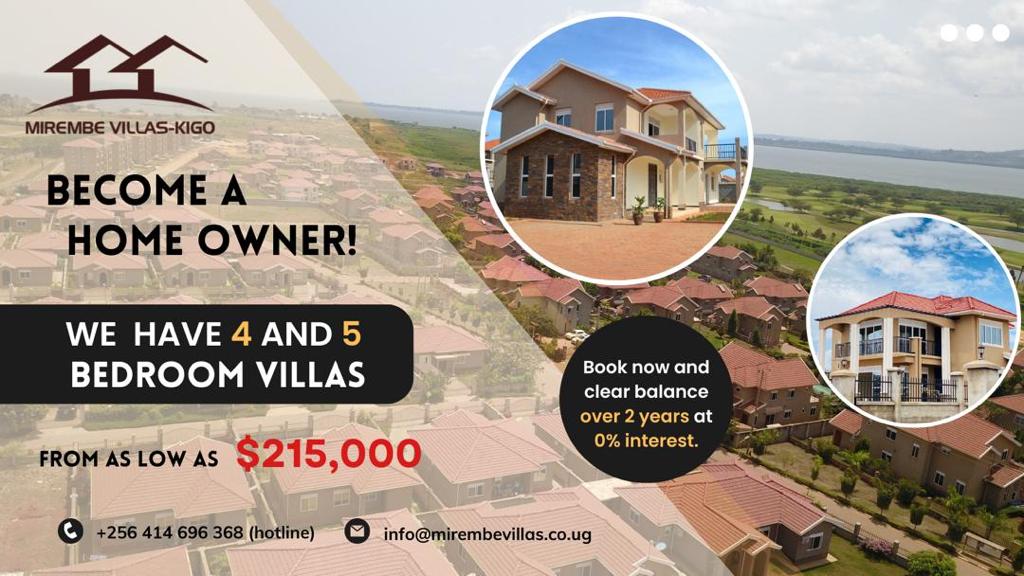 President Museveni called on students to always advocate interest-based politics, saying ideology was crucial to the country's prosperity.
"Since independence, we have been in a crisis of what is primary? What is important? Is it identity or is it interest? That's the starting point, because someone has always said that what matters in public administration politics is identity; "That means tribe, religion, Ethnicity (in some cases) and even to some extent gender, you find people like in Uganda who form parties based on identity," General Museveni revealed.
"The good news is that some of us had been part of these parties since 1960, but by 1965 we had become disillusioned and said no, what are you talking about? Why is identity so important? Because all these groups were Talk about religion and tribe, but they also have needs, they need food, they need shelter, jobs and wealth. Why don't you talk about their needs? Why talk about their identity? Aren't you a false prophet? You are not providing false consciousness Shape?" he wanted to know.
The President further noted that for any society to prosper, it needs to produce goods or services and then sell them to make money.
"My tribe are cattle breeders and banana growers and the only way to prosper is to produce goods or services and sell them. In this case, they produce milk, beef and bananas. But now once they do that, They will have a problem: they will not buy from each other easily. Why? Because they all have similar products. Other Ugandans don't produce milk, beef or bananas because they are fishermen, they produce other things, they are the savers me and the people who buy my product," he said.
"We developed the principle of patriotism when we saw that Uganda is more useful to me as a wealth creator than my tribe; Love Uganda, you need it, it is more useful than just loving your tribe. You need Uganda to make it happen Your prosperity."
The President, however, noted that since Ugandans now produce more than enough products such as milk, poultry, sugar and beef, the internal market is not enough to ensure the prosperity of the country.
"We also discovered that even if you love Uganda, Uganda is not enough, we need East Africa. That is why you hear us playing two national anthems, one is the national anthem of Uganda and one is the national anthem of East Africa, because for our prosperity , we need the East African market, and we also need the African market. Therefore, our second principle is Pan-Africanism."
Furthermore, General Museveni elaborated that for Uganda and Africa as a whole to achieve social and economic transformation, they need to create a new society and this can only be achieved if all adults join the monetary economy.
"Our third principle is socio-economic transformation. We must have a new society. We cannot have one farmer produce another farmer and think we are doing a good job. We say the society here must be like that in Europe and other countries Transformation like that. How do we build a new society? They should all join the monetary economy which has four sectors including commercial agriculture, large and small manufacturing/factories, services and ICT. We tell all these Uganda People, please enter one or more of these sectors. In Uganda, 39% of homesteads currently remain outside the monetary economy. People in the monetary economy now account for 61%. For the first time we have more people involved in the monetary economy than before Create," he said.
"The fourth principle is democracy; government for the people. When you see stability in Uganda, it's because of new thinking. Otherwise, Uganda was very violent, we lost 800,000 people, Idi Amin and those groups Additional judicial officers were killed and because of the Four Principles we were able to build a very strong army. Part of the reason some countries are unable to develop a strong army is due to sectarianism. We don't take into account people's tribe, religion, we don't care who you are Women or men, as long as you can shoot it correctly, that's what we're interested in."
President Museveni also dissuaded the delegation from exporting the country's raw materials, explaining that it was a disaster that resulted in loss of money and employment for African countries.
"We should increase the value of raw materials to get more benefit from our resources," he said.
"We also introduce a knowledge economy because people here are well educated, as you see in the industrial research centers, that's just a small part, there are a lot of highly educated people, the government supports them in making cars, vaccines scientists etc. Now this is all part of the long term stability of the country because you can't have a backward country with a growing population and you think you will be stable but at some stage you will become unstable. The economy shifts away from the production of raw materials Industrial production is a must," General Museveni concluded.
Colonel Dumisani Bakon Nzinge, Head of the Botswana Defense Command and Staff College delegation, thanked President Museveni for taking the time to give them an insightful lecture.
He also praised the president's visionary leadership that has led to the country's long-term stability and economic development.
The team was also accompanied by Professor Rebecca Lekoko, Dean of the College and others.
Have a story or opinion from your community to share with us: please email editorial@watchdoguganda.com