The Uganda Development Bank (UDB), the country's national development finance institution, hosted an investment forum yesterday at the Jinja Civil Service Academy to discuss the core issues facing Busoga and propose practical solutions to accelerate inclusiveness and sustainability in the region. socioeconomic transformation.
host His Majesty King William Wilberforce Gabra Nadiope IV of Busoga, The event brought together more than 600 business people, political and corporate leaders and representatives of various government agencies from the Busoga region.
Patricia Ojangole, UDB Managing Director, said: "As a development finance partner, we believe that the business community in the Busoga region can leverage the region's resources to capitalize on investment and enhance the region's socio-economic potential and development. To achieve this vision, we We are here today to better understand the needs of the region, engage various stakeholders, discuss access to affordable capital, and provide financial advice to ensure the sustainability of the business. Ultimately, we seek Impact on the community in terms of job creation, tax contribution, GDP (production value) and foreign exchange."
The purpose of organizing the Busoga Investment Seminar is to: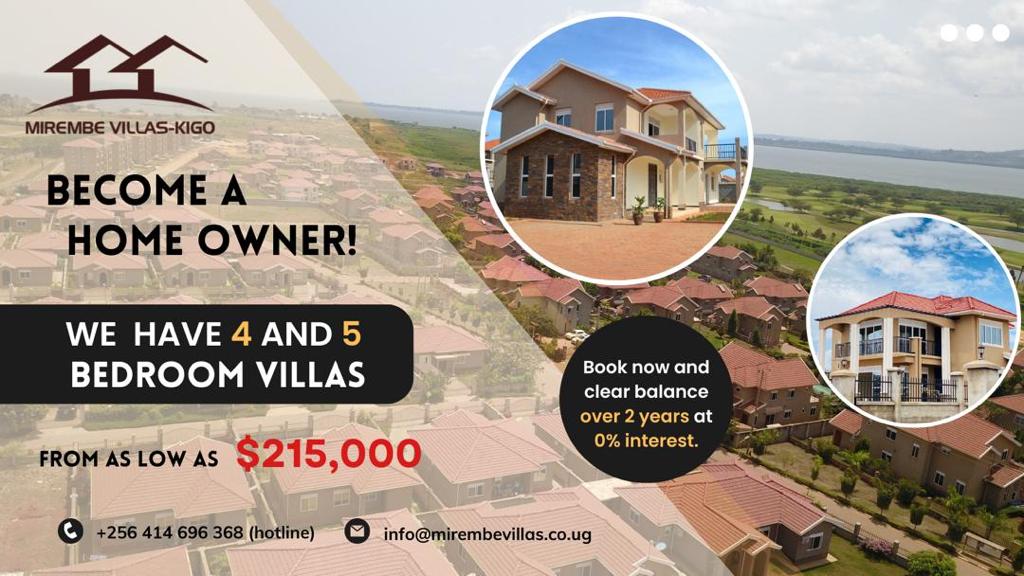 Identify and prioritize investment/entrepreneurship opportunities.

Identify key challenges facing the private sector in the region, as well as solutions and remedial actions.

Identify sustainable and impactful investment opportunities available in the Busoga sub-region in line with the National Development Plan.

Provide affordable financing solutions to promote sustainable development.
Busoga has a population of 4.3 million spread across 11 districts: Bugiri, Bugweri, Buyende, Iganga, Jinja, Kaliro, Kamulli, Lucca, Mayogue, Naama Ingo and Namutumba. The region offers promising investment opportunities in agriculture, tourism, manufacturing and mining. Backed by favorable government policies and infrastructure connectivity, it is a promising investment destination that offers diverse opportunities for businesses of all sizes and contributes to poverty reduction and sustainable economic development in the subregion.
His Majesty William Wilberforce Gabra Nadiope IV through his representatives 2ND Deputy Prime Minister Osman Noor Ahmed lauded UDB's key role in promoting Uganda's development and implementing solutions to address challenges facing Busoga; he commented on the challenges Busoga Investment Forum will face for Busoga Expressing optimism for a more constructive solution, he described the bank as one of the institutions to realize Uganda's Vision 2040.
"We appreciate the important role UDB plays in guiding our people on how to get involved in activities that advance our region. Busoga has a wealth of economic resources that our people can use to improve their lives."
First Deputy Prime Minister and Minister for East African Community Affairs, Rt. Your Excellency. Rebecca Kadaga Alitwala, who attended the forum, said: "If you can support us, we want to develop the sugarcane value chain by producing juice, paper and medicine for our people, especially It's the unskilled who create the jobs."
"We also need support from tourism to help us benefit from the Nile, as in Egypt, where the Nile is the highest earning country. We need to improve water transport from Jinja to Entebbe to boost tourism," she said. added.
The UDB Investment Forum is a platform to facilitate trade and investment, explore investment opportunities, and engage stakeholders in sustainable investment approaches, thereby enhancing the potential of the region. The workshop is hosted by UDB in partnership with private sector and government ministries, departments and agencies.
Ms Ojangole added: "In line with our mandate to accelerate Uganda's socio-economic development, we remain committed to intervening to support a vibrant private sector and implementing solutions that advance our country's national development priorities."
UDB organized similar events in the West Nile, Acholi, Bugnoro, Ancole, Rwenzori, Bugisu, Teso, Karamoja, Vaakiso and Toro subregions.
Have a story or opinion from your community to share with us: please email editorial@watchdoguganda.com