Trust Science Named Top Growth Company by The Globe and Mail for Second Consecutive Year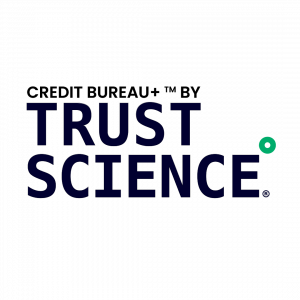 Trust Science ® wordmark
For the second year in a row, Trust Science ranks No. 20 on The Globe and Mail's 2023 list of more than 400 Best Growth Companies.
We are incredibly proud of our continued success and growth, especially during these economic turbulences, and thank our lending customers for voting for us with their money, data and time. "
—Evan Chrapko, Founder and CEO, Trust Science
PALO ALTO, CA, USA, September 29, 2023 /EINPresswire.com/ — Trust Science ranks in the top 20 of Canada's Globe and Mail (equivalent to The Wall Street Journal) list of 425 growth companies name. For the second year in a row. The award recognizes companies with annual sales of more than $2 million and three-year revenue growth of more than 50%: Trust Science has once again broken through these barriers, with three-year growth of more than 1,800%.
The Globe and Mail, a leading publication with more than 6 million weekly readers, evaluates thousands of companies across all economic sectors for eligibility. Trust Science's continued presence on the Fast Growth list is a testament to its market-proven leadership in lending innovation on the world stage.
"We are deeply committed to developing a meaningful platform that revolutionizes the way ethical lenders find quality borrowers," said Evan Chrapko, Founder and CEO. "We are incredibly proud of our continued success and growth. Especially during these turbulent economic times, and thank our loan customers for voting for us with their money, data and time."
Trust Science has evolved into much more than an industry-leading scoring provider: platform capabilities have expanded to include a fully configurable virtual loan officer capable of automating the entire loan decision from approval to deal terms in seconds, and Generative AI products that interactively collect real data – temporal data from borrowers – and a comprehensive suite of lead acquisition, direct marketing, portfolio management and securitization solutions. With Trust Science, lenders can better serve more customers with lower risk while automating the entire Lead-to-Loan™ process.
The company's continued innovation and recent breakthroughs in generative artificial intelligence, as well as overall market trends, indicate that Trust Science will return to the "Fastest Growing" list for the third year in a row. The U.S. market, in particular, has begun to actively adopt decision automation to process loan applications more effectively and efficiently, with many lenders starting to gain advantage through intelligent upstream lead sourcing and screening. Leading banks and consumer finance companies have begun aggressively pursuing Lead to Loan™ capabilities to instantly approve and convert consumers on first contact. Additionally, the asset-backed securities market (both buy-side and sell-side) is beginning to turn to alternatives to traditional systems to better price and structure their securities. Trust Science's cutting-edge technology suite is well-positioned to provide lenders with seamless end-to-end solutions for their current and future operations.
Since its founding, Trust Science has remained steadfast in its commitment to compliance, fairness, transparency and inclusion. With more than 1 in 5 adults in the U.S. and Canada lacking a fair credit assessment, Trust Science's Explainable AI platform delivers a 360-degree view of consumers in a fully explainable way, ensuring "credit invisibility" and Invisible Prime™ borrowing Man is no longer left behind in the modern economy.
"For Trust Science, this is more than just baseline compliance with the FCRA, ECOA, PIPEDA or other legislation," Chrapko said. "We are truly focused on building a fair, ethical and explainable onramp to financial inclusion and fixing Credit Catch-22™ to drive better financial outcomes for many marginalized groups."
Trust Science continues to pursue growth and will be participating in a series of conferences and events over the coming weeks www.TrustScience.com/resources/events. To learn more about Trust Science, visit www.TrustScience.com or contact Trust Science at marketing@TrustScience.com
About the science of trust:

believe in science® Credit Bureau+™ SaaS is a groundbreaking Invisible Prime™ and Hidden Prime™ fintech solution that revolutionizes the lending industry by accurately identifying risk-appropriate borrowers for banks, consumer finance companies and securitization entities/ABS buyers . Its mission is to connect qualified individuals with the financial opportunities they deserve. Cutting-edge technology delivers superior decision-making, significantly improving lenders' profits through risk-adjusted ROI of up to 201x and substantial growth in key financial metrics. By reducing lending risk and expanding financial inclusion, Trust Science advances economic mobility, especially for applicants who have been left out of the system, have weak documentation, and are "no hits." The Trust Science platform is committed to complying with global consumer protection and privacy regulations, while integrating production statistical learning through the scalable MLOps framework, combined with unique Smart Consent™ technology for ethical data collection. With more than 55 patents and trademarks spanning 19 countries, Trust Science is led by a visionary leader who ranks among industry giants. Trust Science's impact is highlighted by its inclusion in the Global 200 Global Impact 200 and various rankings among the world's fastest-growing companies.
believe in science®Credit Bureau 2.0® and Tru® is a trademark legally registered by the United States Patent and Trademark Office at www.TrustScience.com Inc.
Credit Bureau+™, Six°Score™, Smart Consent™, Hidden Prime™, Invisible Prime™, Credit Bureau 3.0™, Credit Bureau 4.0™, Personal Credit Bureau™, Personal Database™, Auto Six°Score™, Auto Bureau™ , Auto Credit Bureau™, Rating Agency 2.0™, Rating Agency 3.0™, Cashflow Bureau™, One Touch Lending™, Lead to Loan™, Lender in the Cloud™, Anna™, Anna the Virtual Loans Office™, Ginny for VOI™ , FCRA-Compliant Insights From Lead to Loan™, Go Beyond the Bureau™, Fixing the Credit Catch-22™, Find Invisible Primes™, My Personal Bureau™, Lulu™, LuLu the Lead Source'ress™ and Helping Lenders Find Great Borrowers™ is a trademark of www.TrustScience.com Inc.
Evan Chalapko
believe in science
+1 403-585-3826
Email us here
Visit us on social media:
LinkedIn
Content provided by EIN Presswire. Toutiao is not responsible for the content provided or any links related to that content. Toutiao is not responsible for the accuracy, topicality or quality of the content.