China's economy is facing major difficulties, and among limited options, there are only two roads to recovery. The first is full reintegration into the global system. The second is to provide a short-term boost to the real estate sector to prevent an immediate collapse while alternative solutions are explored. Unfortunately, both options are either rejected by Chinese leader Xi Jinping or pose significant challenges.
Integration into the global system has been a key driver of China's remarkable economic growth over the past four decades. China's economic foundation relies on three pillars: investment, consumption and exports. However, the first two pillars – investment and consumption – have proven problematic. China's economy relies heavily on real estate and government infrastructure projects, but although the real estate market has generated temporary growth, it is still a fragile bubble and not enough to support a strong economy. Infrastructure investment aimed at increasing GDP faces similar problems, making investment also an unreliable basis.
The second pillar, consumption, has its own problems. China's consumer base remains weak due to severe wealth inequality; a small group of wealthy people coexist with a majority of much poorer citizens, and their spending alone cannot support the entire economy.
The real driving force of China's economy is manufacturing exports. China's status as the "world's factory" is where it makes real profits, and these exports are the cornerstone of China's economic foundation. Cooperation between China and Western developed countries has promoted significant progress in science, technology and business operations.
If China can rebuild this pillar, the economy has the potential to recover.
However, the road back into society appears to be narrowing, if not completely closed. Rising labor costs and geopolitical factors, Xi Jinping's attitude shows that he is increasingly abandoning the goal of integration. Xi Jinping's absence from the recent G20 summit in India speaks volumes about his reluctance to engage with the leaders of the world's richest and most influential countries.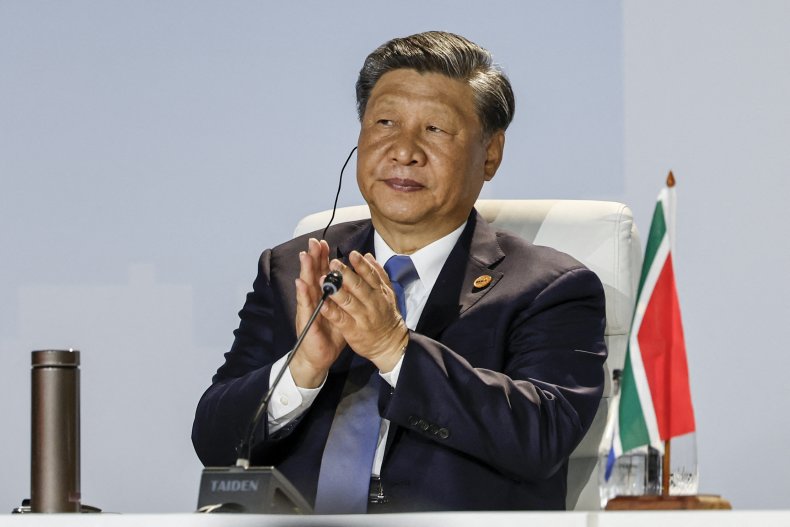 In fact, Xi Jinping has only visited three countries so far, and all of them were to countries friendly to Beijing. This is a far cry from his pre-COVID-19 approach of traveling at least 10 times a year.
This reluctance may stem from domestic political pressures, economic challenges facing China and tensions with India. But whatever the reason, if China hopes to rejoin the international system, this is not an effective approach.
Uncertainty remains over the outcome of U.S. Commerce Secretary Gina Raimondo's recent visit to China. While Raimondo raised the interdependence between the U.S. and Chinese economies, firm restrictions on China's high-end chip exports over national security concerns indicate ongoing tensions. Beijing realizes that U.S.-China relations are unlikely to return to their previous state, when the United States provided market access, capital, technology and management training that are critical to China's current economy.
China's most convincing argument against the West at present is that if China's economic problems are not improved, it will harm the global economy, including the United States and the West.
China is right: It is in the West's best interest to help China avoid collapse. The Western world has a vested interest in ensuring the stability of China's economy.As Raimondo said news moment In the interview, "Our annual trade volume with China is about $700 billion, providing hundreds of thousands of jobs for the United States. Therefore, anything we can do in trade with China, as long as it can create jobs for the United States, Opportunities or helping American businesses develop and innovate are all good things."
Despite this deep interdependence and China's desperate need for Western support, Xi Jinping appears more interested in pursuing his goals through coercion than through diplomatic efforts. China opposes "guardrails" on Sino-U.S. relations, rejects regular military communications and makes it difficult for Western diplomats to access Chinese officials. This is a dysfunctional approach that is closing the door to reconnecting with the West.
With little hope of China's return, intensive real estate stimulus policies came into being. These policies include reducing mortgage down payments and sharply lowering interest rates, as well as lifting home-buying restrictions in many cities. These measures temporarily boosted the real estate sector, prevented an economic collapse, and bought time to explore alternatives. Shares of Chinese real estate companies soared in response.
But this is a short-term solution at best. According to Chinese media reports, China has enough housing for 3 billion people, but its population is declining. Finding alternatives to real estate and exports in the context of Western technology sanctions poses a huge challenge to China's future.
Ms. Gao is a journalist and the host of "Zooming In with Simone Gau."
The views expressed in this article are the author's own.