LONDON – Thomas Tayebwa, deputy speaker of Uganda's parliament, has advised leaders in developing countries to invest in young people through quality education and decent jobs for all.
Speaking at the 2023 Commonwealth Business Forum in London yesterday, Mr Tayebwa said in his keynote speech that in a world dominated by young people, referring to young people as "tomorrow's leaders" is self-defeating and unsustainable .
Countries that deem young people unimportant do so at their peril and will pay a heavy price, he said. He described youth unemployment as a ticking time bomb and called for a concerted effort to create the jobs young people need.
"If you're not investing in young people, then I don't know what you're investing in. You're not investing in your business. You're not investing in the future. You're not investing in sustainability. It's only by investing in the generation that's going to take over that it can Sustainable," said Uganda's Deputy Speaker.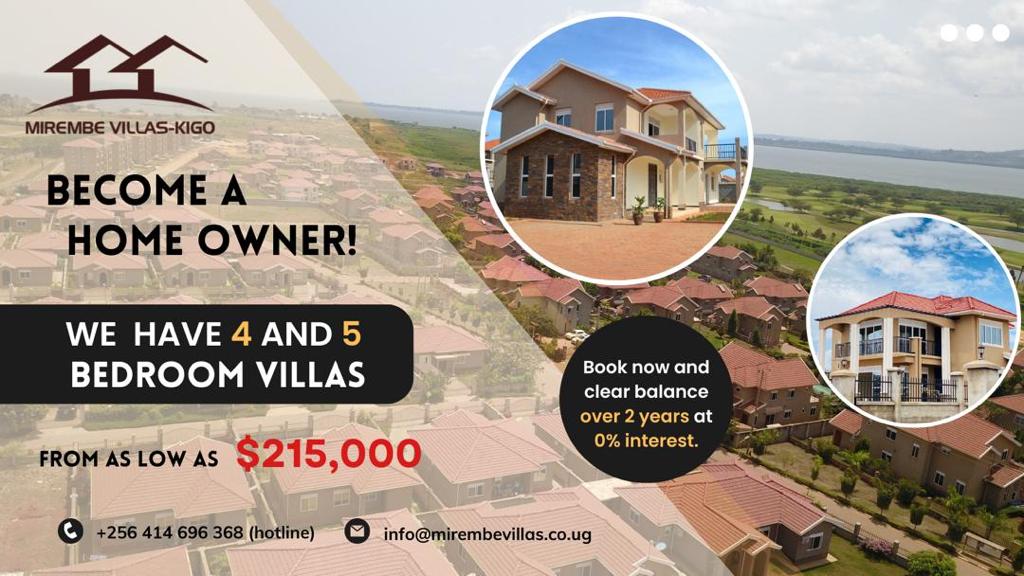 Mr Tayebwa is also increasingly concerned about the stark income inequality in the world.
Citing data from the 2022 Global Wealth Report released by Credit Suisse, one of the world's largest service providers,
Mr. Tayebwa said that 52.5% of the world's population currently owns less than 1.25% of global wealth.
"When you look at the world's population and the world demographics in the Credit Suisse report, you see that only 5% of millionaires are from outside North America, Europe, China and Asia Pacific," he said.
He predicts that by 2050, Africa will account for a quarter of the world's population.
"You either invest in young people, especially in developing countries, or they will cause you problems," he reiterated, warning that if the poor were not supported to transform themselves through education and decency, they would fight back. . Work.
Tayebwa also said that if countries invest heavily in the education, skills and health of young people, they will reap huge benefits.
He said few governments were making the necessary investments in young people to secure their future and the future of society.
Young people need education. You would rather be an educated fool than a smart uneducated person," he said.
In partnership with the Uganda High Commission in London and the 50th Anniversary of the Commonwealth Youth Programme, the Forum empowers, engages, inspires and envisions young people around the world
Commonwealth Deputy Secretary-General Dr Arjoon Suddhoo called for youth participation in decision-making and said the development would promote inclusivity.
"I think in many of our [Commonwealth] Unfortunately, in various countries, young people are not involved in decision-making, and this is a big mistake. We need to get them involved," he said.
According to Credit Suisse's Global Wealth Report, a large share of total global wealth still belongs to the wealthiest segments of the population.
In stark contrast to millionaires, 52.5% of the world's adults own less than $10,000, and together they only account for 1.2% of global wealth.
Looking forward to 2027, Credit Suisse predicts that the proportion of adults with wealth below $10,000 will decline, with more adults entering the middle- and high-income levels. It will be interesting to see whether global wealth inequality continues its long-term downward trend.
*Where are most of the world's millionaires concentrated? *
42%: North America
27%: Europe
16%: Asia Pacific (excluding China and India)
10%: China
5%: Rest of the world.
Nimisha Madwani, Uganda's High Commissioner to the UK, told the Commonwealth Business Forum that President Museveni has great faith in young people and said Uganda looked forward to building partnerships at the Commonwealth Business Forum.
"Seventy percent of the population of 45 million is under the age of 35. So you can imagine the talent and partnerships you can build across Uganda, East Africa and around the world because digitalization and youth will know no borders," she said.
Do you have a story or opinion from your community to share with us: please email editorial@watchdoguganda.com