HUNTINGTON BEACH, Calif., September 15, 2023 (SEND2PRESS NEWSWIRE) — In honor of National Recovery Month this September, Soberlink, the "gold standard" in alcohol monitoring, is proud to announce the launch of its "Addiction Care is Healthcare" campaign. The initiative aims to normalize addiction care and firmly establish its place within the larger context of holistic healthcare.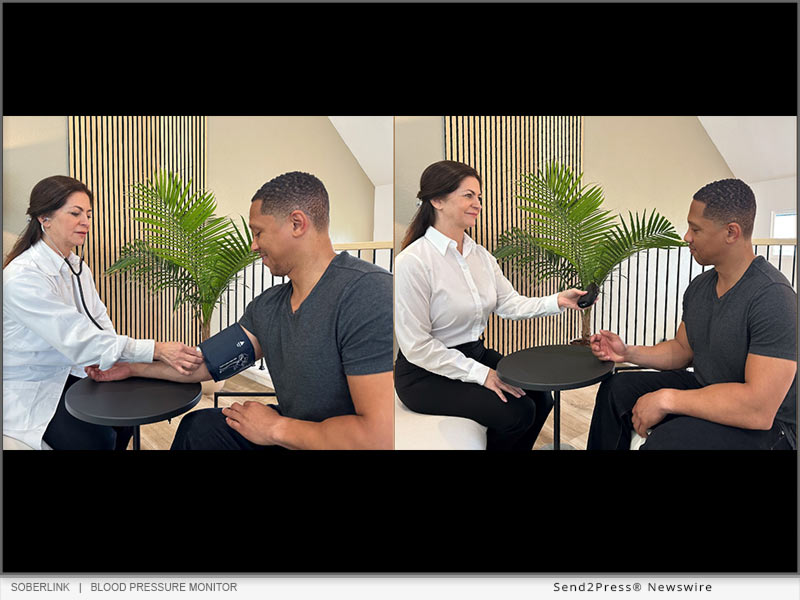 Image Caption: SOBERLINK – Blood Pressure Monitor.
"Soberlink celebrates National Recovery Month by showcasing the parallels between health care and addiction care," the campaign's landing page reads. The company's mission is to break down barriers, shift paradigms and eliminate the stigma associated with alcohol monitoring and addiction care.
Joshua Cagney, MA, an addiction recovery specialist, emphasizes the importance of Soberlink technology in the recovery process. "External structure is critical to a client's early recovery from alcohol use disorder. I'm not sure I've found a better tool than Soberlink for creating external structure outside of the treatment setting," says Cagney.
Recent research underscores the urgency of the movement's message. Nearly one-third of U.S. adults experience an alcohol use disorder (AUD) at some point in their lives, according to research supported by the National Institute on Alcohol Abuse and Alcoholism (NIAAA). Worryingly, only about 20% of people seek treatment for AUD.
Soberlink's state-of-the-art design and technology deliver a modern, discreet user experience that rewrites the alcohol monitoring narrative. "Much like tools found in traditional healthcare, such as diabetes glucose monitors, Soberlink plays a critical role in addiction treatment by facilitating connectivity, accountability and progress tracking," the company said.
The campaign's landing page, which can be found at https://www.soberlink.com/addiction-care-is-healthcare, provides additional insights and resources on the importance of addiction care within the broader healthcare landscape.
For media inquiries or more information about the Addiction Care Is Healthcare campaign, please contact Soberlink Director of Advertising and Marketing Thy-An Tran at ttran@soberlink.com.
About Soberlink:
Since 2011, Soberlink has connected sobriety with technology to create the most comprehensive remote alcohol monitoring system. Recognized as the "gold standard" in alcohol monitoring by healthcare professionals and customers, Soberlink continues to innovate and lead the industry, ensuring addiction care is seen as an integral part of overall healthcare.
multimedia:
Media photo link: https://www.Send2Press.com/300dpi/23-0915-s2p-soberlink-300dpi.jpg
Photo caption: Blood pressure monitor.
news source: Sobolink