Nairobi…The global cloud communications company expects artificial intelligence (AI) and small and medium enterprises (SMEs) to play an important role in driving the rapid growth of the communications platform as a service (CPaaS) market in the next seven years, Infobip has said.
The CPaaS Growth Outlook 2023 report shows that the global cloud communications platform market is expected to surge and reach $100 billion by 2030. The forecast marks a substantial increase from the current valuation of $20 billion.
"We see that CPaaS technology helps organizations of all sizes to reach, communicate and retain customers in an effective way through very efficient tools. Digital transformation is driving the rapid development of the world and Ugandan businesses are becoming more agile, Flexible and scalable," said Duncan Mochama, Director of Key Accounts at Infobip.
According to a report published by the CPaaS Acceleration Alliance (CPaaSAA) in partnership with influential analysts and key industry players, within the next three years approximately 90% of enterprises worldwide will be strategically leveraging CPaaS as a critical IT skill. CpaaS is a cloud communication platform as a service that enables organizations and developers to seamlessly integrate communication capabilities into their applications.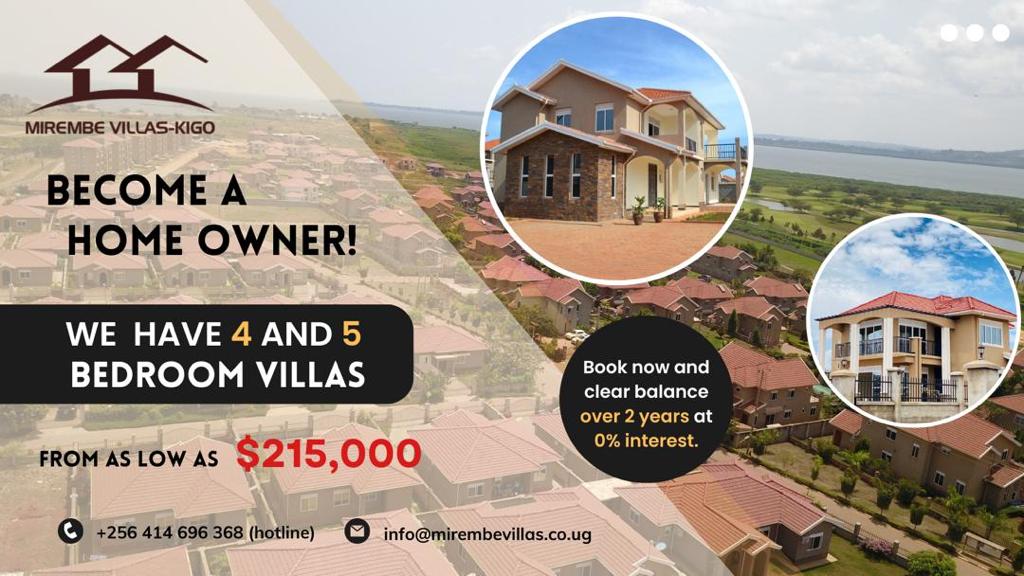 Through application programming interfaces (APIs) and software development kits (SDKs), these platforms enable seamless embedding of voice, video, chat and messaging into applications and services. The versatility of CPaaS enables businesses to effectively utilize various communication channels such as SMS, voice or popular messaging apps such as WhatsApp, Viber and Messenger. This adaptability facilitates the adoption of new communication channels based on changing customer preferences.
Examples of CPaaS-driven messages include order confirmations, shipping updates, marketing communications, appointment reminders, password reset notifications, new device account login notifications, voice authentication, and more. These SMS messages can be scheduled or triggered.
"Due to the maturity of AI, it can be seamlessly integrated with CPaaS. Speech recognition, chatbots, and image recognition have achieved incredible levels of accuracy, enabling critical workflows through phone calls, chat, and messaging," added Mochama .
Mochama highlighted the growing trend of AI-powered chatbots for customer and agent support needs, as well as workflow automation that leverages AI to detect and resolve potential risk or non-compliance scenarios.
Mr Mochama said that unlike in the past, customers now want to feel valued by being heard.
"Customers are looking for personalized messages, which is driving businesses to address this challenge by adopting technologies such as CPaaS. With internet penetration in the region, coupled with easy access to features and smartphones, personalized experiences for end users are no longer everything Choice of Verticals (BFSI, Travel & Hospitality, E-Commerce & Retail, Healthcare)." Mochama.
artificial intelligence
The fusion of AI and CPaaS can streamline processes such as automatically generating after-call notes, which are then stored in customer records. This enhancement optimizes agent productivity between calls.
Insights from the Infobip Messaging Trends 2022 report reveals that a majority of customers (68%) want to do business or buy products from fintech companies that offer messaging-based communications. Forecasts suggest that the fintech market will nearly triple in size by 2027.
Covid-19 pandemic accelerates digitization
The report says the Covid-19 pandemic has accelerated existing trends in mobility and digitization for many companies, driven in large part by CPaaS communication channels, connectivity and automation. A notable example is the proliferation of telehealth services, where patients can obtain medical consultations remotely via video and messaging.
In-app communication has grown in popularity in recent years, leading to a reduction in traditional phone texting and voice call traffic.
"So generally, when you wake up in the morning and when you've been sleeping, you're interacting with a CPaaS provider. As Infobip, we try to make this communication as easy as possible so that businesses can provide you with relevant information; You can make purchases and send lovely messages to your loved ones in a very seamless way," Mr Mochama said.
Have a story or opinion from your community to share with us: please email editorial@watchdoguganda.com