Kira three-term legislator and Liberal Democrat whip dear.Brother of Ibrahim Semuju Making misleading statements in parliament is now his daily routine, as it helps him gain popularity on social media sites.
It is somewhat surprising that Semuju, a seasoned lawmaker and veteran journalist, chose to serve Uganda's "Kira City" in a comedic way, attacking President Museveni and his family.
We do recall that he submitted a minority report to the Budget Committee's report on the 2023/2024 budget, in which he said: "Funds allocated to state capitols should be cut because President and First Lady Maama Janet Now that I have a family of my own, I no longer have children to look after at the State Capitol," Mr. Faruk Kirunda, Press Secretary to the Vice President responded in an educational manner.
"Let me take this opportunity to educate our leaders that the state capitol is a very broad institution. President Museveni, as the elected leader of the people of Uganda, has made the capitol a special operating institution that supports mainstream government structures. It Is a body that checks and complements other agencies. For example, you are all by now familiar with the State House Anti-Corruption Unit (SHACU) headed by Brigadier General Henry Issock. As the name suggests, this unit breaking new ground in the fight against corruption is Housed in it; the Presidential Press Unit (PPU) headed by Mr. Sander Valusimbi, who I acted for, was also present; the Land Department, the Legal Department and several other departments were set up for the good functioning and established for the benefit of Ugandans," Farouk said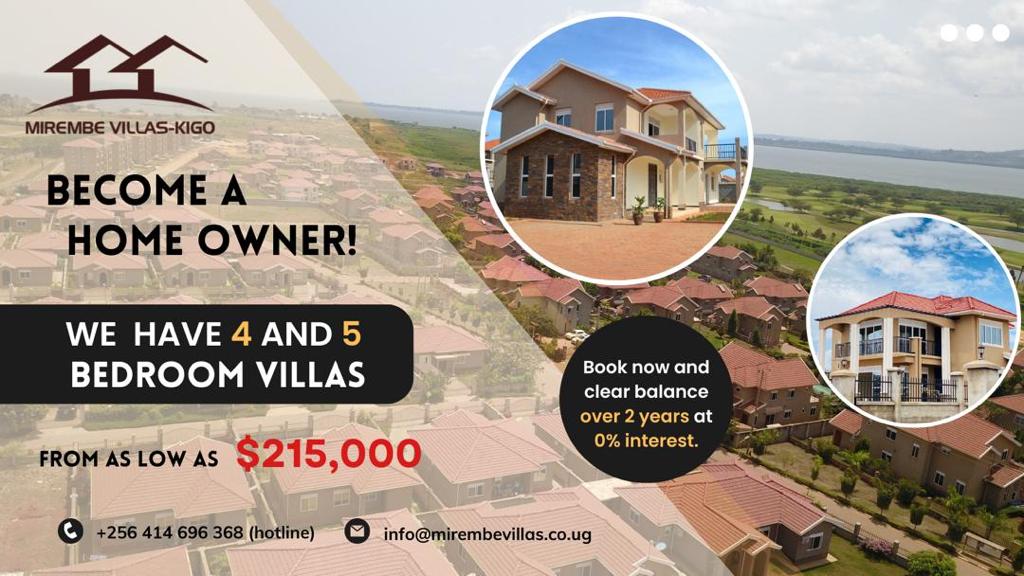 "The State Capitol is more of an office building than a residence, but has many facilities that are available to all kinds of Ugandans. Many Ugandans have visited and attended events and meetings at the State Capitol. Owning the State Capitol can Conserves government resources as it can host events that would otherwise be booked in private venues or require frequent travel by the President. State Capitol hosts foreign dignitaries to strengthen our relationships with regional and foreign governments for the benefit of Ugandans. Many investors are on the ground Also previously received at the State Capitol." He added
Today we see him recount Museveni's practice; 400 vehicles, 109 consultants, 996 employees, 59 waitresses, 14 room attendants, 40 private secretaries, 80 gardeners, 129 drivers, 50 cleaners, 35 cooks and 12 cooks. dear. Semuju, based on his experience, was unable to understand how the President and the State Assembly functioned, so much so that he attributed the budget of the State Assembly to President Museveni as an individual and forgot that President Museveni's home was in Ruwakitura . The president maintains different state capitols in different parts of the country, and these capitols are funded from state legislature budgets and resources legally passed by Congress.
Article 106, Chapter 7 of the 1995 Constitution of Uganda is very clear on the terms and conditions of service of the President, which states:
(1) The chairman shall receive salary and allowances, and enjoy the following other benefits:
Parliament shall stipulate by law.
(2) Congress shall provide by law to provide benefits to a President who no longer holds ice unless removed from office under Section 107(1)(a) or (b) of this Constitution.
(3) Salaries, allowances and other benefits granted to the Chairman under this Article shall be credited to the Consolidated Fund.
(4) Apart from the official salary, allowances and other benefits of the President are exempt from direct personal taxation.
(5) The President shall not hold any public office other than those conferred by this Act.
Constitution or any position of profit or emoluments that might impair the presidency.
(6) The salaries, allowances, and other benefits conferred upon the President under this section shall not be changed unfavorably during the term of office of the President.
(7) Retirement benefits granted to the President under this section shall not be varied to the detriment of the President.
Anything held by the state assembly headed by President Museveni is law and is passed by the assembly. Ibrahim Ssemujju Nganda has served as a member for three terms.
Leaders should love Ugandans and serve their interests instead of cheap politics that promote identity politics and deceive citizens. President Museveni sacrificed for the country, gave all his youthful vigor and present maturity for the benefit of the Wanainchi, but other leaders failed to replicate his patriotic ideology, they went into politics as For business and the blame game. Using parliamentary bumbling to mislead the public will not move our country forward, because the revolution to transform Africa is not about public speaking contests and discussions of individuals, but about improving the concrete conditions of the masses.
For God and my country!
True sea heavy horse
Masuumi93@gmail.com
Have a story or opinion from your community to share with us: please email editorial@watchdoguganda.com