A tweet showing empty streets has gone viral, sparking debate over whether China's largest city, Shanghai, has become a "ghost town".
Author Michael Yon posted photos of a seemingly empty Shanghai on social media platform X (formerly known as Twitter). The photos, taken by a friend on Monday, showing desolate roads and empty Starbucks, were a sign of "serious trouble" for the Chinese economy, he said.
"Shanghai is a ghost town compared to before. It's their financial center. There used to be a lot of western power. Today is Monday. A normal working day. It feels like a Sunday morning in Germany. Very quiet. Very little road traffic .Western restaurants used to be real status symbols. Now they are empty. We ship half as much from here as before. China is in trouble," Yon wrote.
He noted that the areas were "full-filled" before the COVID-19 pandemic. The COVID-19 outbreak, which started in China, sparked widespread lockdowns and fueled fears of a global recession as China remains a major player in the global economy.
The post quickly went viral on X, with over 780,000 views and over 1,000 retweets.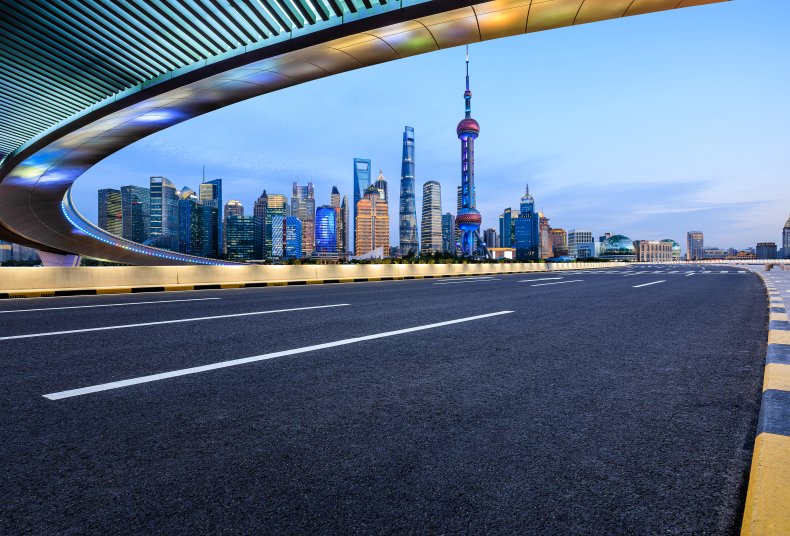 Many responded to Yin's post, questioning Shanghai as a "ghost city" and posting photos of themselves showing a livelier, more crowded city.
A user @thisischanece posted a video showing hundreds of people walking along Shanghai's Nanjing Pedestrian Street on Tuesday night local time. In the video, she mocked the city as a "ghost town" with many people continuing to walk in busy areas.
"Shanghai reports, ghost town. It's Tuesday, 7:47pm, and I'm around, so this is the Bund area (The Bund), and then here's the pedestrian street, Nanjing Pedestrian Street. So you don't see many people. I think the economy is suffering It's a big blow," she said.
Another X user, @taro_taylor, wrote that the Starbucks in the image in the original post was closed, while sharing a video showing cars driving down a busy street while many pedestrians stood on the sidewalk.
"Not all Starbucks are full because there are many other options and the one you choose is closed… You think Shanghai is a ghost town. This is a video from a week ago two weeks ago…" he wrote.
Another resident, Peter Lee, responded with a photo showing a busy Italian restaurant, writing: "I'm not going to say Shanghai is a ghost town. This photo was taken when I was in the city on Sunday night. It was taken at an Italian restaurant called Alimentari."
While many residents dispute the notion that Shanghai has turned into a ghost city, economists have expressed concern about the state of the Chinese economy, which has sluggishly grown after the country's COVID-19 policies ended.
A number of indicators have raised concerns about China's economy, including persistently high youth unemployment, the yuan's slump to a 16-year low and a struggling real estate sector.
Weekly newspaper Contact the China International Press Center via email for comment.