I left Entebbe Road for a meeting in Bugolobi.I started at Stella-Najjanakumbi and went down via Busabala Road, Calendar to Nsambya, Mukwano Road, Industrial Areath Street, Mulwana Road to Luthuli Avenue, this is our meeting point. Throughout the trip I kept wondering why the roads in Kampala turned out to be all kinds of ditches. Secondly, the 13 kilometers journey took me 55 minutes, not because of the traffic jam, but because of the potholes on the road.
Both the Mulwana and Mukwano roads are named after two of Uganda's best entrepreneurs of the past 30 years. I paused to ask myself, if it were true that the deceased did not die – (this used to be a CRE question in my middle school days) are these business giants happy and smiling wherever they are? There are several local companies in Uganda that pay as much tax as the Mukwano and Mulwana group of companies. Some local businesses like Mukwano and Mulwana companies that employ Ugandans are doing this. Fewer companies than these have made an impact on the lives of Ugandans. There is no home in Uganda without mukwano/Mulwana products. From soap, plastic, toothbrushes, batteries, laundry detergent and more. This is an embarrassment to the ghosts of these deceased but still living Ugandan businessmen.
These two gentlemen live a simple life and they connect it with reality. They never lived an exaggerated or artificial life. They built churches, mosques and other community projects. The dilapidated roads in their name are not only a disgrace but a national disaster.
Roads are in poor condition and fuel prices are rising.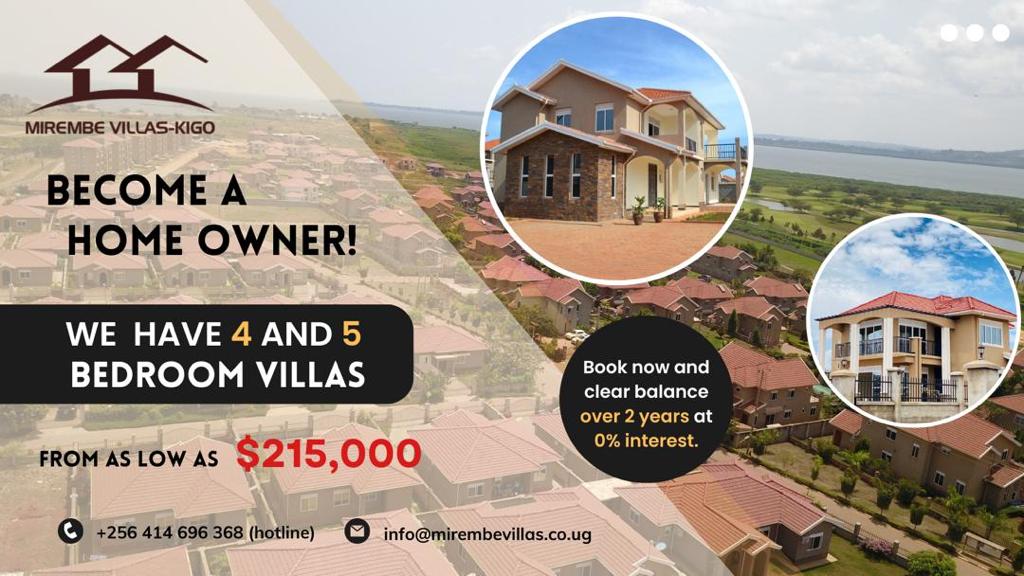 Ugandans die like charcoal twice. While an increase in fuel prices may not be something within the control of the government, the poor condition of city roads cannot be buffered by any other third party. The roads in Uganda are in good condition and driving is very expensive. I am sure 70% of Ugandans who own cars do not go to the garage twice a year because of accidents while driving on narrow roads, unruly vehicles, accidents due to silent lead cars etc. When you add in the bad roads in Kampala, a trip to the garage is a must. Of course, us salon owners are hit twice as hard as our government leaders who drive four-wheel drive vehicles.
Terrible roads and tourist drives.
Efforts have been made to attract tourists and investors to Uganda for vacation and business. But I'm not sure any serious business owners or tourists would return to Uganda for leisure investments after passing through Kampala Highway. Remember, first impressions are eternal. The roads leading from the city center to the Namanvi Investment Authority offices, URA or Munyonyo Resort Hotel are chaotic. When their backs have given out, these investors will arrive at their reserved offices or hotels. The next thing on their mind is to get on the next flight and find another country. The Uganda Tourism Board and its team may not be able to achieve their goals, not because of low productivity but because of the ugly roads in Kamapara city. They are selling products with poor packaging.
UNRA and Kampala Road.
Recently, ED-UNRA shared the roads scheduled for construction. A considerable number of them are rural. These roads include the long-awaited Kisubi-Nakawuka, Nateete Road, Nakawuka-Kasanje-Mpigi Road, Mbulamuti-Kamuli-Bukungu Road (total length 127 kilometers), Iganga Bulopa Kamuli Road and Kawuku Bwerenga Road, Koboko-Yumbe-Moyo Road and Kabale-Lake Bunyonyi Road and Kisoro Mgahinga Road etc. Yes, these Wanaki people from the interior should have better roads, but Kampala should be the priority. That is why the Kampala road issue has now moved from a problem to a crisis, which means we must activate crisis management protocols. I expect that Cabinet will recommend that UNRA cease work on other roads for at least the next 24 months and deploy its workforce, resources, equipment and energy to Kampala. Kampala is no longer the capital; it looks ugly, chaotic and abandoned by its leaders.
Excuse of budget constraints.
Indeed, the country's resources are limited in scope. Road construction is of course expensive, and the situation in Uganda is even worse because project managers and implementers are corrupt. The way the government mobilizes billions of dollars to fight the coronavirus should be the same as it does with Kampala's roads. That's why I used panic mode in the title of this article.
Business costs due to poor road conditions.
Transportation of goods, services, and people becomes difficult and costly. The only happy people on this crazy road are the gas station and garage owners. Replace shock absorbers, brakes, tires, wheel arrangements, etc. The fuel consumption on bad roads is much higher than that on good roads. Of course, as a country, our tax system is not conducive, especially for businesses such as rental tax, withholding tax, local tax, VAT, income tax, exercise tax, import tax, etc. Bad roads add to an already false situation.
Bad roads and country image.
In the past 23 years that I have been here in Kampala, it has never been as ugly as it is now. The country's image is tarnished and covered in mud due to poor road conditions, poor drainage and flooding. In others, KCCA Mayor-ED may resign. Of course, the ED has her own excuses, but we cannot leave an era of finger-pointing. Why is Jenifer Musisi driving urban infrastructure? This is because she has mastered the art of engaging with resource providers.
Bad roads in cities do no good.
Apart from garages and petrol stations, Kampala's poor roads have done no good. The cost of the current state of roads in Kampala is enormous. Businesses will continue to limp and die, patients will die on the way to the hospital because of delays and bad roads, tourists will come and never come again because of a bad experience, and investors will check out before their actual date And have their hotels. Return tickets will change because of bad road conditions, local investors will move to other countries because of bad road conditions, and of course the current government will lose some good votes because of bad road conditions.
President Museveni, as you have always done, you can solve this problem. The 5 billion ugx you directed to release has had no effect. We don't feel it, we don't see what it does. Use your gurriella strategy and fix Kamapala roads, otherwise the impact of bad roads in 2026 could be unforgettable.
For now, my Mark X saloon car and I will be on the roads of Kampala forging ahead for the MDD. Physiotherapists open their doors for you, and patients with back pain line up at the door because the bad roads haven't been sanded.
For God and my country.
Samson fits – tIndsam@yahoo.com
The author is a resident of Kampala
Have a story or opinion from your community to share with us: please email editorial@watchdoguganda.com