A story was circulating in the media this week that a group of Bataka met President Museveni at his residence in Entebbe. This was after the Rukiko debate in Buganda, where the Prime Minister of Buganda said he had no knowledge of said meeting, so Bataka may have left without the permission of his traditional leader, the King of Buganda, and the institutions to which he belonged. While I agree that tribal leaders have rules to follow, that shouldn't stop them from meeting the president when they get the chance. Also the King of Buganda himself has met and interacted with the President many times and I don't think he would have asked permission from his subjects before meeting the President. The head of state is a busy man, many were eager to meet him, some spent years without the chance to see him, and even the chance to express themselves freely in his presence was limited. That's why it's said that some people will use this to cheat some people who really want to meet the president, and some people will go to jail for it. So why would a tribal chief hesitate if given the opportunity to meet the head of state?
These kingdoms are known to have been banned by past regimes and President Museveni thought it wise to bring them back and this is how Buganda was re-established along with other cultural leaders across the country. In any case, the president will choose to maintain the status quo, and the government that bans cultural institutions will face no challenge to their decisions other than the mistakes of sectarian division and failure of the rule of law. In addition to restoring the kingdom, the president has directed that all the assets that belong to them be returned to them, this is how some cultural institutions are able to get some income to promote their activities, the government of Uganda pays a monthly salary to every cultural leader through the Ministry of Culture Gender, They are also given free guarantees. Now, honestly, if it's not betrayal and instilling unnecessary hatred in people, why start harassing the cultural leaders who meet with the president and who do all these things for the cultural institutions they benefit, how will the kingdom perform Responsibilities What if they don't have the support of the president and the government in power? The devils did what the Israelites did after they were brought back from the land of slavery, they forgot their God and the next thing was not good for them. It seems that humans back then were still humans today, and they quickly forgot where they came from and perhaps where they were going.
In Ruwenzululu, when power was sweet, some thought they would use their institutions to create their own nation within another, and that was how their Republic of Iraq was born. I remember seeing UPDF officers humiliated by cultural guards, all of them were disarmed and prevented from bringing phones and other items into the palace, people who did this were misguided, between kingdoms in Ruwenzulu Conflicts like this shouldn't happen in government if people really know their boundaries and every institution respects each other. The opposition has since used it to criticize the government and the army for what happened in Ruwenzululu, but they have never considered how the government negotiated with cultural leaders before the problem escalated. There is no government in the world, not even those whose democracies have developed, that would not allow the activities that would ultimately lead to its downfall. We will always strive to protect the interests of governments.
The Constitution of the Republic of Uganda gives the President many privileges, some of which are helpful to cultural leaders and their institutions, I heard that when the Bataka met the President, he gifted them land and they also shared with him the settlement they faced Many of the challenges I'm sure have solutions.
It's very awkward and disrespectful to have a meeting with the president turn into a debate and people give speeches about it. This is sowing the seeds of extremism in Ugandan politics, most of the political players forget its impact, the president has been emphasizing the need for tolerance and inclusion, that's why people from different opposition political parties are serving as cabinet ministers. However, it shows that there are those who are not happy with this, who are enemies of progress, of the peace that Uganda has long enjoyed. Those who don't understand Uganda's history will continue to make mistakes and unfortunately some of those mistakes will cost us as a country so it should be up to good thinking Ugandans to keep guiding them so we don't go back to Where we came from in the past.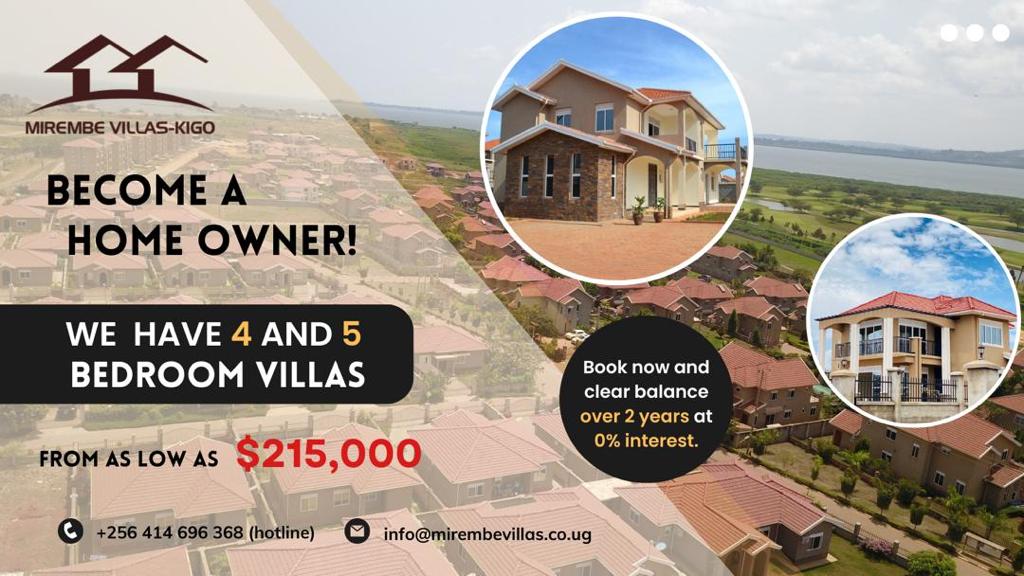 Kingdoms should take the risk of mobilizing their subjects to fight against poverty, disease and many things that affect people's well-being. They should make young people aware that protecting themselves from disease will help their institutions and government to develop the country and their parliamentary leaders should meet frequently to discuss how their institutions earn income to promote their institutions No discussing politics and harassing those meeting the President. Young people in Uganda are facing unemployment, which can be solved by building factories that can absorb a large number of young people. Should the Kingdom venture into this area, the government will provide them with the support they need. Discord with the current government is unnecessary and does not help anyone, including cultural leaders. Ugandans should always be reminded that there was a time when the mere mention of the word President was intimidating, and that people are now free to meet and interact with Presidents is a step that should be appreciated and valued.
The author is a deputy representative of the RDC Sheema District.
Have a story or opinion from your community to share with us: please email editorial@watchdoguganda.com