As a way to take care of riders and customers, Safe Boda has teamed up with Liberty Insurance and Stanbic Bank to launch a Safe Ride package called "Plus Ride" to provide riders and customers with insurance.
Plus Ride, an innovative mass insurance product, was launched to the public at the Safe Boda Academy in Kampala on Thursday, offering coverage exclusively to Safe Boda riders and passengers.
However, Safe Boda passengers will also be paid Sh50,000 per day for up to 15 days if they are unable to go to work due to accident injuries.
Ugandans using Safe Boda as a means of transport can pay as little as Sh6,000 per month or Sh2,000 per year and get coverage up to Sh1,000,000 in the event of an accident.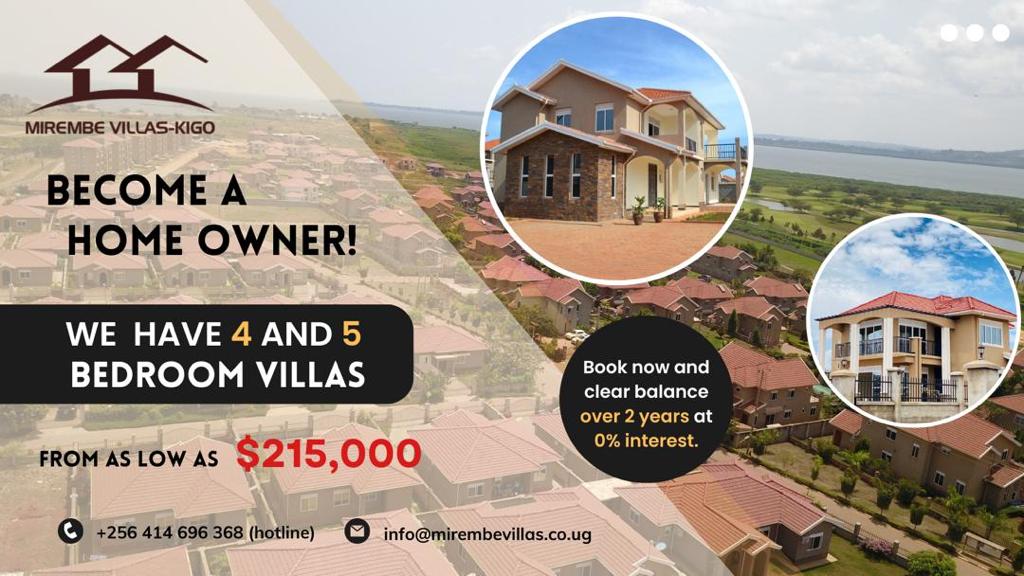 In the event of damage to the delivery of a Safe Boda rider, permanent disability or death due to an accident, the customer will be entitled to receive compensation of Sh2. shilling.
Speaking at the luncheon, SafeBoda National Director Catherine Tulina Kafumbe expressed her passion for collaboration and stated that safety remains at the heart of SafeBoda's mission.
"The introduction of these insurance policies is an important step in ensuring the well-being of our drivers and passengers. We believe this initiative will raise the bar for road safety across Uganda. Community."
In the same spirit, Mr. Peter Makhanu, Managing Director of Liberty General Insurance Uganda Limited, mentioned that Liberty Plus rides provide insurance coverage, medical expenses for SafeBoda customers who opt for the ride, as well as passengers in the event of death, permanent and total disability while traveling , and for passengers, it provides additional protection if they are unable to work after 48 hours.
He added, "SafeCar Pay As You Comprehensive Insurance is a unique car comprehensive insurance policy designed to allow car owners to receive comprehensive coverage on a monthly basis, unlike traditional annual coverage that is known. Vehicle, passenger and third party liability will be fully covered on agreed terms and conditions at the time of purchase. This product is still in the regulatory sandbox and we are happy to say that SafeCar is the first to enjoy this new experience client".
Sam Mwogeza, Executive Head of Personal and Private Banking at Stanbic Bank, Uganda, also noted that investing in insurance will give their clients a more assured personal finance journey, allowing them to save more and not have to worry about life's usual challenges, Such as spontaneous medical expenses.
Wamambe Christian, Head of Financial Innovation at SafeBoda, added: "The 'Triple Safeguard' solution and the Safe Car 'Go with you' policy are a testament to our commitment to providing comprehensive protection. Our partnership with Liberty Uganda is in line with our commitment to delivering meaningful value to the community The devotion is completely aligned."
Senior Superintendent Godwin Arinaitwe welcomed Safe Boda's new products and thanked them for training riders to follow the rules of the road.
"We usually see very few accidents with Safe Boda riders because most of them are trained here and follow the traffic rules," he said.
According to the Uganda Police Annual Crime Report 2022, road accidents have increased by 16.9%, with a total of 20,394 road accidents registered in 2022, compared to 17,443 in the previous year; 61% of accidents were reported to be caused by reckless driving.
At least 22 people were killed in every 100 accidents, the report added. Uganda's insurance penetration rate is less than 1% of the total population, and Ugandans are forced to pay expensive medical expenses out of their own pockets in the event of an accident.
Liberty Insurance, SafeBoda and Stanbic Bank now hope to change the narrative in Uganda by demonstrating the value of insurance.
Have a story or opinion from your community to share with us: please email editorial@watchdoguganda.com