Minister to the Presidency, Babirye Milly Babalanda, has directed the Resident District/City Commissioners (RDCs/RCCs) to engage with owners of public places on how to deal with crime issues in and around their business areas Map out a path forward.
"As a member of the District and Municipal Security Committees, led by the RDC/RCC, you engage with the owners of hotels, bars, restaurants and guesthouses, as well as public service transport companies, providing them with assistance in detecting, preventing and combating crime in and around their areas Recommendations. Places of business. Hotel owners should insist on using registers to clearly identify their customers; religious leaders such as pastors and imams should set up security points at every entrance to their places of worship to spot criminal elements," Hon. Babalanda Inform RDC/RCC.
The Minister made the call today during the RDC/RCC and Representatives Quarterly Zoom meeting for the first quarter of the 2023/2024 financial year at the President's Office in Kampala.
This is in line with President Yoweri Kaguta Museveni's recent directive to increase security in public places such as places of worship, bars and restaurants, and public transport to combat insecurity such as terrorism.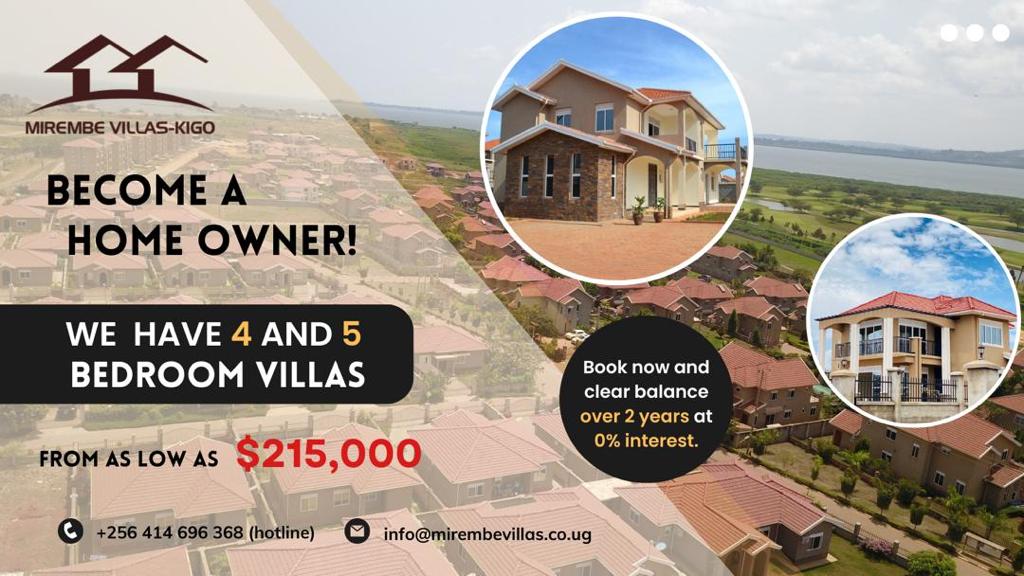 Dear. Babalanda also noted that the LC 1 chairman should also come on board and ask them to maintain a register of residents.
The minister said they should insist on recording the NIN number of each household head and landlord, their actual contact details and phone numbers.
"LC1 should use community radios to get safety messages out to as many people as possible."
Furthermore, the minister commended the efforts of the commissioners in implementing the parish development plan.
"There is evidence that the scheme is being advertised well and although there are still challenges in the scheme management system at national level, people are now getting funding. I am confident that the Government can explain this shortcoming. Beyond that, as chairmen we are delighted with the scheme Now our expectations are finally met and thanks to your increased vigilance. You are doing a great job," she said.
Dear. Babalanda further urged the RDC/RCC to support the leadership of the Uganda National Chamber of Commerce and Industry in organizing national elections.
"I invite you to support the team and not take these elections for granted. The wrong elements may exploit loopholes and infiltrate this government institution to destabilize their goals," she warned.
Minister of Security Major General (rtd). Mwezi disclosed that the security situation in Uganda is calm and thanked President Museveni for his determined efforts to ensure stability and peace in the country.
He also thanked the police, prisons and all other security agencies for their excellent work in curbing crime in the country.
"The country is calm, but we still face security threats orchestrated by the ADF, mainly in areas such as Kasese and Ntoroko. We also face some threats from Karamoja regarding illegal firearms," ​​Mu said General Hwezi said.
"Vandalism against government infrastructure such as water, roads, electricity and railways is increasing, with some security personnel involved in armed robberies and attacks on motorists, especially on the Kampala Northern Bypass."
The minister also expressed concern over members of the opposition inciting the public through sectarian/tribal rhetoric.
He further promised to visit various parts of the country to address security issues.
SCP Asaba Charles, representing the Director-General of the Crime Intelligence Directorate (CID), told the audience that the Uganda Police Force was working through its various units to reduce crime in the country in an effort to meet public expectations.
"We want to ensure that the basic capabilities are in place at the sub-county level to respond to domestic crime," SCP Asaba noted.
He thanked the RDC for its cooperation with the police in community policing.
"It enables the community to identify criminal activity and helps us fight crime. We are also working to strengthen investigations through increased deployment of CID officers," he added.
"Regional Development Councils and representatives have always played a vital role in supporting us in our fight against crime and land-related issues."
Ms. Oliver Kigongo, President of the Uganda National Chamber of Commerce and Industry, thanked the NRM government and President Museveni for bringing peace and prosperity to Uganda and the good life enjoyed by the people.
"I call for a strengthened partnership between the Regional Development Council and our organization to ensure that we build a people with Uganda at heart through advocacy to maintain security and peace in the country," Ms Kigongo asserted.
Also present at the meeting were the Chief Human Resources Officer, Office of the President, Mr. Herbert Atuheire, Commissioner for Local Council Development in the Ministry of Local Government, Mr. Swizin K. Mugyema, officials of the RDC Secretariat, RDCs, RCCs, CAOs, DISOs, Town Clerks, Intelligence Officers, among others. .
Have a story or opinion from your community to share with us: please email editorial@watchdoguganda.com