In late 1980, 16-year-old Stephen Nabasa arrived at Ssese Farm Institute as a junior student hoping to study and receive vocational training, not knowing that one day he would end up at the institution The principal.
"There were three vehicles in Kalangala; the Kalangala Cooperative Alliance, the wood cutter and the truck," Nabasa shared in a gorgeous look as he sat in his office hung with a portrait of the King of Buganda Kingdom. ; Ronald Mutebi, Prime Minister Peter Mayiga and long-serving Ugandan President Museveni. The institution's previous trophies in sports and academics also hang in the left corner of the office.
He shared that trucks were used to transport them on their journey from the outskirts of Nyendo-Masaka; they had to use axes, hoes and shovels to move, which was very helpful for the safety of the students.
Life at the Ssese Farm Institute at that time was a humbling trial as they ate sweet potatoes and yellow poso was their food source under a World Food Program initiative.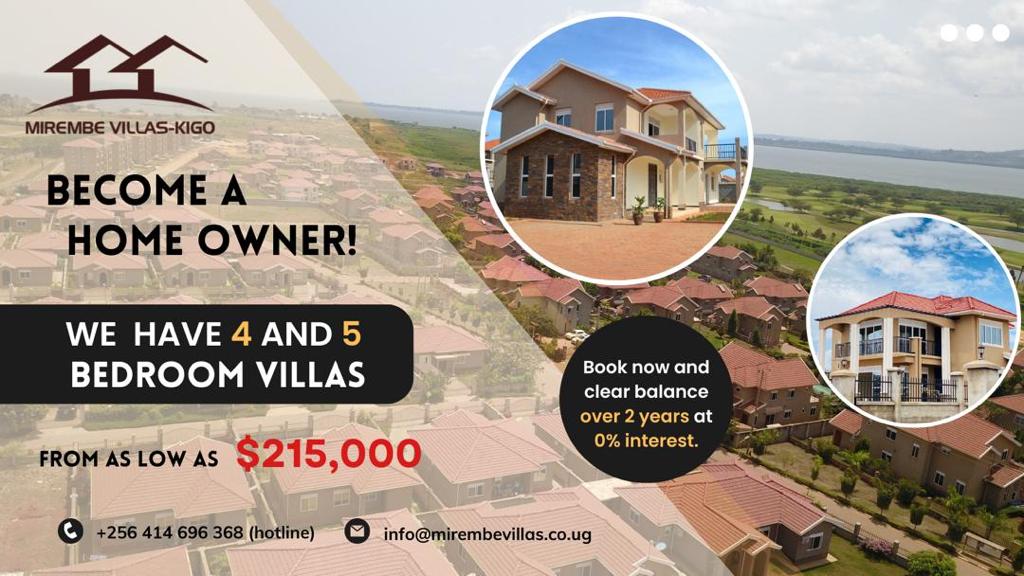 "We can collect firewood in the truck and later in the day we can do farm work," he said.
It's been an engaging journey, and Nabasa said 90 percent of their food comes from the mainland and the institution has enough resources to meet all of the students' food needs.
It was the good rule of Mr. Hashim Kintu and Mr. Allen Ziva who was also the Secretary of Sesei Farm College that laid the solid foundation for Nabasa to become a formidable student of the college.
"Secretaries and staff are commuting because they don't have housing at the agency," he shared.
"The students were so obedient that no student could beat them, and they nicknamed me: the prince of the school," he said.
For clarity, Nabasa said; they can hold rallies twice a week and can gather early in the morning for hot breeding and cattle rearing activities.
"At five o'clock in the morning sharp, we can feed the animals and there is only one light in the dormitory to read," he said.
As for clarity; Nabasa used to get accommodations from the agency where he could work temporary jobs later in the day and on weekends to earn the agency's sponsorship.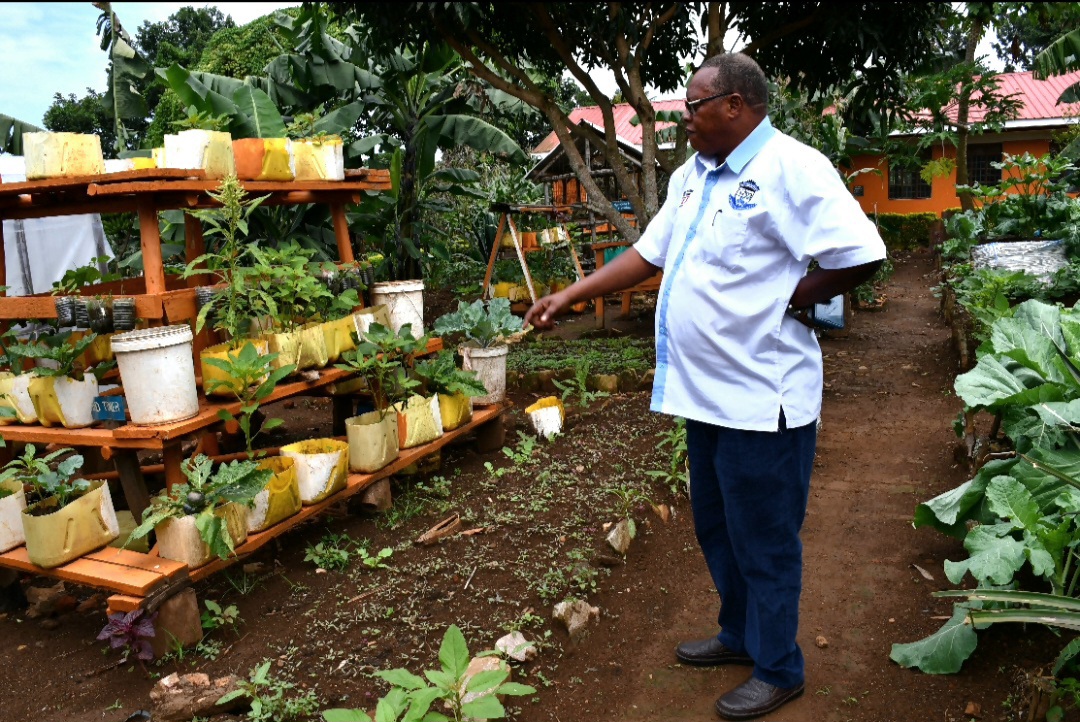 "I cited my mother, a hands-on woman who made pottery in her hometown to survive. She was a talented and creative woman, and the pottery she made by her own hands was booked to be exhibited in the village.
Born on November 28, 1964, Nabasa joined the agency as a seventh-grade primary school dropout at the age of 17.
"I remember my mother made a jar with two bottlenecks and they became the symbol of our village and town," Nabasa said.
It's his hard working relationships and teamwork that have gotten him to where he is today.
As for talent and guidance, Nabasa started doing experimental work for them in Kabira parish in early 1960, not knowing that the 30 cows he started with could expand the parish farm.
"The church recognized me as a youth leader at the age of 19 and on January 1, I was introduced as farm manager by Fr. Zefaniya Tebanyendera because they had failed with past farm overseers," he shared.
The farm is five kilometers from Kabila Parish Church and he needs to ride a bicycle given to him by parish priest Tebanyendra.
"I never slept. I was also given a small house away from the farm and in the beginning I lost a few liters of milk to the cattle farmers who could defraud and sell the milk," he shared.
"They milk 22 liters of milk a day and I only get 10 liters, which forces me to stay on the farm permanently with them," he said.
He said that in the first year of his reign, he gave birth to 18 calves, 15 of which all survived.
In 1986, the farm had a total of 26 calves, all of which survived.
"No matter how much salary I got, I could buy a cow and graze it on the farm. The cows grew and grew until we ended up with 630 cows, which surprised everyone," he said.
When the community started consulting him, it all started working wonders for him as he was able to sell the counter telematics and later purchase 11 acres of land.
"In 1989, I purchased my first land from a cow and later got married. My father was happy and later gave me 2 acres more land," he shares.
It took several years before the community hired him as community development officer in 1991.
While serving as a Community Development Officer, the public chose and trusted him as Youth Secretary, after which he attended cadre training in 1990 under Professor Kalugagu Kalusoke.
"I acquired leadership and management skills and later Mr. Odock Benjamin recruited me to join the Constitution Drafting Committee," he added.
Since he has a certificate from the training school; Nabasa is stationed in Mizama Village as the chief trainer in charge of Chuanping County.
He said; In 2000, he obtained a Diploma in General Agriculture from Kyambogo University.
"I was admitted in Kitagata in August and became the vice-chancellor of Kitagata Farm Institute before the door opened to serve my alma mater, Ssese," Nabasa, 61, said.
He said; Teaching practical training courses became increasingly important to him and that is why he became an unyielding pillar in the field of management.
In 1994 it was inspired and became the principle of the Ssese Farm Institute until 2000 when dramatic improvements began to be realized.
It was a difficult time in 2004, when he was studying for a bachelor's degree in agricultural science at Uganda Martyrs University.
Mr. Mansul Ethali and Mr. Roy Muhozi dominate. Education officials compelled them to reach this goal by directing them to consult the college's Curriculum Development Center for further training.
"In 2013, there were 30 students in the National Certificate in Agriculture class and today, one of the students, Ms. Immaculate Kyomukwijuka, whose humble beginnings is the principle of Kitagata Agricultural College," he said.
He said the country's education system lacks well-designed practical training courses and the current trends in the country require people with practical skills in all aspects of their profession.
There are initiatives to liberate the system; Nabasa said the Uganda Skills Training Project, launched in 2018, has given the institution a new look by training local staff and many livestock production and enterprise managers.
It has taken employees to continental training in countries such as India during the 2020 government programme.
He said; Students of all traditional courses benefit from the institution which is a piece of cake for many community members; leaders and students themselves.
"The first batch enrolled 35 students, while the second and third batches saw 45 and 58 students obtain certificates in livestock production and business management respectively.
"The foundation of it all is a government-initiated program; Skills Training Uganda that has helped us grow as an institution materially, practically and visibly.
According to Nabasa; as teachers, they are determined to change the face of schools and the well-being of students by bringing out the best in them.
"Instructors for the livestock production and business management courses are fully trained by the government and all have diplomas in relevant courses especially in crop and animal production.
Currently, Ssese Farm College is spread over 36 acres and has 405 students and 18 teachers, all of whom have had a huge impact on his leadership and the growth of the institution as a whole.
"I thank President Museveni for supporting this initiative and for having contributed greatly to the development of institutions that support local farms; Nabasa also boasts of having a Bachelor of Agricultural Science from Uganda Martyrs University.
As for clarity; the government contributed social health services; 500,000 tuition fees were provided to 33 students in the Livestock Production and Business Management course, compared with 2.1 million tuition fees for students pursuing other courses.
Under his leadership, the government successfully donated Sh4.8 billion to deliver the Uganda Skills Training Program to Ssese Farm College under an agreement signed by the Ministry of Education on March 9, 2020.
"We remain hopeful that the government will provide more funding so that all students can benefit from the scheme," he added.
Have a story or opinion from your community to share with us: please email editorial@watchdoguganda.com