President Yoweri Kaguta Museveni today commissioned the construction of the first railway concrete sleeper factory in Kawolo, Lugazi, Buikwe district.
During the ceremony, President Museveni praised the factory owner Imasia Construction Company, headed by Chairman Mr. Julian García Velvet, for helping Uganda partly realize its vision of building an integrated, independent and self-sufficient economy.
"If you remember from the beginning, point five of the NRM plan we wrote long ago, we proposed that Ugandans and Africans build an integrated, independent and self-sustaining economy. This is part of the problem in Africa today; when you listen When it comes to all these endless crises in Africa, it's because of a lack of awareness," President Museveni said.
"I would like to thank the Spanish group Imathia for helping us implement part of it because Uganda needs a railway system and a railway system needs many things like sleepers and rails. Now, what does that mean if none of them are made here? That is , you have to buy it from outside, if you buy it from outside, the shipping fee alone will be too high, what should I do?" he added.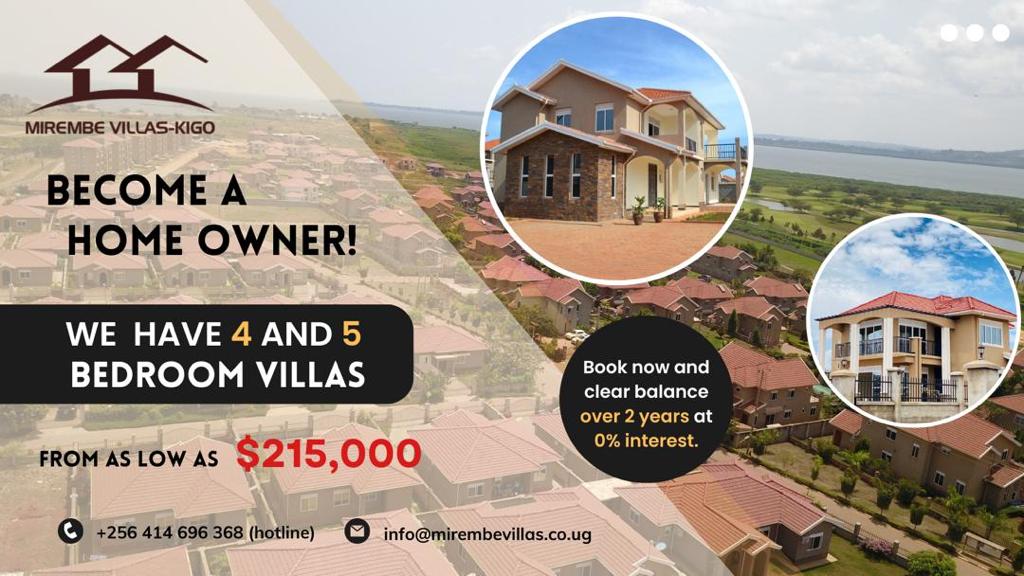 President Museveni further revealed that the government is in the final stages of developing Uganda's own steel industry, which will help the country start manufacturing steel rails, which are also used in the construction of railway lines.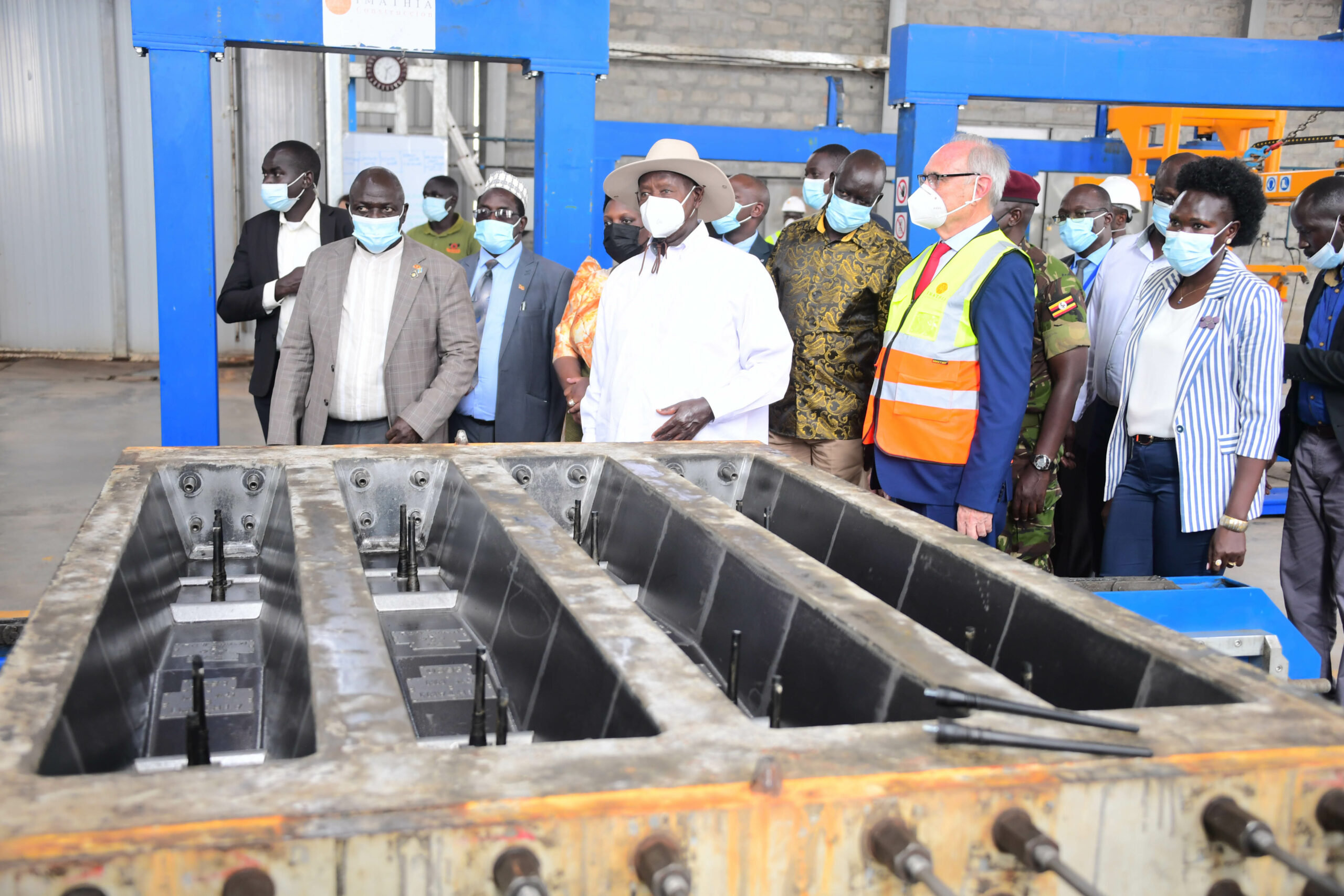 "We'll also need the rails themselves for the standard gauge railway. We may not do that right away because the rails need very good steel, but we'll work on that too, because we're developing our steel industry in Cabaret. We'll be able to produce rail The steel needed for the system, not only in Uganda, but in other parts of East Africa."
Works and Transport Minister General Edward Katoomba Vamara thanked President Museveni for creating a conducive environment for investors like Imatya to flourish.
"If Uganda wasn't a very good FDI destination, it would be impossible for Imathia Construction and other investors to approach you to build this factory in Uganda," General Katumba said.
"Your Excellency, the idea of ​​concrete sleepers was developed following a feasibility study carried out in 2017-2018. This study was one of many studies undertaken in preparation for the rehabilitation and renovation of Uganda's railway infrastructure, which Deteriorated for many reasons. Years of neglect. The findings clearly show the need to explore intact ties on railway lines to replace the more vulnerable, rusted steel ties and the high cost of replacing them when required . Having our factories domestically means that the cost of doing business is also lower."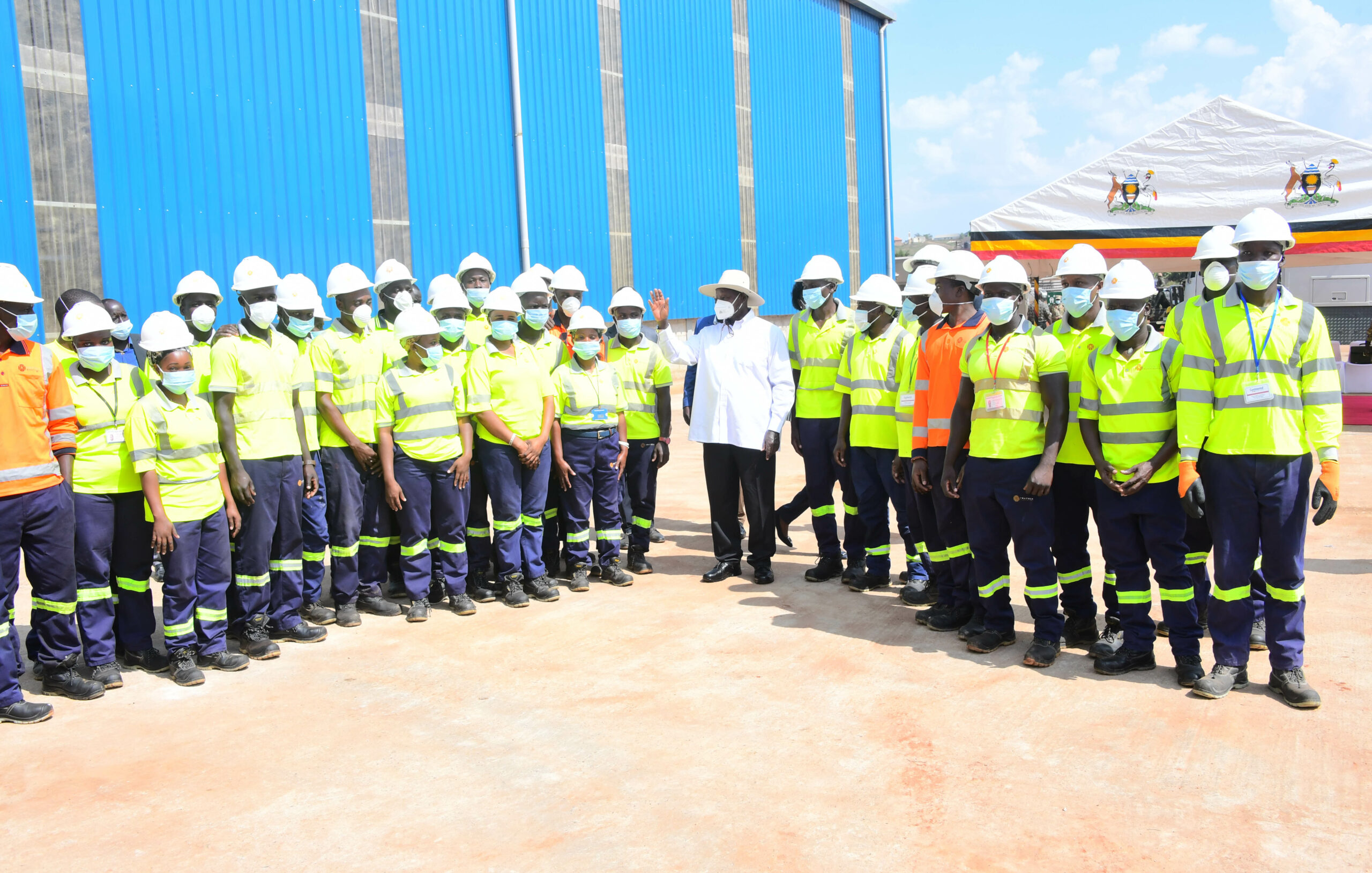 On the other hand, Mr. Julian Garcia Velverde, Chairman of Imathia Construction, commended the President of Uganda, Ministry of Works and Transport, Uganda Railways Board and management for their warm reception and support since the decision was made. Invest in Uganda.
"As you can see when you visit the factory sir, 90% of the employees in this concrete factory are local. The young Ugandan men and women have learned how to operate the factory and I firmly believe that one day we will be 100% Uganda operates," he said.
"Your Excellency, our investment here has the capacity to supply sleepers for all the rehabilitation works that are going on in the railway, and I would like to appeal to you and the Honorable Minister of Works to consider using this new technology in Uganda and replace the current technical steel sleepers and these concrete sleepers. "
Mr. Garcia further informed the President that concrete sleepers are the most suitable technology for meter gauge in modern railways and are an option for SGR railways in the national transformation agenda.
"Concrete sleepers increase safety, increase comfort and speed, and reduce the maintenance costs of the track and reduce the costs associated with damage."
Mr. Garcia also noted that Imathia had been contracted to refurbish the Kampala-Mukono line, and he assured the President that they were on track to complete the project.
"Your Excellency, our investment here has the capacity to supply sleepers for the rehabilitation of all the railway lines in the country. Our factories are also using local suppliers.
More than 90 percent of the factory's employees are Ugandans and it produces 208 meters of concrete sleeper ties per day for the Kampala-Namanwe-Mukono renovation project.
Meanwhile, President Museveni made a brief stop in Namavo Holo on his way to Lugazi to preach wealth creation to the people of the region.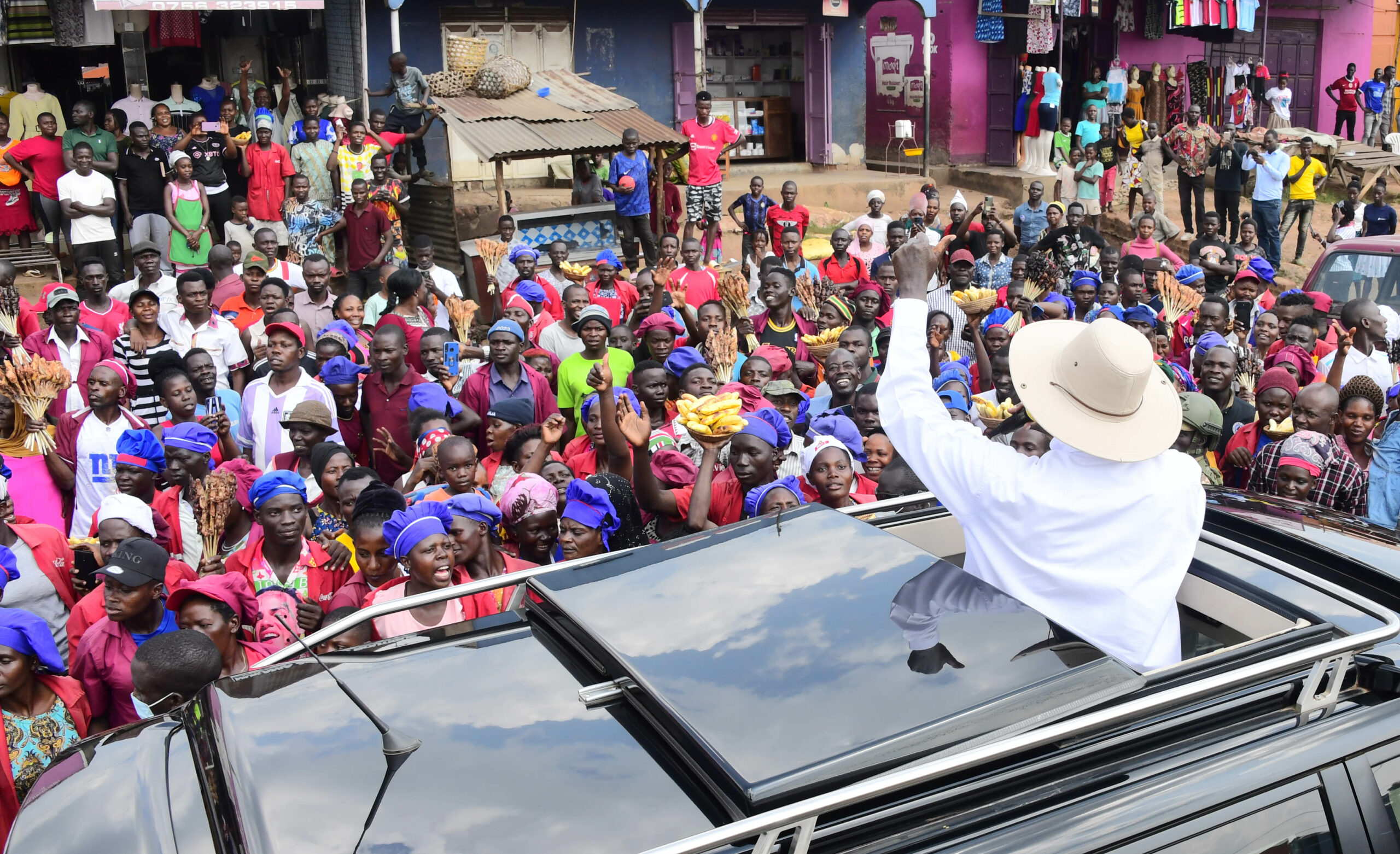 Hon. Fred Byamukama, Minister of State, Ministry of Transport, Minister of State in the Office of the Vice-President of Uganda, and a female member of the Buikwe District Council. Diana Mutasingwa and other officials.
Have a story or opinion from your community to share with us: please email editorial@watchdoguganda.com