A pregnant woman has been hailed online for preventing her husband from entering her hospital delivery room after he cheated on her with a former friend.
The 39-year-old shared on social media platform Reddit that despite her husband's begging for forgiveness, she was unwilling to reconcile with him and had even considered an abortion.
"He cheated on me with a friend of ours. I found out because his sister found out and refused to cover it up for him. He said he was sorry and cried and told me he loved me but I couldn't stay at home." Marriage," she said online.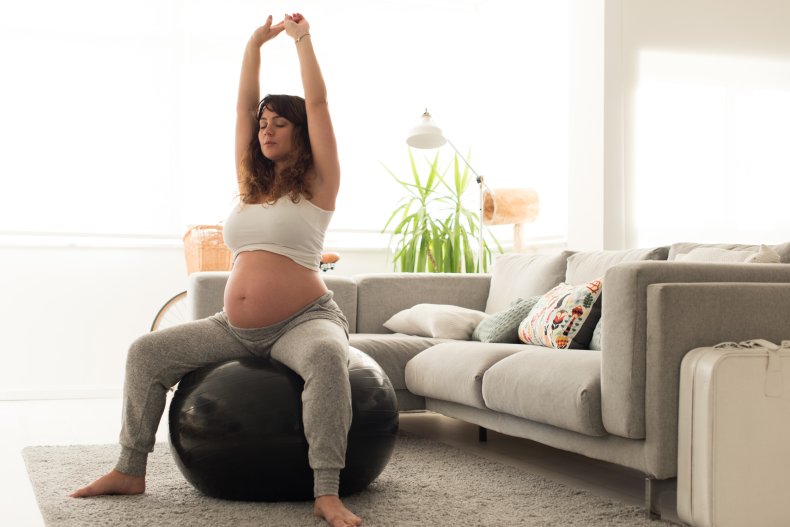 "When we separated I found out I was pregnant. I thought about having an abortion but I couldn't because I had lost everything for this baby including my marriage and I was already in love with them. My husband was horrified When he heard it, he begged me to forgive him and bring him back, but I couldn't."
"When I had the scan, I didn't tell him and he was very distraught. Now, he's crazy because I told him I didn't want him in the delivery room with me. He started crying on the phone "Why does he think he can be there He is no longer my husband. Now I don't even feel comfortable in my underwear around him," she added.
Expert verdict: Women's decisions should be respected
Hector Zavala is a consultant at Willow Consulting.He said Weekly newspaper While some are determined not to think so, this Reddit user feels exactly right.
"Obviously this woman was devastated by the actions that happened outside of her control. First, sad thoughts arose. Think about the whole process at the beginning of this marriage, how much they wanted a family and couldn't To have that family. To grieve over the loss of a dream. To grieve again as conception becomes mechanical and apathetic," he said.
"And then you've got into the incredible betrayal of trust in someone whose commitment was fragile. The grief of a broken relationship. The anger of infidelity. The grief of losing a partner she once highly respected."
He added: "This person should absolutely feel what she's doing and set boundaries, but no one will see that because they think she's being rude and it's victim blaming."
What do the reviews say?
Since being shared on the social media platform on September 1, the Reddit post has been liked by 90% of engaged users and received more than 7,600 comments.
"In the maternity room you will be at your most vulnerable and only need someone you trust," one user wrote. They added: "Don't let him make it big. It's you delivering your baby safely, Hopefully soon, without any complications."
Another shared: "Also make sure your child's birth certificate has your last name on it!"
Newsweek's "What should I do?" provides readers with expert advice. If you have a personal dilemma, please let us know at life@newsweek.com. We can turn to experts for advice on relationships, family, friends, money and work, and your story may be featured on WSID: Weekly newspaper.