Just as Ronald Reagan called America "the shining city on a hill," Entebbe Peninsula is a tranquil city on Lake Victoria, the world's second-largest freshwater lake.
The city is the oldest and most important administrative city in the country, with important facilities including the State Capitol, Wildlife Education and Conservation Centre, seven military garrison commands, the United Nations Regional Service Centre, Entebbe International Airport and more.
This place, which also houses several state agencies, ministries and entertainment venues, has long been in the dark of trading, without entertainment venues, meeting places and suitable, affordable venues and meeting points.
Megani, chairman of Megani Industries Group, based in the Kampala suburb of Kebogo, initiated a process by which he acquired the land for the Entebbe Botanical Garden.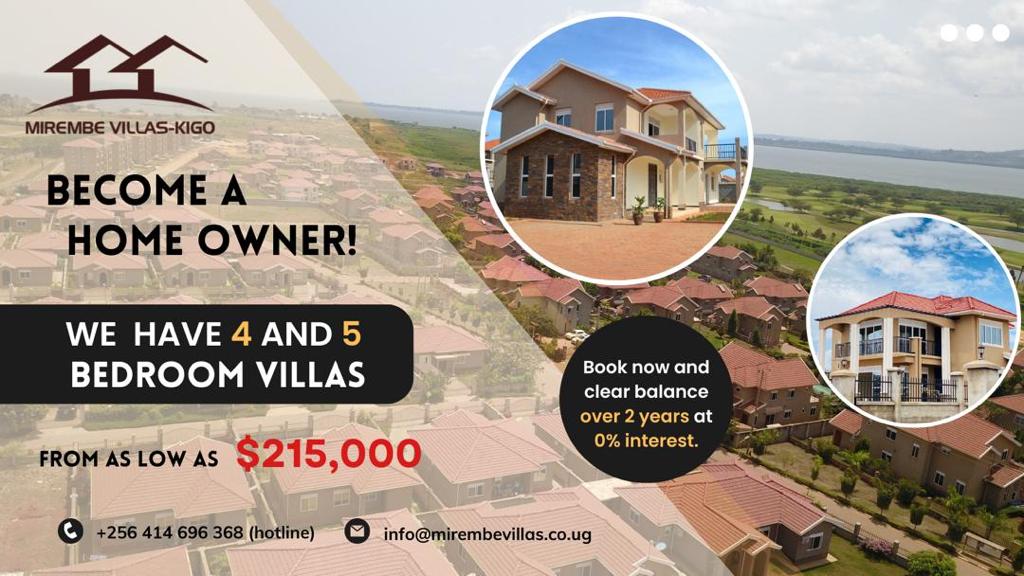 At the time, Entebbe had only a few hotels and a rough beach, and it was quiet, without a transformative vibe.
"We bought the land as a launching pad for a larger plan to develop Entebbe into a major town," Meghani Sikander said.
A gigantic building rises above the Entebbe skyline, sweeping away the boredom, and a one-stop shopping center revitalizes Entebbe's nightlife, 7km from the airport, Uganda's main gateway to the world.
The mall houses all utility points, major banking institutions, stately residences, shopping establishments and health pickling facilities and is also home to major food vending outlets such as Java Cafe, KFC – KFC, Foreign Exchange, Clothing And shoe vendors such as Bata and beauty salons.
"You don't bring anything in, you just buy all the utilities from one place, and that's one thing we're missing in Entebbe. A big shopping mall," says Entebbe resident Esther Namusimbi.
Currently open to a state-of-the-art children's play center, the venue is also a venue for parties and major ceremonies, offering first-class sound, food and service.
The spacious grounds behind the Skyline Resort in Entebbe also offer swimming facilities for all those using the mall and guests of the Premier Best Western Hotel to relax.
"The service was great, prompt and organized. You all want to organize events at this place and enjoy saunas, massages and a good diet rich in ghrelin," said a customer who did not want to be named.
Entebbe is the gateway of Uganda and receives a large number of tourists from all over the world to visit its major tourist attractions such as Botanical Gardens, Entebeza Mugura Cultural Site, First Ugandan Parliament, Wildlife Education and Conservation Center – Entebbe Zoo and so on elsewhere.
According to statistics, the place receives more than 10,000 tourists every weekend, and another 2,000 tourists use it to go to other tourist destinations such as the Sese Islands and the Ngamba Chimpanzee Sanctuary.
In order to organize such events and destinations for the ever-increasing number of tourists in the region, you should have to be located in a place where you can afford all the services to avoid uncertainty.
"Victoria Mall is the place. It's all-round and has great service. Instead, we're respected for being such an adventurous place," another source said.
The mall is part of the Megha Industries consortium which owns Royal Foam, Royal Steel, Royal Kitchen and Furniture, Jambo Auto Mart, Namubiru Stone Quarry, Best Western Premier Hotel and Gardens, Victoria Mall, Atlas Industries and more.
Instinct continues to teach people adventurous lessons about the importance of water-saving plants through classes and lectures for community members.
In the center of the gardens sits Orquideorama, a honeycomb-shaped pavilion that helps protect the extensive orchid collection and butterfly sanctuary.
Sikander Meghani, managing director of Megha Industries, said the Middle Eastern restaurant at Victoria Mall has added the peninsula's satisfying fast food offerings after introducing the stunning Paradise Gardens.
Victoria Mall, with its amazing Middle Eastern restaurant Grill and Paradise Gardens' stunning pool, is the only place to go for delightful accomplishments.
The business tycoon is planning another luxury resort along Eric Magala Road in Entebbe that is expected to dazzle the skyline of the suburb of Bugonga.
Have a story or opinion from your community to share with us: please email editorial@watchdoguganda.com