I am deeply disturbed by the resurgence of tribal sentiment in Uganda, especially on social media. Regardless of the content or context of these remarks, I strongly disagree with the spread of tribalism. This kind of divisive rhetoric should not be promoted by leaders. It is time for us as Ugandans to put aside the specter of tribalism and ask the real questions that move Uganda forward. We have come a long way and overcome countless challenges, and we must resolutely refuse to return to the dark ages of tribal divisions. Tribalism should no longer be allowed to take center stage in Ugandan discourse. Instead, let us focus on the issues that unite our country because among the myriad of pressing issues, tribalism is the last thing Uganda needs.
The recent revelation by the Government's Inspector General that corruption costs our country at least Sh9.1 trillion annually should serve as a rallying point for future leaders. What do future leaders have to say about this? We must prioritize addressing this scourge rather than engaging in tribalism. Furthermore, the Uganda Bureau of Statistics (UBOS) reports a distressing statistic: 9.3 million youth (41% of our youth population) are neither in education, employment nor training. As aspiring leaders, we have a responsibility to provide workable solutions to this pressing unemployment problem. Should tribalism be a problem?
It is expected that Uganda's population will exceed 100 million by 2050, and the future is full of opportunities. Our leaders must focus on harnessing the potential inherent in this rapidly growing population and addressing other issues that truly matter to Ugandans. Sounding the alarm about possible unrest will only benefit leaders who lack the ideas to move the country forward.
Uganda's tourism industry is showing signs of recovery even as it grapples with the challenges posed by the COVID-19 pandemic. In 2022, Uganda received 814,508 tourists, contributing US$736 million to the national finance. An area like Kigezi, known for its stunning natural wonders, requires significant investment in developing infrastructure. These are areas that our leaders should enthusiastically support, leveraging Uganda's vast resources for development. After all, tourism is one of Uganda's largest foreign exchange earners and has the potential to provide employment opportunities for hundreds of thousands of unemployed youth. So why do we waste our energy on tribal sentiments?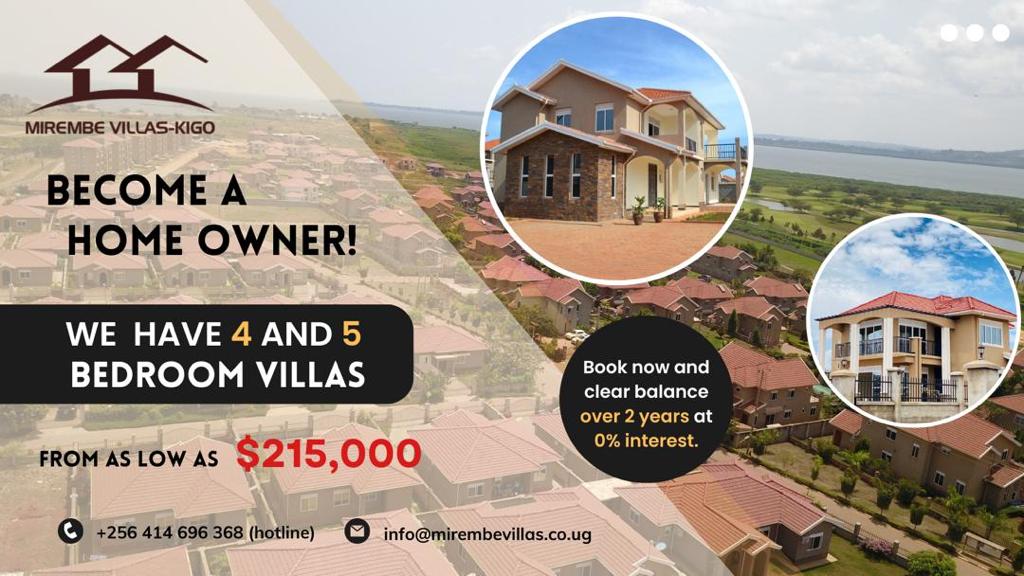 Morocco is Africa's leading tourist destination (8.7 million tourists in 2022) and recently allocated US$598.6 million to attract 17.5 million tourists by 2026, generate US$11.9 billion in tourism revenue and create 200,000 new employment position. What is unique about Morocco? Organized cities, efficient tourism and supportive government. Earlier this year, CNN named Uganda one of the world's top tourist destinations, with its vast shores of Lake Victoria, snow-capped Rwenzori Mountains and abundant wildlife. Why shouldn't our future leaders raise the issue of chaos, traffic jams and pot-holed roads in Kampala city and explain to Ugandans their proposed solutions to end it all? Anyway, why has tribalism become an issue that has conquered our Twitter feeds for nearly a week? We must identify the most pressing problems as a nation and solve them together.
Throughout history, tribalism has wreaked havoc, spawning oppression, violence and national divisions. We need only look at the tragic example of Rwanda to understand the dire consequences of tribal sentiment. Tribalism breeds division and undermines our common humanity. As a nation, we must unite around what unites us, not what divides us. Uganda's future leaders should embrace the diversity of our many tribes as a stepping stone to the development of our country. Dividing a country so that each group prioritizes its own interests over the collective good is never an option.
Instead of sowing the seeds of tribalism just to win votes, let us champion ideas that move our country forward. In the words of Zambia-born economist and author Dambisa Moyo, "The greatest threat to any country is not external enemies but internal divisions fueled by tribalism." Let Our Wisdom Built on unity, development and progress, not divisive tribal lines.
As we move into the future, let us unequivocally reject tribalism and direct our energies to the issues that truly matter to Uganda and its people. Together we can create a brighter future for the country we love so much.
Wilfred Alinda

LC5 Male Youth Councilor of Rubanda District

Email: wilfredarinda@gmail.com
Have a story or opinion from your community to share with us: please email editorial@watchdoguganda.com