The ongoing political rancor over the alleged neglect of the Luwero Triangle, the beacon of the NRM revolution, forced me to recall Uganda's rural transformation journey since 1987, when the government launched with much fanfare the now-forgotten Rural Farmers Programme, As well as the free tractor service that comes with it, the scheme is run by Uganda Commercial Bank (UCB) and Co-op Bank, both state-owned. On September 17, 1987, President Yoweri Museveni launched 100 tractors at a ceremony at Kololo Grounds and later distributed 700 tractors across the country, with the majority destined for Luwero Triangle to kick-start agricultural production.
UCB and Coop banks were later closed due to mismanagement, accumulating an unsustainable portfolio of debt and bad loans that businessmen and politicians took out but refused to repay. Nostalgia aside, the shrewd and arrogant politicians and their allies who argue today for a return to the Union and Co-operative Banks should show today's businesses that the so-called "people's banks" provide the nourishment for continued success.
cooperative unions in Masaka, Mengo East, Mengo Simengo, West Nile, Acholi, Lango, Teso, Bukdi and Bugisu, as well as debts, loans and unpaid debts, loans and Asset dispossession and outright theft of farmers' products by embattled associations, local administrators and allied politicians. These managers and politicians have chosen to remain silent, sometimes blaming Museveni personally for the collapse of cooperatives in Uganda.
Many young people may not know that through Entandikwa, Northern Uganda Social Action Fund (NUSAF), Bonnabagagawale, Zonal Crops, Presidential Model Farm, NAADS, Action for Wealth Creation, Youth and Women, a lot of water has flowed under the bridge and not entirely in vain. funds. Then there are the youth skill centres, Emyooga which targets rural and urban artisans in iron foundries, metal and wooden furniture manufacturing, car and machine repair garages, bakeries and confectionery shops, market vendors, hair salons and beauticians.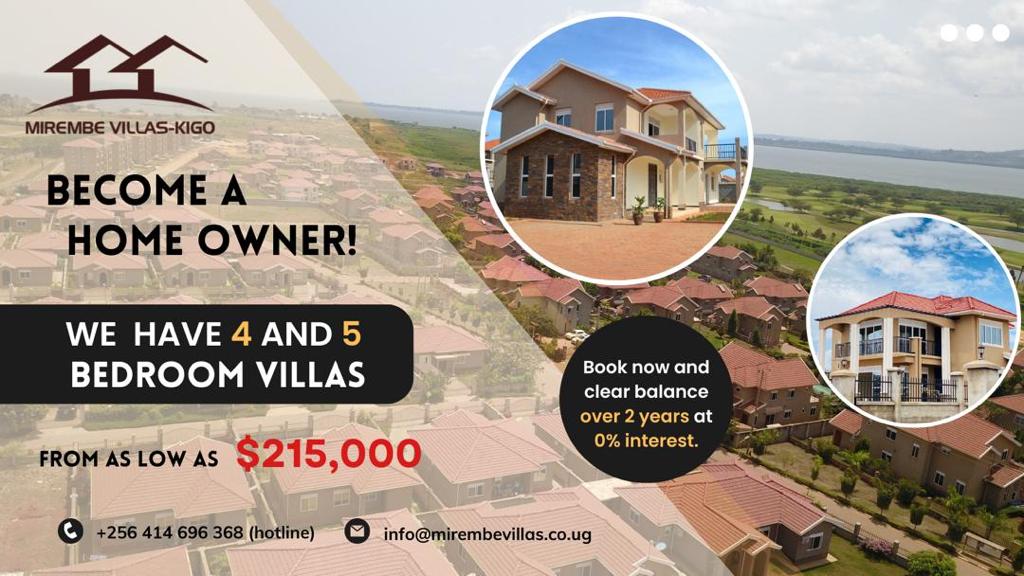 With the liberalization and privatization of the economy, the government, following the "good" advice of the World Bank and the International Monetary Fund (IMF), sold all its companies and state-owned enterprises to private entities, including many who claimed to be genuine entrepreneurs and businesses family of Ugandans, thus detaching themselves from the business. businessman. But the reality is that almost everyone is a speculator, and they sell their interests when the opportunity arises. Some people have more than two or even three state-owned enterprises in one song, but now they can no longer be seen in entrepreneurs and business vision. Many jumped on the political bandwagon, were briefly elected to parliament or appointed to cabinet, but as the saying goes, the rest is history.
Along the way, private commercial banks – Sembule Bank, Nile Bank, Tteefe, International Credit Bank, Kigezi Commercial Bank (where central bank governor Tumussime Mutebile (RIP) and four high-profile Bakiga government ministers hold shares), Suleiman Sudhir Ruparelia, former central bank governor and business tycoon of Greenland Bank owned by Dr Kiggundu, failed, as President Yoweri Museveni said at the time , they should be buried as "corpses". Kiggundu and Sudhir tried to stir up political dust by sponsoring proxies in the courts and parliament, but the central bank stood firmly behind the overall health of the national economy.
President Museveni has been a leader in rural transformation and an ardent supporter of the "mass line" ideology, sometimes even when this ideology has been questioned. So today we find ourselves in the midst of yet another government scheme, the semi-dangerous introduction and implementation of the Parish Development Model (PDM), which will see each of the country's 12,000 dioceses receive £1 per financial year from 2021/22 One hundred million U.S. dollars.
Partly because of Museveni's forceful personality, many leaders found themselves unable, particularly because they did not understand the plan well enough, to come up with logical counter-proposals even if it did not achieve its intended goals. Without going into detail about the type and quality of policy discourse within government agencies, Parliament, as an open-source organization, provides an interesting scenario for what happens behind closed doors such as cabinet and other similar platforms.
Government officials, including ministers and most of the MPs who are traveling around the country with the PDM, are unable to tell the President directly the disturbing truth that the program in its current form is misguided and unlikely to deliver improved output, productivity and socio-economic benefits. The intended objective is to transform and integrate the rural population into the commercial monetary economy.
By focusing on the areas of Kapelebyong, Amuriat, Kumi, Butaleja, Bugiri and Tororo in particular we There is ample evidence from visits and sampling in the very familiar Iyolwa and Mulanda counties that the beneficiary list has been seriously compromised. Likewise, the disbursement of funds has been slow, extortion by mid- and low-level officials is widespread, and some beneficiaries have received only NT$300,000 instead of NT$1 million. Many beneficiaries do not spend the money on their chosen businesses but instead use it to meet the immediate needs of their families, including food, school fees and social enjoyments such as weddings. Therefore, unless radically corrected, PDM is on the sharp edge of judgment, if not complete failure.
Have a story or opinion from your community to share with us: please email editorial@watchdoguganda.com