His Excellency the Minister of the Presidency. Babirye Milly Babalanda has tasked the Residential Commissioner (RDC) and Residential City Commissioner (RCC) of the Ergon subregion to deal with terrorist groups and small criminal gangs terrorizing the residents of the area.
"I need to remind everyone that there are terrorist groups in the subregion who are terrorizing our people, including small criminal gangs, homicides and the rising death toll on the roads of the subregion," Babaranda said.
The Minister addressed RDCs, RCCs and their representatives, RISO and DISO from the Bugisu, Bukedi and Sebei sub-regions today at a 3-day capacity building seminar at the Wash and Wills Hotel in Mbale City.
dear. Babalanda explained that the RDC/RCC needs to work with the security agencies to ensure that the criminal gangs are removed.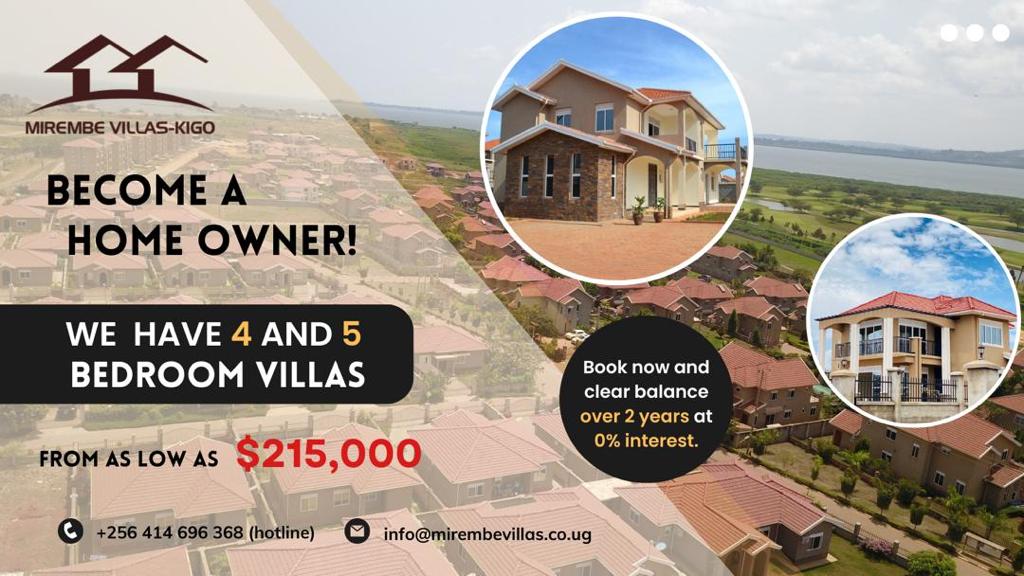 "You should have an intelligence gathering strategy, especially through engagement with the LC 1 chairperson, to inform the community and have the police do community policing. You should also engage with entertainment venues as well as stakeholders such as market leaders, pub and hotel owners , to increase vigilance and gather intelligence. The issue of road accidents should be properly addressed as deaths on the roads are becoming a very serious national problem," she said.
Regarding the encroachment of wetlands and forests, the Minister stated that the problem was more serious in the towns of the subregion. This, she said, was due to the construction of many powerful structures in the wetlands of the urban area, which was completely against the direction of the president.
"Buildings in swamps are also clogging waterways, causing flooding and washing away roads and bridges. As an interim measure, you need to work with regional and city authorities to stop approving wetland plans," Babaranda noted.
"Additionally, the degradation and encroachment of protected forest areas has repeatedly emerged in the subregion. You need to be extra vigilant in protecting these public resources and follow up on this under the guidance of the State Forestry Administration and local stakeholders."
On the other hand, the minister revealed that she had received information about irrigation scheme funds released by the Center in support of the initiative, which were returned for failure to absorb.
This is a very disturbing development.
This program was initiated by His Excellency the President to promote the commercialization of agriculture and it would be a great disgrace to his efforts and a disgrace to the country if these funds were returned to the center. You will need to liaise with the respective CEO to determine the reasons for the lack of uptake and ways in which these funds can be used to benefit the intended target group. "
On the issue of the World Bank loan that was recently suspended due to Uganda's anti-gay stance, Hon. Babaranda asked the commissioners to stop any public debate on the subject, as President Yoweri Museveni had already published in the Presidential Press Unit Written guidance on the matter was provided in a letter.
"Instead, let us reorient our efforts to ensure that central government transfers to local governments are well spent and worthwhile. Please be careful not to squander public resources, especially unnecessary seminars and other luxuries."
ok, respect. Babaranda thanked the regional development committees in the Bukdi, Bugisu and Sebe subregions for their discipline, ability to oversee government projects such as the Parish Development Model (PDM), ability to deal with corruption tendencies, and ability to implement presidential directives on wetlands.
"I should congratulate the Ergon sub-region for completely reducing and finally eliminating the evil of violent land evictions, which has become a cancer in this country. I can confirm that Ergon is leading the way in the country in dealing with this problem. You guys have done a good job of managing eviction cases (when eviction cases happen). From the report I got from Hon. Dr. Sam Mayanja, Minister of State for Land; there are no eviction cases to talk about, which means you have been trying to comply Our guidelines on evictions from illegal land, and for that, I want to thank you," Honorable Assemblyman. Babaranda said.
"I must commend you for your efforts in dealing with corruption in the subregion. For example, we have received no complaints alleging that you have been involved in corruption related to extortion in the border area as well as in other areas. You organized the border area security conference Well done, no complaints. For that we must congratulate you. Nonetheless, I must continue to encourage you to crack down on smugglers and ensure the wrongdoers do not enter our territory. Please work with appropriate immigration officials on this matter." the minister added.
Former Ugandan vice president Specioza Wandira Kazibwe, who presented a paper on population health and wellness, told commissioners that with their help, the government A sustainable health system should be ensured to meet current and future public health challenges and to protect and promote the health and well-being of all Ugandans.
"The government, through the Ministry of Health, should promote and ensure universal access to quality and affordable preventive, promotive, curative and palliative health care for all in Uganda through client-centred, evidence-based, technically sound policies and strategies ," said the senior presidential adviser on population and health issues at the Department of Health.
Professor Sudi Nangoli, Managing Director of the Uganda Printing and Publishing Corporation (UPPC), said RDC's central role was to perform better within their jurisdiction, saying that if they did, they were doing their part. Appointed by His Excellency the President.
"The president empowered us to execute, and once our execution met our expectations, the president executed," Professor Nangoli said.
"As an RDC, you are a visionary manager and should address the needs of stakeholders such as the State Budget, NRM Manifesto, Parish Development Model (PDM), Office Management, etc."
However, he suggests that they cannot perform better if they have personal needs such as paying their own bills, self-help learning, health concerns and social needs.
"Once you have categorized these individual needs, you will also be able to market stakeholder needs," explains Professor Nangoli.
He also noted that in order to manage performance, commissioners must set individual and team goals, plan performance to achieve them, monitor progress and reward top performers.
Mr. Ofwono Opondo, Executive Director of Uganda Media Center, introduced a paper "Effective Communication and the Changing Roles of Media and Leadership" to RDC, which must follow 5W and H to answer key questions in communication.
"If you want to be effective, use the radio stations in your area. Most radio stations are hungry for real information. It is also good if you can utilize multiple media platforms
He also stressed the importance of a free and independent media, saying it was essential to a healthy democracy.
"The media informs the public about governments and other powerful institutions, also holds governments accountable for their actions, and helps prevent corruption, promote human rights and protect the rule of law," Mr. Oppondo noted.
"It will be easy for you to do public relations, media relations," he added.
Mr. Richard Bakojja, Assistant Director of the Declaration Implementation Unit (MIU), reminded members that they should monitor the effective implementation of all declaration commitments under their jurisdiction.
"Section 203 of the Constitution, 1995 provides for the establishment of the Office of the Resident District Commissioner and the duties of the District Development Council: to oversee the delivery of central and local government services in the district and to perform such other functions as may be assigned by the President or by the Parliament by law," he said.
On the other hand, Mr. Herbert Atuheire, Chief Human Resources Officer, Office of the President, emphasized that, as public officials, the Commissioner should always abide by the code of professional practice and ethics applicable to the particular profession to which he belongs and abide by other laws like other Ugandan citizens.
"All public officials should be familiar with the code of conduct and ethics and other regulations governing public services. It is important that all public officials understand their rights, privileges and obligations," Mr Atukhail said.
Former Lands, Housing and Urban Development Secretary Hon. Daudi Migereko told commissioners to always act in a way that presented the Fountain of Honor as a good image.
"They know that when you are here, they know that you will help them find sustainable solutions. Your appearance is very key and you should be able to present the office you present well. As a government, we depend on you. If you If you do well, that's our success, if you don't do well, that's our trouble. So I suggest you work hard and you will be in a position to be noticed and promoted to any position," Hon. Mijereko said.
Major Martha Asiimwe, Head of the RDC Secretariat, said that the regional capacity building workshops for RDC/RCCs, Delegates and DISOs aimed to remind Commissioners and DISOs that their core tasks are to oversee, monitor, mobilize and effectively represent RDCs/RCCs. Central Government and President His Excellency Yoweri Kaguta Museveni.
She further noted that they also aim to equip participants with more appropriate skills and tools to strengthen their operations in their respective regions and cities.
"The workshop was also aimed at refocusing the Commissioners and DISO on key and priority government programs and projects where they should steer towards the stated and ultimate goals," said Major Asiimwe, who is also the Program Coordinator for PDM and Emyooga Said. .
"The workshops also help commissioners share with supervisors the challenges affecting their field operations," she added.
Officials from the Office of the President, Advisors to the President, and RDC Secretariat Commissioners also attended the seminar.
Have a story or opinion from your community to share with us: please email editorial@watchdoguganda.com