Health Minister Dr. Jane Ruth Aceng has asked African leaders to start making bigger and smarter investments in their countries' health sectors as a tool to drive countries towards universal health coverage by 2030.
Minister Assen, while addressing the ongoing United Nations General Assembly high-level meeting on universal health coverage, mentioned that less developed countries need a strategic shift in policy and planning to ensure that communities, governments and their partners focus on projects with the following characteristics : Have the greatest impact on improving people's health outcomes and well-being.
On Uganda's progress towards achieving universal health coverage by 2030, the minister disclosed at the high-level meeting that the Government of Uganda and its partners are committed to achieving this goal, which is why Uganda has developed a roadmap for universal health coverage from 2020 to 2030. reasons, the roadmap sets out key policy actions to accelerate progress towards universal health coverage.
She also added that through the Universal Health Coverage Roadmap 2020-2030, Uganda has made significant progress towards achieving universal health coverage over the past two decades, as evidenced by improvements in some health indicators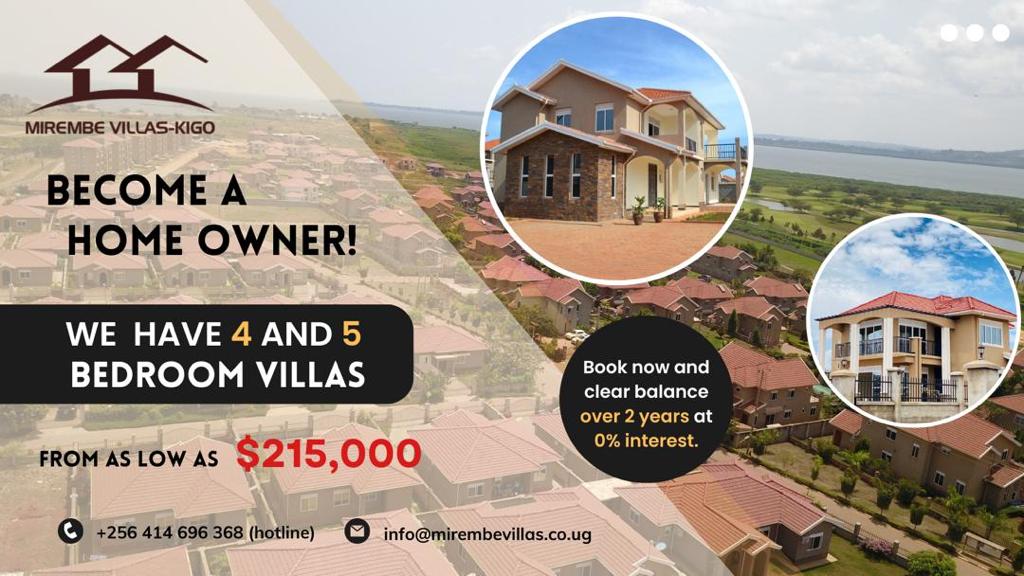 She said that as a result of the Universal Health Coverage Roadmap 2020-2030, the infant mortality rate fell from 88 to 36/1,000 live births, the under-five mortality rate fell from 151 to 52/1,000 live births, and maternal mortality The live birth rate increased from 505 to 189/100,000, the proportion of births attended by skilled health personnel increased from 37% to 91%, the HIV infection rate decreased from 18% to 5.4%, and the life expectancy increased from 46 to 64.8 years.
However, she noted that despite substantial progress, Uganda still faces challenges in fully achieving universal health coverage due to limited investment in improving access to quality health services for the population.
"Despite the above improvements, progress towards universal health coverage remains slow. Uganda therefore commits to: Strengthen community-led interventions through community health workforce capacity building projects. Implement programs to address social determinants of health at all levels, For example; water and sanitation, food security, education, safe transport and housing, among others," she said.
Other factors she mentioned include: increased investment in health infrastructure, medical products, technology; digitization of health information, building the capacity of the health workforce in terms of quantity, skills and research and development capabilities, while addressing incentive and retention issues. and addressing financial risk protection through the introduction of a National Health Insurance Scheme to protect families from catastrophic health expenditure.
In terms of universal health coverage in Uganda, access to healthcare remains limited, with out-of-pocket expenditures accounting for 41%. This means that sometimes, people have to sell their investments to pay for medical expenses, pushing them into poverty. This requires investment in health infrastructure (providing facilities with necessary equipment). This should be done to a greater extent, especially in areas with low population coverage by health facilities.
Epidemic prevention, preparedness and response
The Minister also informed delegates that Uganda welcomed the Political Declaration on Pandemic Prevention, Preparedness and Response and reiterated its call for timely, urgent and sustained leadership and concerted and strong action to strengthen pandemic prevention, preparedness and response and respond to, and adequately address the direct and indirect consequences of future pandemics.
Still, she called. The Intergovernmental Negotiating Body (INB) concludes discussions on an amendment to the International Health Regulations or other international instruments on epidemic prevention, preparedness and response that would prioritize the importance of timely access to medical countermeasures, including vaccines, treatments , diagnostic methods and other hygiene products.
"On access and benefit-sharing for medical products; the pandemic instrument should emphasize the sharing of products with the World Health Organization by all member states, including all pathogens and genome sequence data with human pandemic potential. In terms of technology transfer, support should be Developing countries promote local production of medical products in Africa. Provisions for this should be included in the epidemic instruments being discussed," she said.
She also asserted that abandoning such strict measures is necessary because intellectual property rights create barriers to developing countries making or accessing medical countermeasures, as has been the case with COVID-19 vaccines.
She also called on the international community to mobilize necessary resources to support Africa's efforts to prevent, prepare for and respond to epidemics and epidemics, with more than 100 major public health emergencies occurring every year.
Have a story or opinion from your community to share with us: please email editorial@watchdoguganda.com