A Minnesota man has been charged with murder after his girlfriend's 14-month-old daughter died from "multiple head and neck injuries" while he was being cared for alone, according to online court records and local authorities.
Erik Adrian Blanco, 40, of Little Falls, Minn., was taken into custody Wednesday and charged with one count of intentional second-degree murder, online court records show and one count of second-degree murder without causing the death of a young child. exhibit. A judge set Blanco's bail at $1 million during his first court appearance Friday, according to Morrison County jail records.
An autopsy by the Midwest Medical Examiner's Office determined that the little girl, Riverlynn VanNorman, died of "multiple injuries to the head and neck consistent with homicide," according to a statement from the Little Falls Police Department (LFPD).
Weekly newspaper The LFPD and Morrison County Prosecutor's Office were contacted via email Saturday for comment.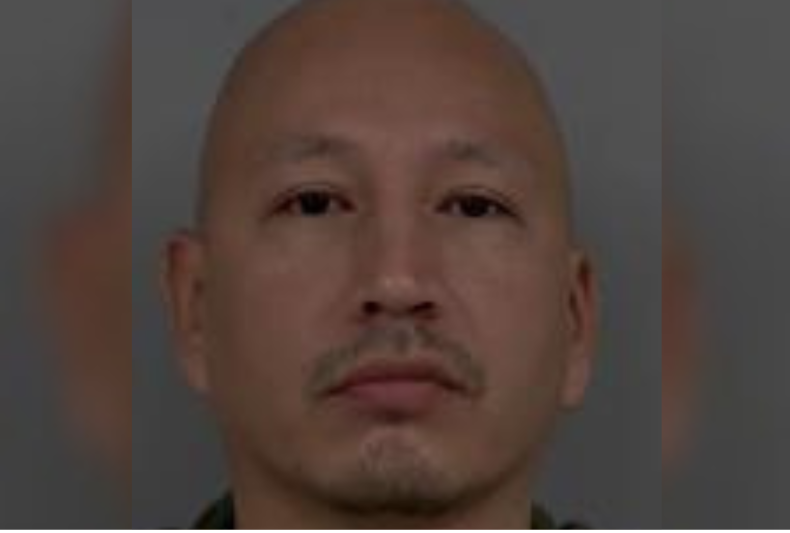 It was unclear whether Blanco has retained an attorney who could speak on his behalf.
Van Norman and her mother, Raylynn Skroch, lived temporarily with Blanco for about a week before the girl's death, according to LFPD.
According to a probable cause affidavit shared online by local media, Scrocchi called 911 shortly after 9:20 p.m. on July 6 and told dispatchers that her child was "choking on vomit and couldn't breathe." Star Tribune. When police and paramedics arrived at the home on Northeast Third Street in Little Falls, they found Van Norman unresponsive and observed bruises on her face and welts on her neck, LFPD officials quoted in court documents said.
The toddler was taken to St. Gabriel Hospital in Little Falls, where he was pronounced dead, police said.
Scrooge told police she left her daughter in Blanco's care while she "went briefly to a liquor store" before making the 911 call, documents state. She said when she returned, the child was not breathing and Blanco was performing CPR.
According to court documents, when LFPD officers first arrived at Blanco's home, Scrooge was hysterical and "screaming her daughter's name." Blanco was reportedly seen praying intermittently, "but after Otherwise emotionless".
Scrooge reported to investigators that she noticed bruises on Van Norman's neck after Blanco gave the girl a bath earlier that day, documents state. When asked about the marks on his daughter's neck, Blanco told Scrooge the little girl slipped and was injured, court documents said.
In a follow-up interview with investigators, Blanco's explanation of how Van Norman was injured contradicted his previous reporting. He told police he did not harm the girl, according to court documents.
Little Falls Police Chief Greg Himes called Van Norman's death a "heartbreaking tragedy" in a statement.
"This case has deeply impacted our community, and our condolences go out to Riverlynn's family during this unimaginably difficult time," Schmers said. "The pain and grief they are feeling is shared by the entire community. We would also like to thank the community for their patience, understanding and support during this long and difficult investigation."
Blanco has a history of child abuse and other violent crimes, according to court documents shared on Minnesota Court Records Online (MCRO).
Online records show Blanco was convicted of felony domestic violence in 2017, theft of a firearm or property valued at more than $35,000 in 2016, receiving stolen property in 2014, assault with a dangerous weapon in 2014, disorderly conduct and obstruction in 2006. Public order, and assault. Causing grievous bodily harm in 2001.
In the 2001 case, Blanco admitted assaulting a 1-year-old child who suffered a "massive skull fracture" while in his care, online records show.