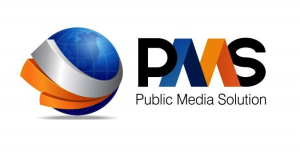 Public Media Solutions – Public Relations Company in Pune
Pune, Maharashtra, India, September 23, 2023 /EINPresswire.com/ — In an era of rapid technological advancement, the field of public relations (PR) is evolving to harness the power of digital transformation. Today, Public Media Solution, a pioneer in innovative PR solutions, is pleased to announce its commitment to leveraging technology to create impactful and successful PR campaigns.
The convergence of digital transformation and PR has ushered in a new communications era that requires agility, creativity and precision. As organizations seek to connect with their target audiences in a crowded digital landscape, Ravinder Bharti, CEO, Public Media Solutions, is at the forefront of employing cutting-edge technology to develop and execute PR strategies that engage and resonate. cutting edge.
Main highlights:
Data-driven insights: Arsh Lakhani's (Head of PR Vertical) approach to digital PR starts with in-depth data analysis. By leveraging data analytics and artificial intelligence, we gain a comprehensive understanding of market trends and audience preferences, allowing us to tailor campaigns for maximum impact.
Virtual Reality (VR) and Augmented Reality (AR): Our experts leverage VR and AR technologies to create immersive brand experiences. From virtual product launches to interactive storytelling, these technologies enhance engagement and leave a lasting impression.
Social Media Amplification: Public media solutions employ social media listening tools and advanced algorithms to monitor conversations and trends. This allows us to develop real-time responses and capitalize on viral opportunities.
Content Automation: Through automation, we optimize content creation and distribution, ensuring messages reach the right audience at the right time.
Chatbots and AI Assistants: By integrating chatbots and AI-powered virtual assistants into PR campaigns, we enhance customer service and respond to inquiries immediately.
Public Media Solutions is dedicated to helping clients navigate this dynamic environment, where the convergence of technology and PR is critical to achieving communications goals. Our team of experienced professionals is committed to being at the forefront of digital PR trends, ensuring our clients are successful in an ever-evolving digital world.
Ravinder Bharti (Ravi) said he is excited to embrace the opportunities that digital transformation brings to public relations. We believe that by leveraging technology, we can connect with our audiences on a deeper level, create memorable brand experiences, and drive tangible results for our clients. "
About Public Media Solutions
"Best PR Agency in Hyderabad" is a leading provider of innovative public relations solutions that deliver results-driven campaigns that resonate in the digital era. We specialize in leveraging cutting-edge technology to help organizations connect, engage and succeed in today's dynamic and evolving marketplace.
Ritika Bhatnagar
public media solutions corp.
Email us here
Visit us on social media:
Facebook
Twitter
LinkedIn
Instagram
Content provided by EIN Presswire. Toutiao is not responsible for the content provided or any links related to that content. Toutiao is not responsible for the accuracy, topicality or quality of the content.