Key stakeholders in the Karamoja sub-region taking the lead in developing and resolving life-threatening challenges have stressed the need for continuous innovation to drive progress and bring it in line with the rest of Uganda.
USAID Uganda Mission Director Richard Nelson led the push for this resolution on September 12, 2023, the first day of a three-day investment learning event in Karamoja.
The grand event, held at the prestigious Spik Munyyoyo Resort Hotel, was themed "Sustainable pathways to food security and economic growth in Karamoja: Reflecting on a decade of investment".
The project is orchestrated by USAID/Uganda in close collaboration with the Horn of Africa Resilience Network, Catholic Relief Services (CRS), Karamoja Resilience Support Unit (KRSU II), and a range of other respected development partners.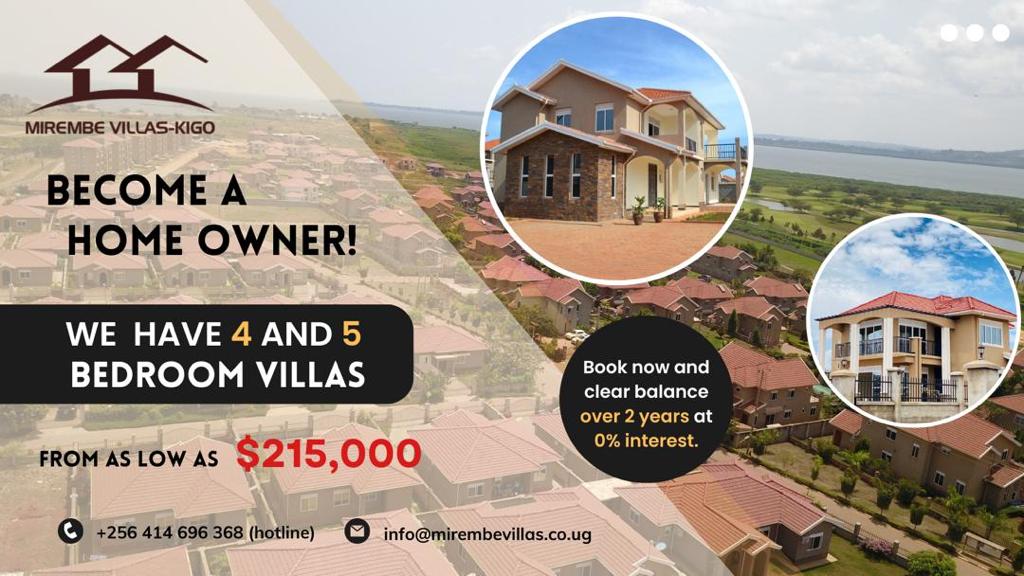 In its warm embrace are the Resident District Commissioners (RDCs) from the Karamoja sub-region, the committed LC5 Chairman, the astute Chief Administrative Officer, representatives from all levels of central government (national and local) and numerous development partners, Implementing partners, and the media to keep an eye on.
The main purpose of organizing the event was to discuss sustainable strategies to achieve food security and economic growth in Karamoja, with special emphasis on three key themes, including: maintaining food security and nutrition under complex shocks, humanitarian and economic sectors Market-led approach. dryland context and shed light on conflict dynamics and their impact on development.
Karamoja's Dilemma
According to UBOS July 2022 statistics, the northern region of Uganda consists of 38 districts and a population of 1.4 million people, attracting high attention from government policymakers, international development partners, civil society organizations and the private sector. Their goal is to stabilize the region, which has long been plagued by life-threatening challenges.
For example, the region has been grappling with the devastating impact of the 20-year Lord's Resistance Army insurgency, which has wreaked havoc on families, while not forgetting the instability caused by violent cattle rustling.
In addition to these challenges, the region is severely affected by the devastating effects of climate change, such as prolonged droughts and other natural disasters, exacerbating human suffering.
The outbreak of the Covid-19 pandemic has further exacerbated this situation. As a result, poverty, hunger and malnutrition are worsening in the region, resulting in many lives lost.
Reaffirm continued action
USAID/Uganda Mission Director Richard Nelson is keen to encourage allies to adopt a multifaceted approach and allocate significant resources to long-term projects to effectively address the challenges facing the Karamoja subregion.
He stressed that this involves a change in mindset, encouraging the people of Karamoja to adopt climate-smart agricultural practices that are consistent with environmental protection efforts, aiming to mitigate drought, build capacity and implement effective coping mechanisms.
"We need to continue to collectively invest in multi-year, long-term solutions. This includes plans to support diverse climate-smart livelihood opportunities, market access and services, improved natural resource management, water security and good governance, as well as enhanced early warning and shocks for long-term activities response mechanism," he said.
He stressed the need to prioritize high-value agriculture, recognizing its critical role in sustaining livelihoods by ensuring food security and promoting nutritional well-being. He said this requires a commitment to invest in quality inputs such as seeds and tools through private sector channels while nurturing a vibrant regional trade ecosystem.
He also stressed the critical importance of placing the people of Karamoja and their aspirations at the heart of all development interventions, emphasizing the need for genuine engagement, active listening and meaningful dialogue to truly understand and incorporate their perspectives and voices.
What other key players highlighted
Amudat District Chairman Langole Joseph Lobot expressed concern over the non-participatory approach of government intervention aimed at transforming the Karamoja sub-region.
He emphasized that neglecting grassroots participation can lead to apathy towards these interventions, as people see them as "external projects" that are not aligned with their interests.
"So there's always a need for consultation, there's always a need for community engagement on issues that they care about. Other than a top-down approach to planning and budgeting, I don't think that's going to be helpful to the people of Karamoja," he said.
Rangolai gave the example of the government allocating £30 million for youth livelihood program interventions, but the funds were instead placed in unviable SARs such as the Journalists SAR and the Fisheries SAR. He said the options did not meet the needs of the community due to a lack of local input.
Naome Santina, a local farmer in northern Uganda and a member of the Women Farmers Association, strongly advocates the implementation of agricultural mechanization, even if it involves subsidies.
Additionally, she urged the establishment of irrigation schemes to combat droughts caused by climate change. She also stressed the importance of supporting innovators to develop short-maturing crop varieties that can thrive in such conditions, and focusing more on strategies to achieve sustainable political stability for long-term prosperity.
Technical Coordinator of the Karamoja Response Support Unit (KRSU), Dr Raphael Alassio reiterated the need for livestock sector-based affirmative action which will usher in livestock sector centric development as livestock sector is the most important sector in Northern Uganda main source of livelihood.
He said: "Looking ahead, we know that livestock is a major pillar of livelihood for people. So we need to start developing policies that really support that."
USAID intervention
Over the past 11 years, the U.S. government, in partnership with the Government of Uganda and the United States Agency for International Development, has launched various initiatives in the Karamoja subregion. These efforts are designed to support community efforts to enhance food security, economic well-being and regional peace.
More than 60 years since USAID established its partnership with Uganda in 1962, the Karamoja subregion has experienced gradual but sustained development. USAID's most recent contributions to this progress include the Nuyok and Apollo activities, as well as previous efforts focused on growth, health, and governance.
Through these efforts, USAID upgraded more than 50 kilometers of road network connecting 36 villages, schools, hospitals, and markets, thereby improving access to these important facilities and services. The scheme has also revitalized various markets such as Nanduget Market and other livestock markets in the area.
The Nanduget market alone has a monthly transaction volume of 700 million Ugandan shillings, making it an important business and support center that has greatly impacted the lives of many people in the region.
USAID's involvement in the region extends beyond Nuyok and Apollo activities to include initiatives to strengthen the protection and management of Kidepo National Park.
Have a story or opinion from your community to share with us: please email editorial@watchdoguganda.com