President Biden's claims to build a "center-out, top-down" economy are not resonating with American voters, with more than twice as many saying they were before the coronavirus pandemic, a new survey shows. They feel they are worse off, not better. .
The CBS News/YouGov poll found that just 20% of voters think they are "better off" today than when the pandemic began, while 45% say they are "worse off today" and 35% They are "about the same situation today." "
Biden's economic record, summarized by the president himself as "Bidenomics," is likely to become a key point of contention in the 2024 presidential election. Polls show Donald Trump is far ahead of other potential Republican candidates among Republican voters, which could lead to a repeat of the 2020 election battle.
Since taking office, Biden has pursued an interventionist economic strategy, starting with his decision to authorize the American Rescue Plan, a $1.9 trillion stimulus package aimed at boosting economic growth in the wake of the pandemic. He has also invested heavily in trying to revive U.S. manufacturing through legislation such as the Inflation Reduction Act of 2022, which would allow $300 billion in funding for green energy.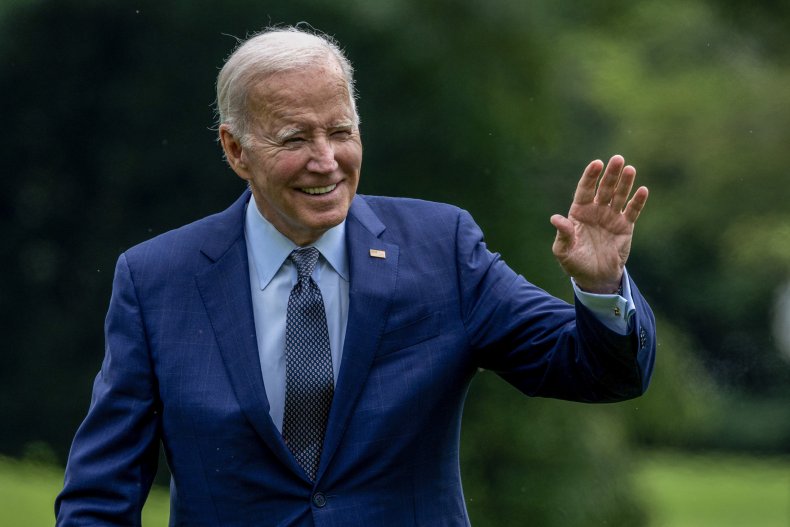 Critics argue that such spending contributed to a spike in inflation, which rose to more than 8% in 2022 before falling back to 3.7% in August.
Earlier this week, Biden defended his economic record on X (formerly Twitter) commented: "We are continuing to build our economy from the center out, bottom up, with better jobs and lower costs – even as Republicans in Congress are pushing for tax cuts for the rich and big businesses and substantial Cut Social Security and Medicare."
he still Comparing "double economics" Trump's "macroeconomics" means "providing more tax breaks for the rich and big corporations" and "ensuring that the rich and big corporations pay their fair share of taxes."
A CBS/YouGov poll of 4,002 adult U.S. residents conducted between September 12 and 15 found that 50% of Americans preferred Trump, while only 49% preferred Biden.
If there were serious concerns about Biden's fitness to serve, 43% of respondents said that of the two, only Trump is "well enough to serve as president." Another 29% said neither man was physically fit to serve, 12% claimed they were both fit to serve, and 16% said only Biden was fit to serve.
Only 34% of voters believe Biden will serve out a second term if re-elected in November 2024, compared with 55% of Trump. By comparison, 44% think Biden will leave office early, and 16% say the same about the Republican front-runner.
Meanwhile, four criminal cases are pending in addition to Trump's, which could complicate a return to the White House. He faces charges including orchestrating hush-money payments to a porn actress, mishandling classified documents and trying to overturn laws nationally and in Georgia's 2020 presidential election. The former president has pleaded not guilty to all charges in all four cases and insists the charges against him are politically motivated.
The CBS News/YouGov poll had a margin of error of ±2.1 percentage points.
Weekly newspaper The White House has been contacted for comment via email.