Eight years ago, I struggled with anxiety; I was feeling low and depressed. I thought: Why? At that point, I took a step back and suddenly realized there were three things I wanted to change.
I feel like I can't start my day without caffeine. I drink a lot of coffee to get myself high, about 6 cups a day, and by the end of the night I feel like I need a stiff drink to calm myself down again.
I sometimes eat a lot of refined sugar-containing foods in the middle of the day to help my energy drop.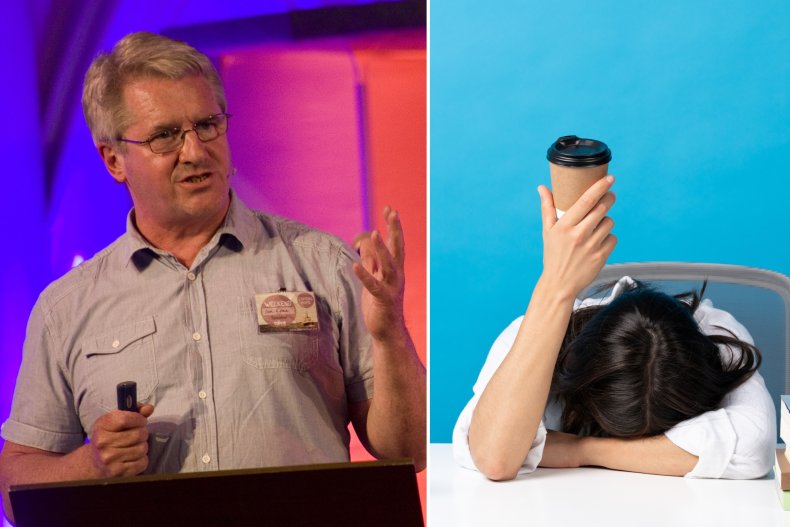 It dawned on me that maybe my anxiety and depression had something to do with my diet. Initially, I considered giving up caffeine, alcohol, and refined sugar all at once.
If you drink caffeine regularly, you'll get a terrible headache when you try to quit, which is what happened to me 24 hours after giving up coffee.
But within 48 hours, as the caffeine left my system, I suddenly felt calmer. My anxiety started to go away which was a big improvement.
I believe caffeine is the most psychoactive drug on earth and it is ubiquitous. One of the problems with caffeine is that when we are in danger, it releases adrenaline and cortisol into our system, triggering the fight or flight response.
I don't think it's healthy for us to have our bodies on high alert all day long. This is why I suffered from anxiety for years.
Most of the time, I don't feel stressed. Overall, the last six months have been very stressful for me, but I don't feel the same stress I used to feel when I was drinking caffeine.
I also find that caffeine makes me drink more alcohol. When I drink coffee, it worsens my anxiety to the point where, by the end of the night, I need to drink to calm myself down.
So, for me, quitting caffeine was also a big step forward in quitting alcohol.
I currently drink decaf coffee. I know a lot of people who quit caffeine don't, but decaf coffee contains about 2% caffeine; it's such a small amount that it simply doesn't have the same amount of caffeine that fully caffeinated coffee has Effect.
I live a peaceful, stress-free life. I also rarely go to the bathroom because coffee dehydrates you.
I believe that many of us living in the modern world face information overload. For me, the last thing I need is to drink a drug that makes me more stressed and puts more stress on my body, mind and spirit.
A lot of people like espresso, it has a strong flavor, but to me it's not espresso, it's espresso.
Don Egan is a freelance spiritual coach and author of several books. He has been caffeine and alcohol free since 2017.
All opinions expressed in this article are the author's own.
Do you have a unique experience or personal story to share? Email the My Turn team: myturn@newsweek.com