In recent years, Prince Harry has spoken frequently about the impact of his mother, Princess Diana's death, on him and how he has been affected since news broke of the 1997 Paris car crash that ended her life.
August 31, 2023 will mark the 26th anniversary of the princess' death when the car she was traveling in with boyfriend Dodi Fayed collided with a structural column in a road tunnel while being chased by paparazzi.
The driver of the car that died alongside Diana and Dodi was caught speeding and had a blood alcohol level over the legal driving limit at the time of the crash. None of the passengers in the car were wearing seat belts.
Although Harry spoke in interviews about his grief and how it affected him later, he provided the most detailed account of the events after the crash in his 410-page memoir, published in January, titled: idle.
Weekly newspaper See how Prince Harry described the day he learned about his mother's car accident idle.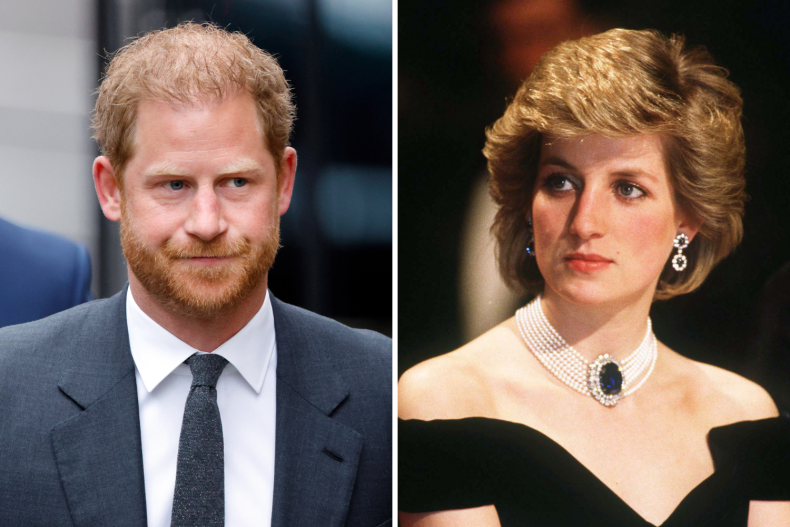 waking up to tragic news
Prince Harry and Prince William spent the last weeks of August 1997 with their father Prince Charles (now King Charles III), grandmother Queen Elizabeth II and extended family at Balmoral Castle in Scotland for the annual summer vacation.
In his memoirs, Harry describes to readers the format of the annual holiday, including the adjoining bedroom he and William shared, and the dinner parties, games and activities that took place.
On the evening of August 30, the prince recalled, he played with William in the castle hall and took turns playing the Queen's bagpipes before going to bed.
In the early hours of Aug. 31, he wrote, he woke up to find Charles "standing by the bed, looking down at him. His white dressing gown made him look like a ghost from the show".
Harry revealed that he seemed "shocked" as Charles "sat on the edge of the bed" and tenderly told him: "My dear boy, Mum was in a car accident."
After describing his inner plea for his mother to be okay, the prince wrote that his father told him: "I'm afraid she didn't make it through."
"These phrases stayed in my head like darts," Harry explained. "That's exactly what he said, and I'm sure of that. She didn't make it. And then everything seemed to stop."
The prince, who was 12 at the time, recalled that he couldn't remember what, if any, he said, but he did notice that there were no tears.
"Daddy didn't hug me," he told readers. "How can you expect him to show it in a crisis like this when he's not very emotional under normal circumstances? But he did put his hand on my knee again and he said: 'It's going to be okay.'"
"It meant a lot to him. Fatherly, hopeful, kind. But very unreal."
church service
Harry said his memory of the period was incomplete as he tried to recall his own experiences, though he wrote that he spent two hours in bed after learning of his mother's death before accompanying the royals to up the church.
"It was Sunday. So, as usual, we went to church," he told readers. "I've seen pictures of us walking into church that day, but they brought Back to no memory. Did the minister say anything? Did he make things worse?done Do I listen to him, or do I stare at the back of the seat and think about Mom? "
Reports at the time said that out of respect for the high spirits of the day, the clergy at Crassikirk, the Church of Scotland place of worship near Balmoral where members of the royal family attended, did not change their ceremonies, including references to Princess Diana.
Harry recalled that after the church, members of the royal family watched the flower-laying ceremony outside the castle, and the media took pictures of him holding hands with his father. In the week-long timeline between Diana's death and funeral, the flower tribute actually took place on September 4, the day before the royals traveled from Scotland to London.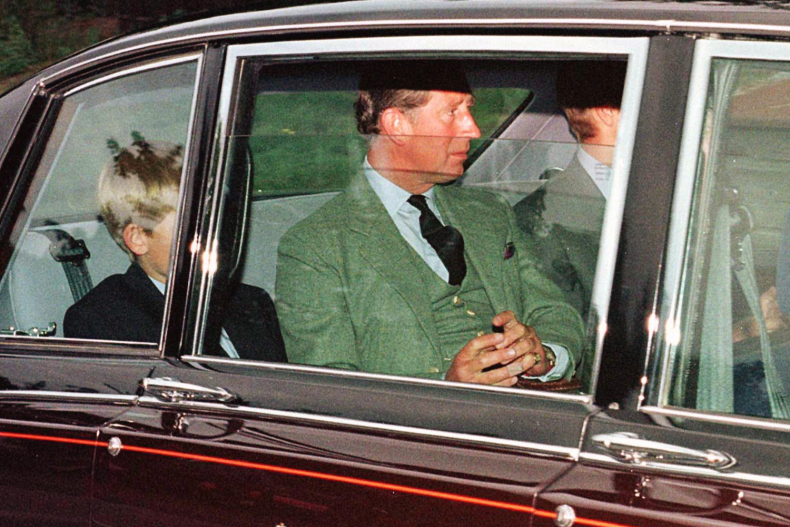 deny
After returning to Balmoral from church on August 31, Prince Charles flew to Paris with Princess Diana's sisters to escort her body back to the UK and thank the medical team at Pittier-Salpetrière Hospital for their support efforts to save her life.
During this time, Harry wrote that he took comfort in denying his mother's death, instead half-believing that she was hiding from the media and paparazzi.
"Her life was miserable, she was hunted down, harassed, lied to, lied to. So she made up an accident for fun and ran away," he wrote. "That realization took my breath away and was a huge relief."
In a 2023 interview with Anderson Cooper to promote his memoir, Harry revealed he held to that belief for "many, many years" and Prince William shared similar thoughts with him.
In the days since learning of the princess' death, Harry described his memory of meeting mourners with his tear-soaked hands in London and the pain of walking behind his mother's coffin at Westminster Abbey on September 6 experience. funeral.
There are no formal plans to mark the 26th anniversary of the princess' death, however, both William and Harry paid tribute to their mother earlier this year by attending the annual Diana Awards.
The award was created to continue the Princess' tradition of supporting young people and supporting their ability to inspire change.
James Crawford-Smith is Newsweek's Royal correspondent based in London. You can find him on Twitter: @jcrawfordsmith and read his story Newsweek's Royals Facebook page.
Do you have questions about King Charles III, William and Kate, Meghan and Harry or their family that you would like our experienced royal reporters to answer? Email Royals@newsweek.com. We'd love to hear from you.