Despite a high base, the hotel industry maintained its growth momentum in the first quarter of FY2024. Here are 4 charts that provide more insight.
Steady revenue growth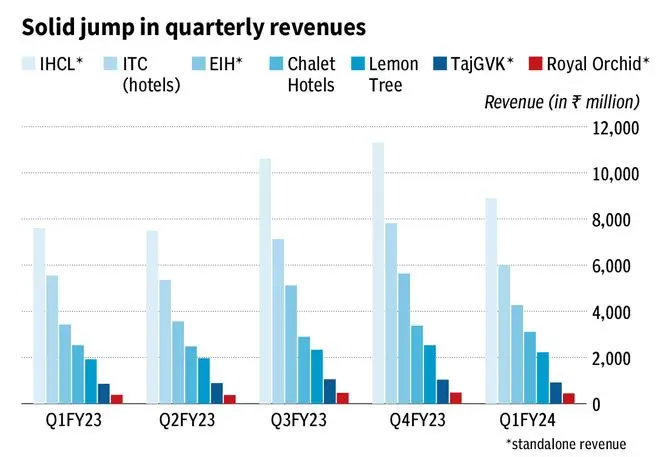 RevPar growth for Indian Hotels (IHCL)/EIH/Lemon Tree/Chalet Hotels (Chalet) was 18%/16%/17%/24%, respectively.
On a 4-year CAGR basis, IHCL achieved the highest RevPar growth rate of 13% due to its premium brands and high leisure portfolio share. EIH has a similar trend.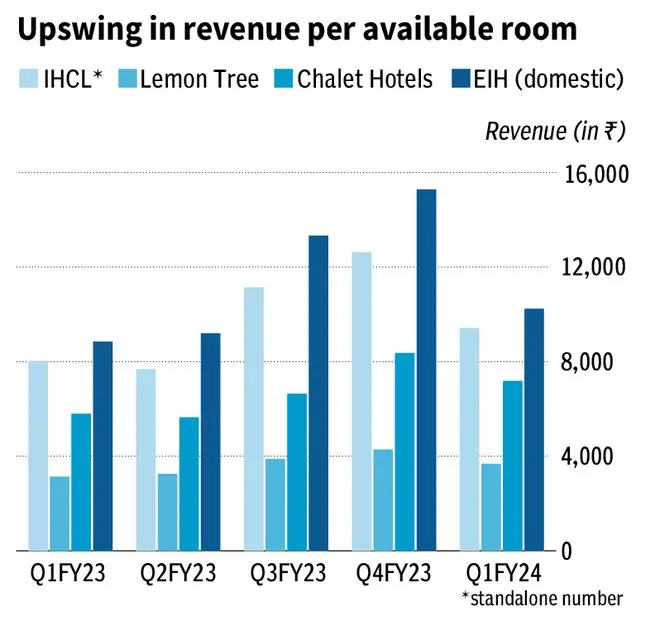 margin image

Despite strong revenue per room growth, EBITDA margins were flat/down YoY across all key players (average margin down 127 bps YoY) as costs are normalizing, especially staff costs and renovation-led expenses.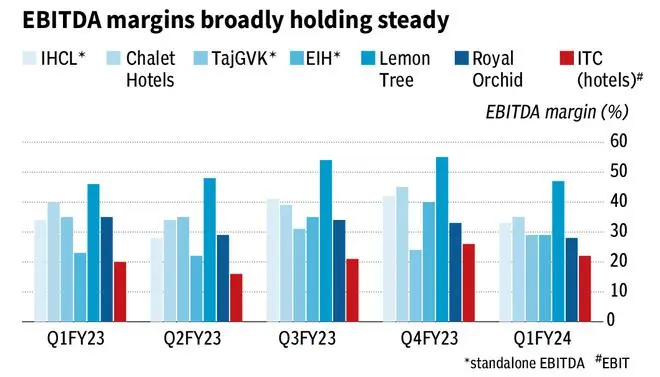 Mumbai remains the strongest market. Likewise, leisure markets in Goa and Udaipur, while strong, have seen some slowdown compared to their strong performance in FY2023. Hotel construction costs and construction deadlines have an impact on industry dynamics.