Entebbe International Airport will host the annual East Africa Airshow 2023, where East African airlines will take off to celebrate aviation excellence and tourism excellence.
According to the organizers; Aviator Africa, Uganda Civil Aviation Authority, Airspace Africa and MK Sports, the skies will be ablaze with passion and excitement as the East Africa Airshow takes center stage from December 5 to 7, 2024.
The much-anticipated event will showcase aviation prowess, innovative technology and the seamless integration of aviation and tourism against the stunning backdrop of Uganda's stunning landscape.
The East Africa Airshow promises to be an iconic event, bringing together aviation enthusiasts, industry experts, government representatives and travel enthusiasts from East Africa and beyond. This unique event aims to redefine what is possible in aviation and inspire the next generation of leaders in the aviation and travel industry.Innovative aerial displays and more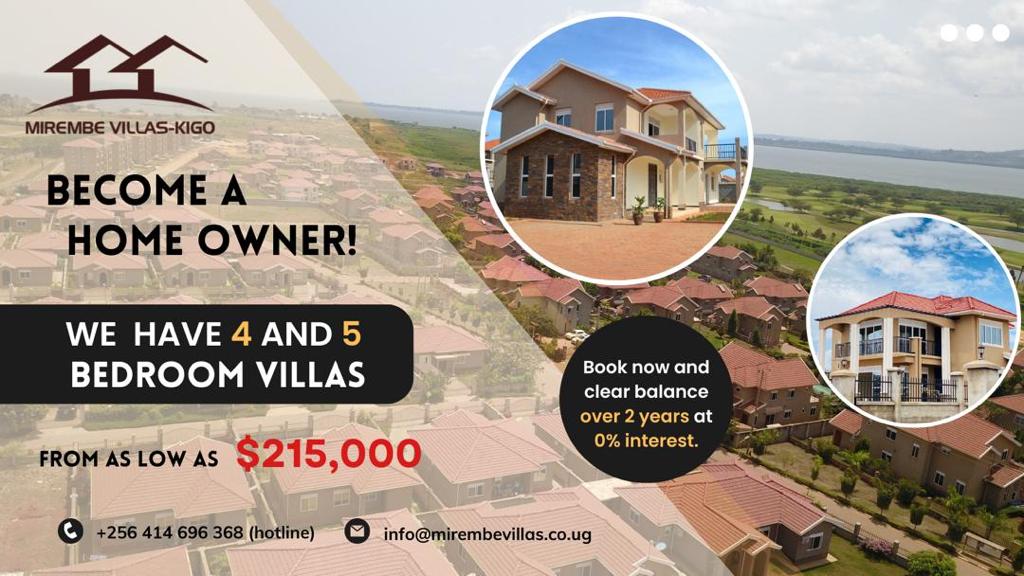 The event's dynamic lineup includes thrilling aerial displays featuring cutting-edge aircraft, breathtaking aerobatics and awe-inspiring formations that will wow attendees. Beyond the skies, the airshow is packed with content, including comprehensive business conferences, interactive exhibitions, a careers expo and a glamorous aviation and travel awards dinner.
In a document released by organizers on Monday afternoon, the East Africa Airshow is more than just an event; it is a nexus of collaboration and partnership, with the aim of providing a platform for aviation and tourism professionals to engage in meaningful Discuss, explore innovative solutions and make connections that move the industry forward.
The airshow also aims to promote tourism and aviation synergies by highlighting East Africa's natural beauty, cultural heritage and wildlife wonders, encouraging attendees to not only admire the skies but also explore the region's vibrant tourism offerings. This fusion creates an immersive experience that goes beyond the event itself.
The airshow's impact extends far beyond its event date, with a focus on youth engagement and career development dedicated to developing the next generation of aviation and travel leaders.
By showcasing the unlimited potential of these industries, the event aims to inspire aspirations and dreams to shape East Africa's growth trajectory. Part of the event's corporate social responsibility program will be a raffle run by MK Movement, allowing members of the public to win flights and aviation scholarships.
air show
Meanwhile, air shows, air tickets or aviation tattoos are public events where aircraft are displayed. They often include aerobatic displays, known as "static displays", where the aircraft is parked on the ground.
Most airshows feature demonstrations of warbirds, aerobatics, and modern military aircraft, and many airshows also offer a variety of other aviation attractions such as wing walks, radio controlled aircraft, firefighting aircraft spraying water/slurry, simulated helicopter rescues, and parachuting .
The first public international air show was the Grand Air Show in Champagne, held in Reims from 22 to 29 August 1909, where many types of aircraft were displayed and flown. Prior to this, from June 28 to July 19 of the same year, what was probably the first ever gathering of enthusiasts was held at La Breyelle Airport near Douai.
In East Africa, the first air show is believed to have been held in Kenya in 1933. It was organized by the Nairobi Flying Club and held at Nairobi Airport (now known as Wilson Airport).
It hosts various air shows and aerobatics and marks the beginning of aviation activities in the region. Since then, airshows and aviation events have flourished in East Africa, demonstrating the growth and development of the aviation industry in the region.
In Uganda, the first air show is believed to have been held in 1935, organized by the East African Airways, at the old Entebbe Airport (now known as Entebbe International Airport).
The event featured a variety of air displays and aerobatics, similar to other early air shows in East Africa. Since then, Entebbe has historically become an important aviation hub in the region, with the air show marking one of the early aviation events in Uganda's history.
Have a story or opinion from your community to share with us: please email editorial@watchdoguganda.com