The National Resistance Movement (NRM), under General Yoweri Kaguta Museveni Wass, sees infrastructure development as an immediate tool to stimulate socioeconomic transformation.
Along with targeted investments in road, rail, aviation and water transport infrastructure, energy has unsurprisingly been one of the government's priority areas. By the end of the last term (Kisanja hakuna muchezo) alone, power generation had increased from 60 MW in 1986 to an impressive 1,868 MW. These include the just-coveted Isimba Dam (183MW) and Agago II (42MW), while the Karuma Dam (600MW) is 98% complete as of July 2020.
Eight small dams are under construction, with a total generating capacity of 118.5 MW, and 131 districts are connected to the national grid, compared with 20 districts in 1986.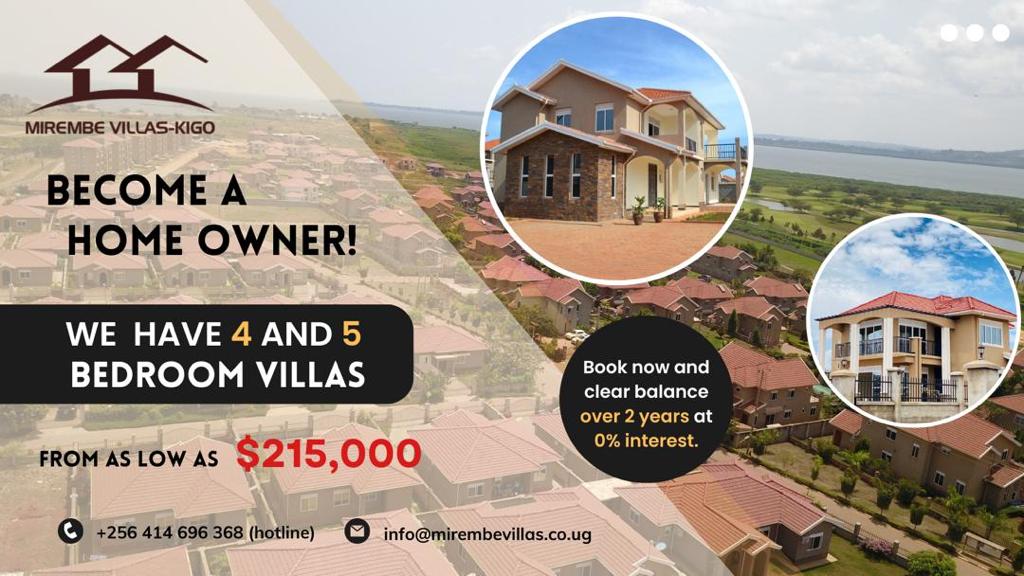 Construct 14,820 kilometers of medium-voltage power lines and 10,000 kilometers of low-voltage power distribution lines. Another 6,000km of medium-voltage power lines and 5,000km of low-voltage power lines were under construction at the time. Another 15,000 kilometers of medium-voltage power lines and 2,000 kilometers of low-voltage power lines are being procured, and more than 1 million users have been connected to the national grid.
It also links 558 county governments, 52 town councils and 10 departmental headquarters. Substations such as Admiralty Substation and several Kv transmission lines to Mukono, Iganga and Kapika Industrial Parks have also been completed.
way forward
For the 2021-26 Manifesto, the NRM government stated that it will prioritize reducing the cost of electricity mainly for industrial users to increase industrial production and increase access and utilization of electricity. This is expected to be achieved in a number of ways, such as: Connecting all counties by 2023 and extending the transmission network to key economic growth areas (industrial parks, mining areas, free zones). The free access to home scheme will also continue.
Reduce the proportion of firewood and charcoal (biomass energy) used for cooking from 85% to 50% and increase grid reliability to ensure that electricity is delivered to consumers within acceptable standards and in desirable quantities, and Complete ongoing projects.
The transmission capacity of high transmission lines will also increase from 2,354 km to 4,354 km. Electric vehicle charging infrastructure will also be built, while there are also plans to integrate West Nile into the national grid.
President Museveni revealed in his State of the Nation Address in June that the current total power generation is 1,346.6 MW, which he said would increase to 1,800 MW once Karuma comes online this year. Therefore, this means that the construction of transmission lines for the evacuation of electricity must be completed immediately. These lines include: Karuma-Kawanda (400KV), Karuma-Olwiyo (400KV), Karuma-Lira (132KV) and Kole-Gulu-Nebbi-Arua transmission lines.
Electricity demand is growing at a rate of 15 percent a year, Museveni said. This means that even if the installed capacity of power generation reaches 1,800 MW by the end of this year, if we do not continue to invest in energy generation, there will not be enough electricity for consumption and manufacturing in the next 5 years. Given the many manufacturing plants being established in Uganda, we need to increase and diversify our energy sources, including nuclear, to complement our other sources of energy such as hydro, solar and thermal power. Nuclear power is expected to add a further 2,000 MW to the national grid by 2036. However, we must secure 52,000 MW of electricity generation from all sources by 2040.
The President stated that in the near future, the government will prioritize investment in: rural electrification of the remaining counties; provision of electricity connections for upcoming industrial estates and factories across the country, construction of additional substations to facilitate and regulate generation, transmission and distribution; strengthening of The capacity of Uganda Electricity Generation Limited (UEGCL) and Uganda Electricity Distribution Limited (UEDCL), respectively, to manage electricity distribution in preparation for the expiry of the Eskom and UMEME concessions.
With many factories being built, one can easily see where the economy is headed. Eight government-owned industrial parks are currently in operation. These include: Kampala Industrial and Business Park in Namanvi, with 125 companies in operation, 144 companies in the construction stage, and 106 companies in the planning stage, for a total of 375 factories or companies; Luzira with 11 The company operates; Bweyogerere has 8 companies; Soroti has 2 companies in operation and 5 companies in the construction stage; Tien Shan Mbale Park has 16 companies in operation and 4 companies in the construction stage; Jinja has one (1) one operating electric bus assembly company; Mbarara serving Small Enterprises (SMEs) occupying 35 workspaces; Kasese with one (1) company in operation and five under construction phase. Both Karamoja and Koboko Industrial Parks will be launched soon. In addition, we have three (3) industrial parks operating under Public Private Partnership (PPP) arrangements.
These include: Liaoshen Kapika has 17 companies; MMP Buikwe has 6 operating companies; Tian Tang Mukono has 4 companies. To date, capital investment in the industrial park has totaled US$2.93 billion, creating 98,263 direct jobs and many more indirect jobs. A total of 226 factories are operating in the industrial park, of which 303 factories are in the construction or planning stage. The development of industrial parks is one of the tools for socio-economic transformation and is expected to create 2.5 million jobs in the next five years. Factories within an industrial park exclude stand-alone factories that are owned and operated by many different investors. These factories belong to the Mukwano and Mulwana groups, among others. There are 354 factories in total, employing an additional 101,000 people. Uganda has a total of 4,008 factories and 150,685 employees.
A large-scale industrialization development strategy of course needs to be combined with large-scale electrification to ensure that it brings about socioeconomic transformation, large-scale employment, and increased government revenue.
The author is the RCC of Soroti Eastern Division
Have a story or opinion from your community to share with us: please email editorial@watchdoguganda.com