Deschutes Roofing Company of Eugene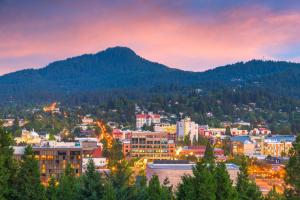 Deschutes Residential Roofing Company of Eugene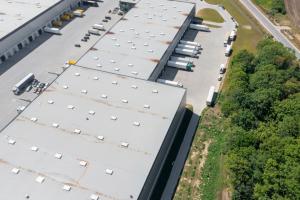 Deschutes Commercial Roofing in Eugene
Deschutes Roofing Contractors is proud to open a new roofing contractor office in Eugene, OR
The Eugene community is growing and so are its infrastructure needs. With this new office, we can provide more immediate, personalized roofing services to meet a community's unique challenges. "
——Carlos Simpson
EUGENE, OR, USA, September 16, 2023 / EINPresswire.com / — Deschutes Roofing, an award-winning, community-focused roofing contractor known for its unparalleled service in Oregon, is proud to announce Opens new office in Eugene. This new venture is designed to meet the growing demand for quality roofing contractors in Eugene and the surrounding areas, providing residents and businesses with top-notch roofing solutions more conveniently.
Major initiative to meet Eugene area's roofing needs
Carlos Simpson, owner of Deschutes Roofing, is enthusiastic about the new expansion. "The Eugene community is growing and so are its infrastructure needs. With this new office, we can provide more immediate, personalized service to meet the community's unique challenges and needs," Simpson said.
Award-winning roofing services now closer than ever
Deschutes Roofing in Eugene has received numerous awards and accolades. With awards such as the "Highest Rated Local Roofing Contractor in Eugene, OR" and the "Oregon Business Journal Pacesetter Award," the company exemplifies quality roofing services. "We are humbled by our awards and recognition, but it's all about serving the community. This is our ultimate reward," said Carlos Simpson.
Deschutes Roofing's sustainable and innovative solutions for every roofing need in Eugene
Providing a range of services to Eugene's diverse landscape
The Eugene office will offer a full range of services, including residential roofing, commercial roofing and emergency roof repairs. Since Oregon weather is particularly unpredictable, Deschutes Roofing aims to provide timely solutions that stand the test of time.
Carlos Simpson explains: "We can meet many roofing needs, from standard residential projects to custom green roofs. We also offer comprehensive roofing assessments and consultations, positioning ourselves as an educational partner to our clients, not just Just a service provider."
Committed to a community-centered approach
Beyond Business Investment Community
Not content with providing exceptional roofing solutions in Eugene, Deschutes Roofing Company has a strong spirit of giving back to the community. The company is involved in a variety of local outreach programs and plans to expand these programs through its Eugene office.
"We believe that being part of a community means more than just doing business there. We intend to be an active member of the Eugene community and support local events and initiatives that make this a great place to live and work," said Carlos Simpson .
Making roofing solutions in Eugene convenient and affordable
Deschutes Roofing is passionate about providing quality roofing solutions to everyone. Through flexible financing options and comprehensive advisory services, their goal is to remove barriers for residents to protect their homes and businesses.
Carlos Simpson elaborates, "We offer a variety of financing options to fit different budget needs. Our goal is to provide quality roofing solutions to every homeowner and business in Eugene."
Eugene Deschutes The Future of Roofing
Raising the Standard for Eugene Roofing Contractors
"We're not going to rest on our laurels," Carlos Simpson said. "We are constantly looking to innovate and improve. Our Eugene office will serve as a service point and R&D center for sustainable roofing solutions. "A Trusted Roofing Contractor in Eugene and Beyond"
The new Eugene office is more than just an expansion, it's a new milestone. This is Deschutes Roofing's commitment to setting high standards in the industry. "Our new location exemplifies our commitment to excellence, not only as a roofing contractor but as a member of the community," said Carlos Simpson.
About Deschutes Roofing and Insulation Company of Eugene
Deschutes Roofing & Insulation is a family and veteran owned company. They work tirelessly to become one of the best roofing companies in the United States and the highest customer rated residential and commercial roofing company in Central Oregon.
Why choose them over other roofing companies?
Their mission statement says it all:
"We promise to treat every customer like family and their home like it's ours," Carlos said
"We mean business. We are an experienced, family-owned and operated roofing contractor and our processes for all roofing services are simple and meticulous. We back every new roof with a 10-year workmanship warranty. As a GAF Master Elite Roofer, We offer up to a 30-year workmanship warranty and a 50-year non-prorated, fully transferable product warranty with our Golden Pledge roofing systems. We can install most residential roofs in a day! Go to work in the morning and come home to see New Roof! Our customers are our number one priority because without them we couldn't be in business! We specialize in asphalt compositions, metal, flat membranes and other specialty roof installations. We back us up with a 10 Year Workmanship Guarantee work and comes with a non-prorated, transferable manufacturer's warranty of up to 50 years." Carlos continued
Their customers are their number one priority because they can't be in business without them!
Deschutes Roofing is located in Eugene and specializes in asphalt composition, metal, flat membrane and other specialty roof installations.
For media inquiries, please contact:
Deschutes Roofing and Insulation Materials
(541) 246-6860
carlos simpson
Deschutes Roofing and Insulation Materials
+1 5418466860
info@deschutesroofing.com
Visit us on social media:
Facebook
Twitter
LinkedIn
Instagram
other
Content provided by EIN Presswire. Toutiao is not responsible for the content provided or any links related to that content. Toutiao is not responsible for the accuracy, topicality or quality of the content.