Dear Mr. President,
I hope you don't look back as you read this, unsure of when the boys who paid your respects will decide to let you leave the grandeur you've become accustomed to over the years. You may be wondering what's wrong with some of the colleagues you meet at the African Union rally in Addis Ababa or at the numerous African leaders' summits in Washington, London, Moscow or Beijing. How could they not be so smart about playing those boys so they couldn't overthrow them?
Regardless, I know you are surrounded by family and other people who are happy with their lives and may not be able to tell you the truth. I hope they can get this letter into your hands. Your Excellency, I mean well.
You're probably no smarter than your now-overthrown colleague. If you've been following some of the news, nine of your buddies have been overthrown by ungrateful military officers in Africa over the past three years. Some resorted to speaking English for the first time to drum up support in the form of "noise" in order to reverse the coup against them. We all thought they only spoke French.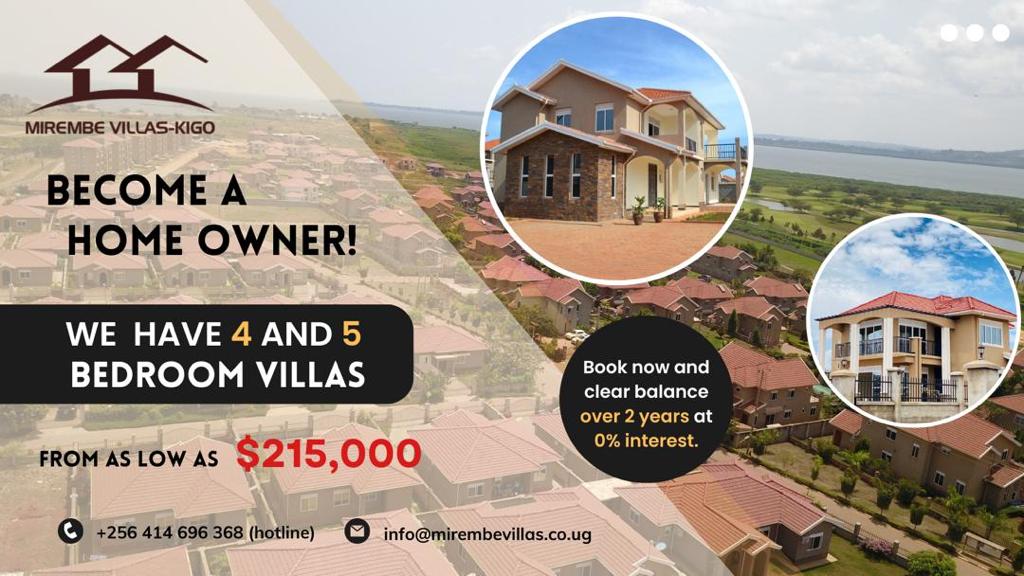 I hope Mr. President, you are practicing some words in another international language, such as French, Chinese or Russian. You know the Wegener brothers only speak Russian and it's possible to extend your term, but not for long.
However, the most effective way to rule is to do certain things right, if you choose to do so. Mr. President, your military boys will only be able to overthrow you when they realize that you are not as loved by the people at large as you claim to be. Despite showing off, when they look into your eyes they see only fear.
They know how vulnerable you are every time you step out of the presidential palace and see the number of cars in the motorcade and the crowds upset that the road was closed for hours before your convoy of 100 bulletproof vehicles rolled by. . They see people attending your rallies looking for Rolexes, not watches and food. They see that your trusted advisor simply doesn't believe you, but they're not just trying to sabotage their own personal fortunes—they have kids in Harvard or Oxford, and they're afraid that telling you the truth will ruin their finances and Leave them in trouble. There is no way to live this life.
So, what do you need to do? Mr. President, make sure every family has enough income to make ends meet. If they enjoy farming, make sure they can make money from it to support themselves. They don't want a handout. They want to work in the garden and make money from their sweat. Most Africans are too proud to beg.
People in urban areas are looking for jobs. The problem you have is that you fly through the private wing of the airport, so you don't see a lot of young people leaving your country to find odd jobs in the Middle East, where the leaders, despite being in power for a long time, don't have the threat of a coup. Most of these young people don't want to go, but have no choice. That's why some people cross the Sahara Desert so they can pile onto rickety boats and cross into Europe. Many of these boats capsized. Instead of solving the employment problem, they saw your followers building mansions the size of shopping malls and even taking away their girlfriends.
Those whose girlfriends were lucky enough to escape the clutches of their relatives suffered painful births in hospitals. Some even died. They have witnessed their parents die because the hospital did not have medicines or qualified health personnel. Yet they hear you fly your children to Europe for the most mundane things, like routine immunizations!
If their children did not die in infancy, they went to schools without teachers or even simple benches. They study on an empty stomach and when they finish their studies, they cannot read or even write their own names. However they now realize that for you and your family you have a personal tutor who will even train you to speak some international languages ​​if you have problems.
Statistics will roll off your tongue in every speech you give. You talk about the minerals their country has, and you claim life is better than it was when you took office decades ago. However, these statistics are not reflected in their pockets.
The roads are full of potholes. There is no reliable and affordable electricity. Running water remains a pipe dream. They don't see a future for their children. They don't care about elections at all. They know you stole them to justify your continued employment. All they want is a better life. No officer will overthrow you if you give them such a life.
Sir, this model applies to countries like Singapore, the UAE and many of the Asian Tigers, which are at the same level as the countries you presided over 60 years ago. Copy and paste that model because you want to rule for life or be inherited by your descendants and no one will cheer for your ouster. In fact, not a single boy in your so-called elite force, the Republican Army, or whatever you call the Guard, dares to overthrow a truly beloved leader.
The author is a communications and visibility consultant. djjuuko@gmail.com
Have a story or opinion from your community to share with us: please email editorial@watchdoguganda.com