Not long ago, a Chinese company made international headlines when its manager required female employees to get their consent to get pregnant! One manager said his department had six female employees, three of whom were pregnant at the same time. He believes his department would be incapacitated if the remaining three were also pregnant.
China may be far away, but the stories of Ugandan women whose careers could be jeopardized by pregnancy are surfacing. Pregnant women may miss out on employment opportunities, or even promotions. There have even been allegations that some employers, upon learning of the marriages of young women, began finding ways to fire them to avoid paying them during maternity leave. For most, a wedding is premised on pregnancy. In Uganda, employed women are entitled to three months of mandatory maternity leave.
It was felt that this was not enough and should therefore be postponed to six months. An official of the Ministry of Health believes that breastfeeding or the lack of breastfeeding is one of the reasons for the high infant mortality rate in Uganda. She believes breastfeeding rates have fallen from 66% to 63%, and that increased maternity leave could reduce infant mortality by 13%.
This is a very interesting argument, but the media that reported the official's speech did not disclose how many women in formal employment in Uganda took maternity leave while pregnant. According to the Uganda Bureau of Statistics, 3 out of every 5 unemployed people in Uganda are women, 70% of whom are in urban areas.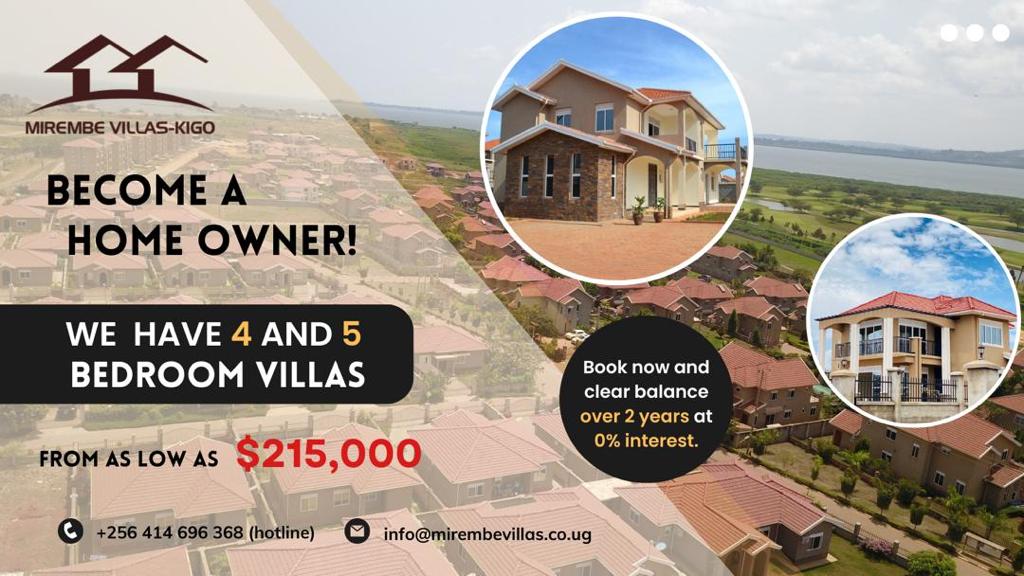 Even extending mandatory maternity leave to six months, who benefit from it, would rarely have a significant impact on reducing infant mortality, as most women are either unemployed or informally employed.
For most Ugandan women, maternity leave is a foreign concept because even though they have just given birth, they still need to do certain things. At home, they have to cook, fetch water, and collect firewood while looking after the house. Sometimes relatives can support, but not for three months. We can argue about the role of our husbands during times like these, or we can choose to face reality.
When you visit markets, gardens and all the places where most Ugandan women work, you see them with their children because for most people in this country, "If you don't work, you don't have food." For these people, no one will give them paid time off. For most Ugandan women, maternity leave means going to bed hungry. The policy applies only to privileged, formally employed women who belong to a minority group.
If six-month maternity leave is the solution to reducing infant mortality, then a deliberate effort should be made to get most Ugandans into formal employment. This requires strategic steps to grow microenterprises and get women to work in businesses large enough to pay workers for six months during maternity leave.
In rural areas, steps must also be taken, such as ensuring households have running water and reliable and affordable electricity or gas for cooking, so women can focus on caring for their children rather than walking miles to fetch water or firewood. It also means having workers help grow their food while they take care of the babies. Of course there are also men involved.
Many women, especially in rural areas, have lost children because they cannot afford the transportation costs to nearby health facilities for prenatal care or child immunizations. In hospitals, babies die for lack of medicines or sanitation staff.
Teenage girls are giving birth to babies they can't care for, and these issues are more pressing than increasing maternity leave.
In formal organizations, HR managers always worry about whether a woman on maternity leave will become pregnant and unable to return to the office, because it is so common. This is a situation that organizations are grappling with, given the high fertility rate among women in Uganda. In two years, you'll find someone taking maternity leave twice.
But for most women in formal jobs, a six-month sabbatical in a country like Uganda would deprive them of the right to top jobs. In addition, having children limits women's social opportunities. After get off work, while the men head to the golf club or social gatherings that offer opportunities, the women rush home to be with their children. Babies are often sick, so they find more time to spend with them. When they're not sick, they help the kids with homework and other things. Men can fill these roles too, but it takes time for most to do so. Uganda remains a polygamous country and pretends not to, limiting male participation in the lives of each child.
Instead of pushing for a six-month extension to maternity leave, we should be thinking about how to ensure that existing laws are enforced by all organisations. Providing facilities in the workplace for mothers to bring their babies in, or even a simple area for women to extract breast milk and store it in a refrigerator during working hours, can make a difference.
The author is a communications and visibility consultant. djjuuko@gmail.com
Have a story or opinion from your community to share with us: please email editorial@watchdoguganda.com