The kids and I and some other family members drove to Masaka over the weekend to pay our respects to some of our relatives. The kids must have been up all night looking forward to the trip.
They woke up early and started knocking on my door well before the scheduled departure time. They can't wait for the trip to start. During the journey of just over an hour, we stopped for breakfast at a famous cafe in the middle of nowhere. It is the private investment of regional council members and is growing in popularity. They try to create a welcoming environment where you can easily stop and eat at a decent place. I must add that this is a decent place with clean and functional toilets.
On our way back from Lucaya, the children noticed many white flags in the swamp and asked what they were for. The white flags act like scarecrows to keep birds away from Ruweila's rice fields. We had to stop and explain to them that the rice is not grown in supermarkets!
That's when my sister said we needed to stop at the equator so the kids could see it. We had planned to stop at the cafe again for breakfast and a cup of coffee, but we changed our plans. The equator might be more exciting. They could learn a thing or two.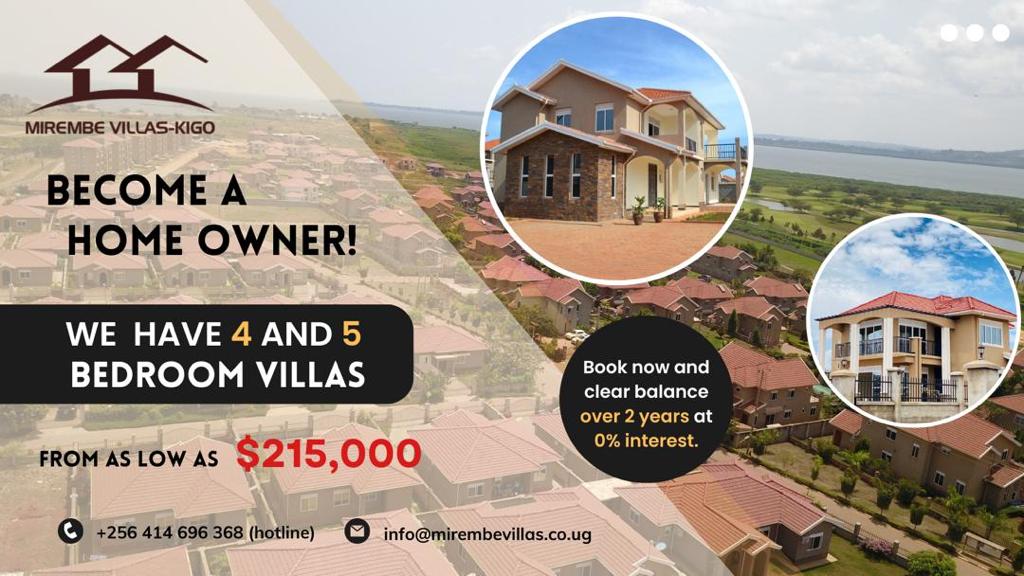 The equator should be a major tourist attraction since it passes through only 13 countries in the world. But the one in Uganda was so unremarkable that we passed it in the morning without noticing it. There are some oval concrete blocks on either side of the road that most people can pass without noticing.
A field of makeshift restaurants and antique shops has been built along the road. They were as inconspicuous as they came. Some youngsters try to wave and stop any vehicle they suspect to be carrying tourists so they can earn a commission explaining how water in a funnel swirls differently depending on which hemisphere it's in. And how it doesn't rotate at all when it's on the equator line.
A young man we met as a tour guide explained it all to us and he gave us a certificate that we had reached the equator and that we could show it somewhere (it was an amateur design to put in anyone's office or home). He was polite, engaging, and seemed to know his stuff.
If marketed well, the Equator can become serious tourism, but the starting point should be to redesign the area so that tour guides don't have to wave to vehicles suspected of being tourists to stop. The area is built in such a way that anyone driving on that road will be wowed and asked to stop. If individual MPs can build a decent restaurant about 3km from the equator, what about the Ugandan government?
Uganda Tourism (or whoever is in charge) or its parent department does not need to borrow money from the World Bank to do this. The first point should be to find a good architect to work with the Uganda National Roads Authority (UNRA) team to change the road design in the area to make it attractive and people can stop without human prompting. People on the roadside.
The design will also ensure the safety of pedestrians crossing the road. As we parked on the left equator from Masaka, we were unable to take pictures on the same side due to the orientation of the sun at the time. So we have to cross the road to the right. But traffic is high, and the Masaka-Kampala road is one of Uganda's busiest highways. It took us a while to cross the road and a kind driver saw us and the kids, stopped and motioned for other vehicles to do the same. Even so, we're not sure we'll be picked up by boda bodas speeding from every direction.
Appropriate restaurants with restroom facilities should be constructed and equipped and trained to receive tourists. The nearby area can be turned into an attraction where visitors can learn about coffee and matok cultivation, bark cloth making, brewing local beer and more. I think one of the Ugandan martyrs was also from a nearby village. These can be packaged and sold to tourists.
A proper hotel could be built so tourists can spend the night here instead of just stopping to buy a kitenge (sold anywhere in Africa) and drink instant imported coffee before viewing (in a place where the best coffee in the world is grown country) demonstration of water spinning in different ways and then disappearing. Tourism in Uganda must go beyond wildlife to capitalize on attractions such as the equator to make a big push into this multibillion-dollar market.
The author is a communications and visibility consultant. djjuuko@gmail.com
Have a story or opinion from your community to share with us: please email editorial@watchdoguganda.com