room temperature. Dear.Speaker Anita Below strongly calls for accountability, instructing the Office of the Prime Minister (OPM) to account for the £1.9 billion allocated to "coffee consumption"
During the plenary session on September 7, Among asserted, "We want to know who paid the money and who benefited from it. We need the money and those who benefited from it must be held accountable."
Calls for an inquiry stem from a shocking report by the Public Accounts Committee (central government) that raised red flags for the Auditor-General over the 2021/2022 financial year.
The report revealed an entrenched network of corruption and financial mismanagement across 15 government ministries, departments and agencies (MDAs).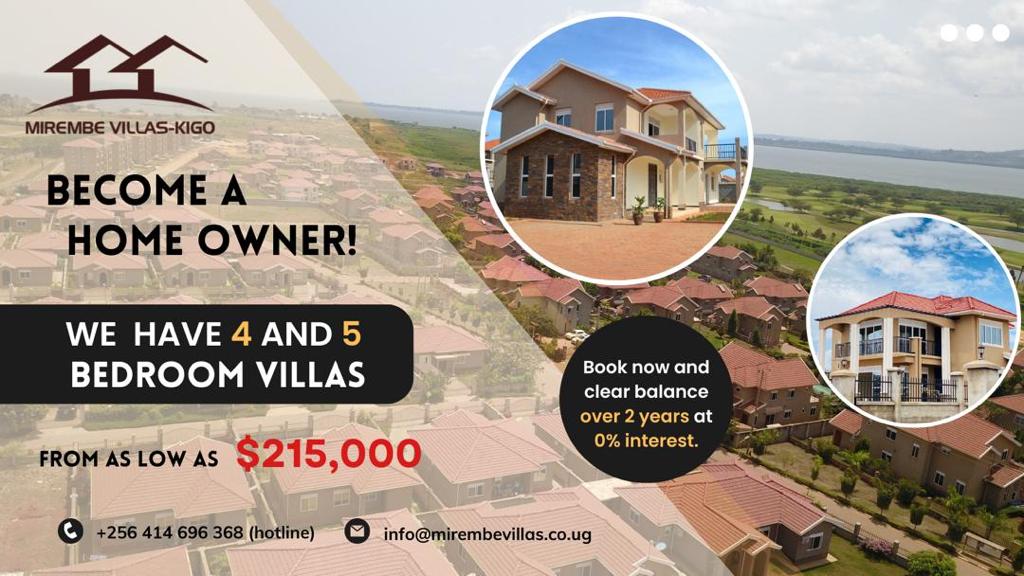 Chairman of the committee, Hon. Medard Lubega Sseggona (Busiro East) disclosed that as part of the NUSAF-III programme, OPM entered into a two-year partnership with M/S Inspire Africa Uganda Limited for capacity building.
The program, which lasted from May 16, 2017 to May 15, 2019, has been extended to March 31, 2021, with up to 9.66 billion UGX allocated for Inspiring Africa.
"The committee takes issue with £9.66 billion being invested in an ill-thought-out project, of which £1.9 billion is spent on coffee consumption," the report reads.
Dear. Segona denounced the spending to teach coffee consumption as meaningless spending. He further lamented that Arua, Mbale, Lira and Tororo had no functioning coffee shops except one in Gulu.
Investigations revealed that the allocation of UGX 9.66 billion for teaching coffee consumption to Ugandans under the purview of OPM was grossly mismanaged and failed to produce visible results.
When the Criminal Investigation Team visited Malaba, they found that the coffee shop had closed due to Inspire Africa's failure to recruit trained youths. In Arua, only two people know about the coffee teaching program.
In light of these shocking revelations, Congress is insisting that the Inspector General to the Government (IGG) conduct a comprehensive, independent investigation into the OPM officials responsible for establishing these teaching centers. Those found responsible for mismanagement of taxpayer funds will face legal consequences.
Parliament also urgently ordered the recovery of the misused funds within a strict six-month deadline. Sseggona stressed that "if problems are found, the accounting officer and project director of the NUSAF-III project should be prosecuted for any loss of funds. A recovery mechanism should be put in place within six months of the adoption of this report."
Dear. Betty Aol Ocan (FDC, Gulu City) revealed that although the Gulu Coffee Shop was once open, it was closed due to Inspire Africa's failure to pay rent. "It was originally a youth project but it ran for almost three years," she lamented.
Dear. Yusuf Mutembuli (NRM, Bunyole East) narrated his experience at the Inspire Africa coffee shop in Mbale, expressing his dissatisfaction that it failed to fulfill the intended purpose of "coffee consumption".
"No one came and told me how to drink coffee when I was there," he said. "If they're paying money to teach people how to drink coffee, I'm not benefiting from that."
Leader of the Opposition, the hon. Matthias Mpuuga has urged the House of Representatives to exercise stricter vigilance in monitoring social empowerment programmes.
"This is an invitation to the House that whenever a project like this seeks funding here, we should carefully examine how ordinary people will benefit," he stressed.
The revelation adds to a series of scandals involving OPM that cast a shadow over its integrity.
Recent controversies, including the ironbark and goat saga against Karamoja locals, have been marred by accusations of preferential treatment by government officials, raising public questions about the stewardship of taxpayer funds.
Do you have a story or opinion from your community to share with us: please email editorial@watchdoguganda.com