Recruiting for Good generates revenue to make a positive impact; and has a reputation for creating meaningful experiences www.CelebratingDining.com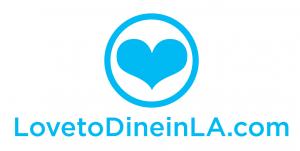 Talent Acquisition Agency Recruiting for Good generates revenue to make a positive impact; and has a reputation for creating meaningful experiences www.LovetoDineinLA.com
Talent recruitment agency Recruiting for Good helps companies find talented professionals and generate revenue to make a positive impact www.RecruitingforGood.com
Talent recruitment agency Recruiting for Good generates positive results and has a strong reputation for hosting meaningful celebrations for adults and children alike.
Explore new restaurants with like-minded professionals who share your values; and party for good! "
—Carlos Cymerman, Founder, Sweet, Recruiting for Good
SANTA MONICA, CA, USA, September 3, 2023 /EINPresswire.com/ — Recruiting for Good is a values-driven talent acquisition agency that helps Los Angeles companies find talented professionals and generate revenue to make a positive impact.
Recruiting for Good has built a reputation for creating meaningful experiences for adults and children.
Beginning in October 2023, Recruiting for Good will sponsor intimate dinners for talented professionals who enjoy dining in Los Angeles; and making a positive impact at work, at home, and in the community.
According to Carlos Cymerman, founder of Recruiting for Good, "I created 'Celebrate Dining' to meet like-minded professionals, discover new restaurants and learn new things."
about
Recruiting for Good, a talent agency, has been providing thoughtful employment solutions since 1998, helping businesses find and hire the professionals they love; Accounting/Finance, Engineering, IT, Marketing and Operations. Recruiting for Good generates revenue to make a positive impact; good for you + the community too. To learn more, visit: www.RecruitingforGood.com
Love to Dine in LA, Recruiting for Good is dedicated to creating meaningful dining experiences for talented professionals who are making a positive impact at work, at home and in their communities. To learn more, visit www.LovetoDineinLA.com
Since March 2020, Recruiting for Good has been funding and operating "The Sweetest Gigs" for America's gifted children. We teach kids sweet skills, winning habits and positive values. Kids who get sweet gigs; learn to make money and love what they do. Our sweet gigs are perfectly designed for 5th graders to do chores, do homework and make "Mom and Dad Proud". Sweet gigs are a treat for good kids! To learn more, visit www.TheSweetestGigs.com
"The Sweetest Gigs is the only meaningful development and training job program in The World designed for America's brightest kids; preparing them for the jobs of tomorrow."
In Spring 2024, we invite more girls…

"Girls Design Tomorrow" is our sweet and meaningful mentoring program created by Recruiting for Good founder Carlos Cymerman. Our 12-month program is designed for talented young people who want to achieve something extraordinary in their lives. www.GirlsDesignTomorrow.com The future is now!
Carlos Seymourman
Recruitment for public welfare
email us here
Visit us on social media:
Facebook
Twitter
LinkedIn
Instagram
Content provided by EIN Presswire. Jinri Toutiao is not responsible for the content provided or any link related to the content. Toutiao is not responsible for the correctness, topicality or quality of the content.