Bashir Musaazi's mother, Nakachwa Elizabeth Beverly, dreamed of saving every child on the streets and transforming them into better, more responsible citizen.
However, Nakachiwa did not live to see her dream come true, but as the saying goes, when you give birth to a child, you write a letter to the next generation. Although Naka Chiwa has passed away, Musazi, in her only letter to this generation, took over the responsibility of fulfilling her mother's dream through the African Children's Hearts Uganda Foundation.
"As an only child, I took over the foundation after the death of my mother who founded it. I grew up among the disadvantaged children she rescued from the streets, raised them and educated them in a good environment, and I think I was most To take on this responsibility. We went through a very difficult time after her death, but I had to preserve the legacy," Mousazi said.
As Mahatma Gandhi said, "Be the change you wish to see in the world" and Mousazi himself was a true change-maker in his community, not only rescuing children from the streets but also impacting the community.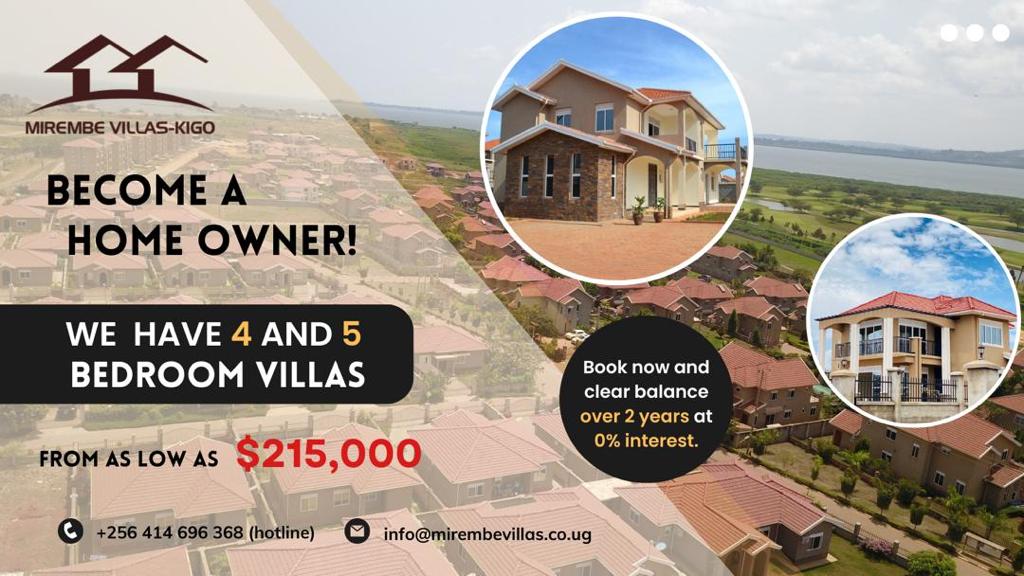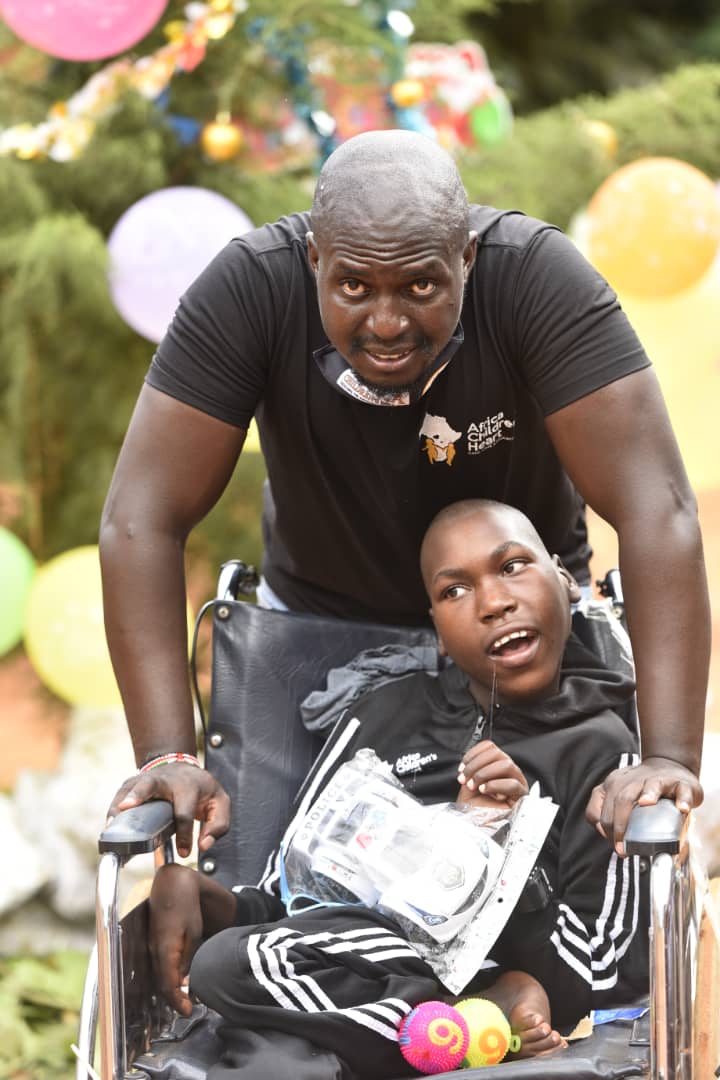 Since no one was impoverished by the donation, Mousazi's generosity and benevolent heart compelled the community to provide an acre of land to his foundation, allowing him to carry out different projects.
"On the land provided to us by the community, we managed to build a building for the children to sleep in. We are considering housing at least 90 children and decided to do this because the house we rent for them is small and too old The building is almost complete, only the doors, windows and plastering are left," Mousazi said.
Hearts for Children Uganda not only built shelters for homeless children, but also helped the village improve rural water sanitation by distributing water throughout the village, solving one of the village's biggest challenges.
"After our initiative, at least most households now have clean pumped water. We hope that by the end of this year, all households will have access to it."
However, Bashir Mousazi did not take credit for these initiatives. These projects were made possible because of the investment of many people, including Doc, Sherry, Chris Richard and his wife Marlin, and Mrs. Ruth and her husband, who all provided some of the funds to complete both projects.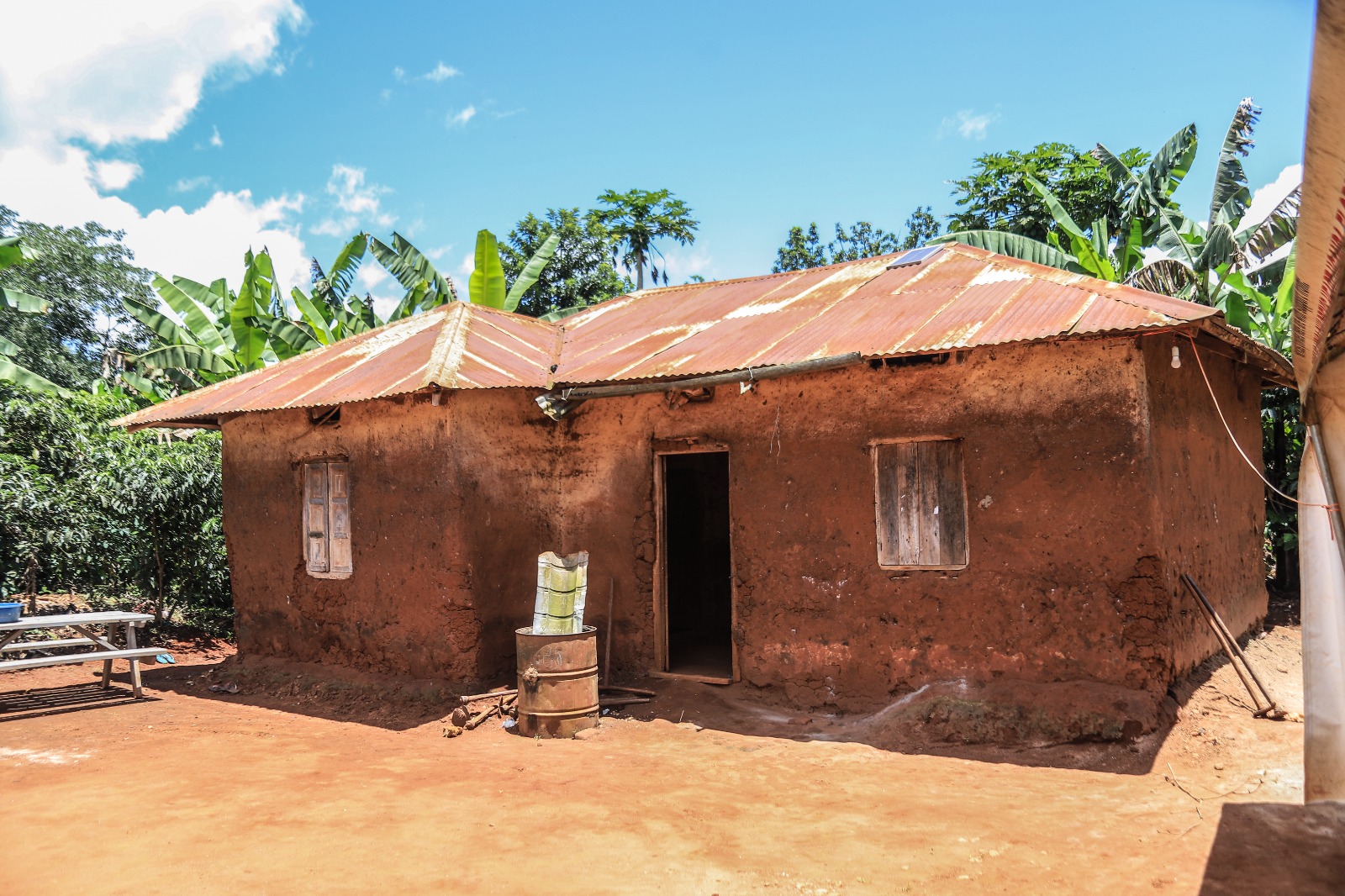 "We expected the building project to cost $30,000, which was very expensive. In terms of downsizing, we decided to compromise. The kids offered to dig sand, lay bricks, and they also laid the foundation of the building, while other volunteers helped us build the foundation. It was cheaper to build it, which brought the cost down, and we figured the project would cost a total of $20,000," he estimated.
He added that Uncle Doc and his wife, Ms. Mandy Figarola, his other mother, Mrs. Sherry, Richard and his wife, Melanie, the fourth generation of the restaurant family in 1905, Mrs. Ruth and her husband, Dr. Gilbert, and many others took the lead. built this restaurant. New Orphanage.
Regarding the water project initiative, Mousazi said the partners invested $3,000 and the rest, including water pumps and solar panels, were purchased by the community, and so far he said the water project is worth $15,000.
Residents speak freely about the project
Charles Kai of LC1 Sango A. expressed his gratitude and said that they are very grateful to Musaazi, the coordinator of the organization, for providing their community with the opportunity to focus on children's affairs.
"We are grateful for the water supply and we hope you will also help us build at least a clinic or hospital that will help our community. We have small clinics and lack of medicines and the nearby hospital is 7 to 10 kilometers away, so if they can We will be forever grateful for building us a hospital and his foundation has really developed this village."
Harriet Namuyomba, a resident of Sango village, also thanked Mousazi for his selfless help to the community.
"When the foundation first came to our village, we were skeptical. We saw them bringing children whose whereabouts we didn't know. We asked a lot of questions because we thought these children would spoil our children, But then we realized we were wrong because they had good intentions. After renting a specific place for a few years we decided to give them a piece of land for their project and I'm glad they built a bigger house to Accommodate them."
Sango Village Secretary Musoke William also said; "I am happy for the African Children's Heart Foundation in Uganda, which is led by Uncle Bashir and provides food, education, welfare and health assistance to children. We are very grateful to him and foundation because they help us with water distribution, which has been our biggest problem."
He understood that in the past, residents often traveled long distances to get water from wells, which also led to children being kidnapped and sacrificed. But now, with help from the foundation, residents can get free tap water. The foundation helps their children obtain sponsors and academic materials.
challenge
Musazi said despite having water and a new building, Hearts for African Children in Uganda still faces challenges in providing sanitation facilities and sanitary napkins to girls. They are now looking for a company or someone who can distribute at least three times a week.
"If we attract more investors, we will encourage them to build us a hospital. In the new building, I have divided a room that the children will use for carpentry, sewing and other vocational work."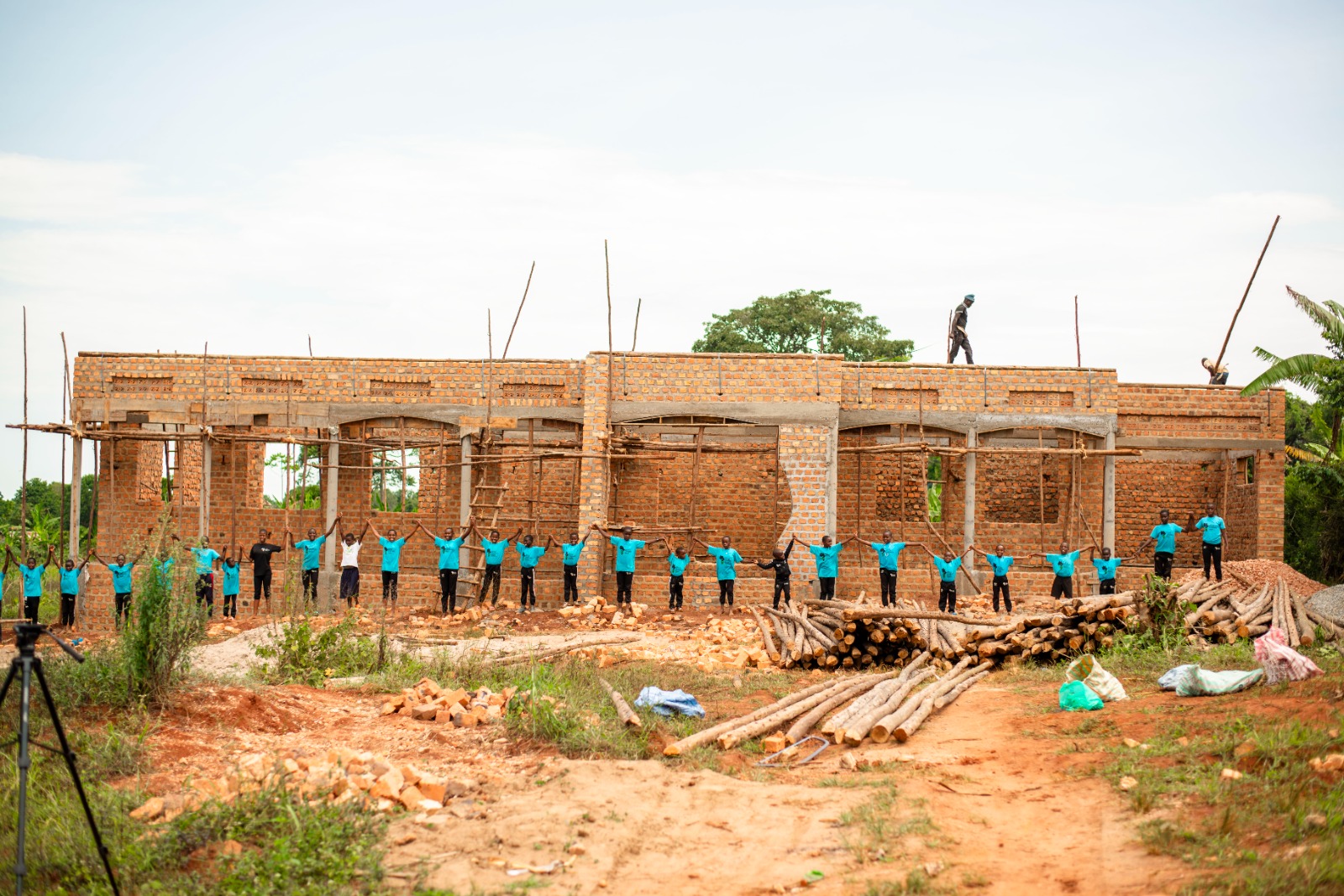 At the same time, the orphanage helps disadvantaged children, especially street children. "We rescue and rehabilitate street children. Vulnerable groups include the blind, those who have been raped, those with disabilities and those living with HIV."
Bashir Musaazi is a teacher and co-principal of the Royal College School in Buloba and the founder of the African Children's Heart Organization in Uganda, which cares for disadvantaged children in Mpigi Buwama Sango LC1. He has been running the foundation for more than a decade after taking it over from his mother.
Have a story or opinion from your community to share with us: please email editorial@watchdoguganda.com