It has been more than 40 years since the first case of AIDS was diagnosed in Uganda in 1982. The country's HIV/AIDS prevalence rate has reversed from the national average of 18% in the early 1990s to the current 5.2%, earning global recognition. Over time, the number of new infections also decreased from 120,000 in 2010 to 52,000 in 2022, while the number of AIDS-related deaths decreased from 56,000 to 17,000 in 2022. This success is due to a coordinated multi-sector response and tireless and diligent efforts. A visionary effort led by President Yoweri Kaguta Museveni.
This is despite the fact that there are other challenges that must be addressed simultaneously, such as the elimination of six deadly diseases, the Lord's Resistance Army and the La Quina war in the north and east, the ADF in the west, and the investment of significant resources to integrate and expand the national economy, taking advantage of These results, however, were achieved. Democratize and expand governance structures while combating "unknown factors" such as Covid-19, which is one of the biggest threats to the gains made in recent years in the fight against HIV/AIDS.
In 2017, President Museveni launched the Presidential Fast Track Initiative to End AIDS by 2030 to help accelerate progress towards UNAIDS' 90-90-90 targets by 2020, which have now been upgraded to 95 by 2025. -95-95. Recent data review by the Uganda AIDS Commission (UAC) showed that HIV testing rates in the general population have increased significantly over the past three years, from 37% to 76.1% among men and from 48% to 83.5% among women. National goals for antiretroviral therapy (ART) initiation among HIV-positive clients (95%) and viral load suppression among HIV-positive pregnant women (95%) have been achieved.
Regarding effective institutions for coordinating HIV and AIDS issues; 80% of districts have functional District AIDS Committees (DACs); 91% of districts have effective networks of people living with HIV and 92% of self-coordinating entities (SCEs) have effective HIV and AIDS committee, 72% of departments are mainstreaming HIV and AIDS.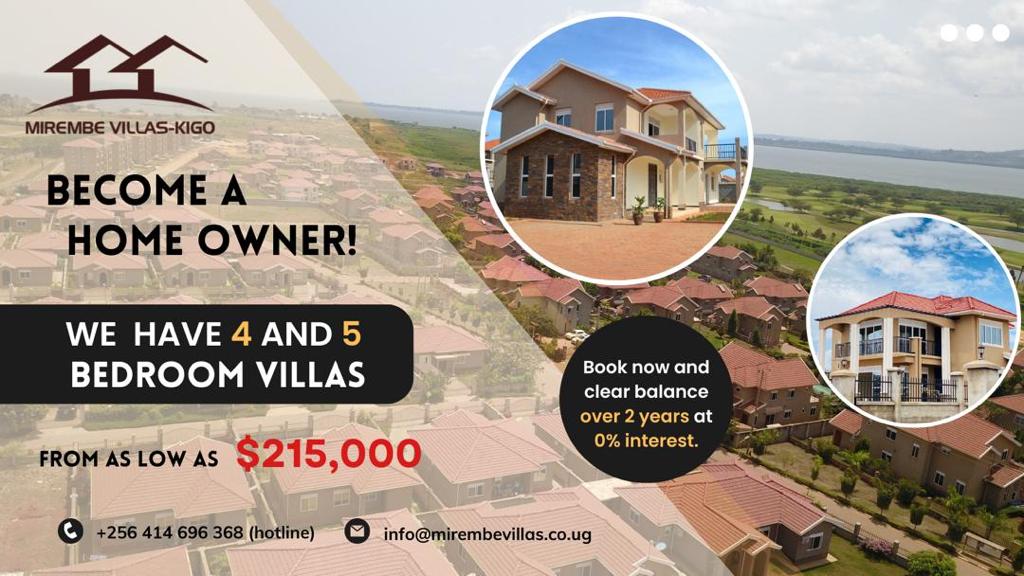 Last Tuesday, I had the pleasure of hosting the Executive Director of UNAIDS, the Hon. Winnie Byanyima, in my office. I am surprised and honored to be recognized by the Joint United Nations Program on HIV/AIDS for my modest contribution to the fight against HIV/AIDS in Uganda and for the outstanding work done by the President. Ms Byanyima commended President Museveni for his commitment, openness and unwavering leadership in the fight against HIV and AIDS in Uganda and for his continued leadership of the national response. Citing the President's personal presence at all recent World AIDS Day commemorations, she called on regional and national leaders to carefully track HIV and AIDS issues and raise awareness of the high HIV infection rates and low antiretroviral treatment coverage in various regions. Questions challenge them. She also commended the leadership for proactively addressing the possible unintended negative consequences of the Anti-Homosexuality Act 2023 by ensuring access to services and continuity for all Ugandans, especially vulnerable groups.
The Executive Director of UNAIDS called on me to advocate for the use of national ID cards to uniquely identify who is receiving antiretroviral medicines to address any leakage issues and improve ordering and comprehensive access to care.
She pledged the support of UNAIDS and other partners to Uganda to ensure that discussions on sustainability and other efforts to combat HIV/AIDS remain on track to eliminate AIDS as a public health threat by 2030.
By virtue of my position as Minister in the Presidency, I am the director of UAC and UAC is one of my to-do items. During my tenure, I also served as an inspector for the Township Development Committee, Rural Credit Cooperatives and their deputies. Thanks to the strategic guidance of His Excellency the President, I am very interested in moving my team to achieve the goal of eradicating this scourge as per the set timelines. I issue regular notifications to the Regional Development Committees to update my office on the activities they are undertaking in their respective areas in line with the objectives. These activities include stakeholder meetings in various regions and cities, as well as advocacy and community outreach activities that involve radio spots and media attention.
My office also provides them with structured messages to use in their radio and television programs to communicate and deliver their messages effectively.
In addition, we have recently directed regional development committees to provide a database of organizations involved in the fight against HIV/AIDS in order to strengthen our coordination and, where possible, achieve this goal more quickly. Leaders at all levels should do their part to raise awareness and publicity about HIV. Parliament should support funding for HIV interventions to ensure we achieve the Presidential Fast Track Initiative to end AIDS in Uganda by 2030.
I am grateful to all our local and international partners who are with us in this fight and who have been devoting resources to providing critical care to our people. If we can eradicate this deadly disease, our people will be healthy and can work towards prosperity and overall development. We can then put more resources into production as part of the Ugandan government's larger transformation agenda that leaves no one behind.
The author is Minister in the Presidential Office
Have a story or opinion from your community to share with us: please email editorial@watchdoguganda.com