After Robert Kyagulanyi aka Bobi Wine's "infamous" Luweero speech, many Ugandans are taking a step back and reflecting on themselves What happened to the country. They want to know whether the country of Uganda and its resources belong to the people who live on its land.
Of course, we have heard many times Hon. Semujju Nganda and Luttamaguzi explain in detail the theft and tribal isolation perpetrated by Museveni and his "people" on Ugandans.
Whether we agree or disagree with the statement, tribalism, racism, segregation, anti-Semitism, harassment, profiling, put-downs, and more, are all part and parcel of life. From a broader perspective, this is what God wants the world to be.
Let's focus on tribalism, which simply means "having a strong sense of loyalty to one's tribe."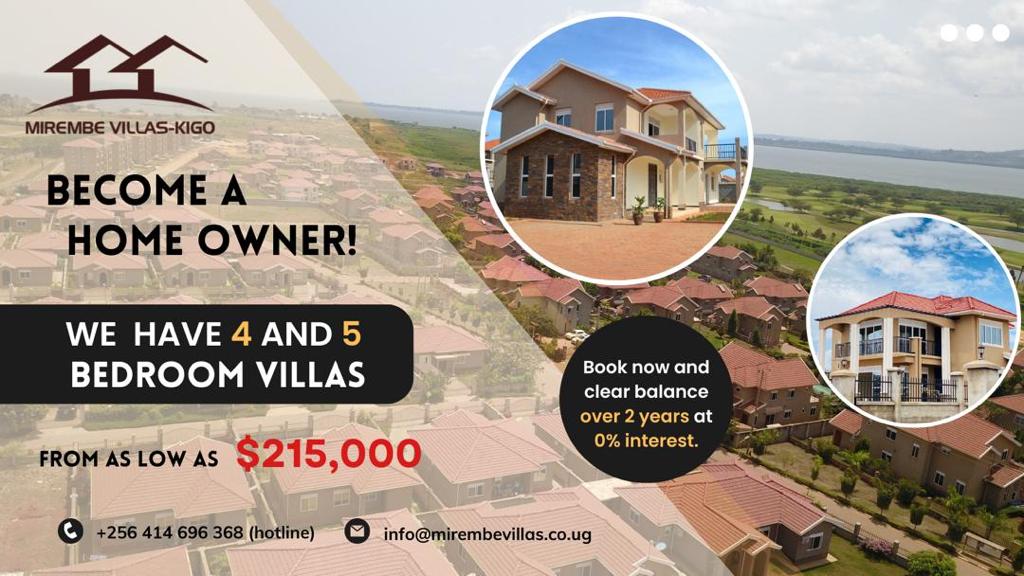 So the following are not tribalism, but tribal consciousness:
– Watching the TV news and you want to turn it off because the people who murder babies are from your religion or tribe
– Be appointed as a company owner and recruit former classmates or family members
– Surround yourself with people who actually look, act like, and act in the same native language as you
– You tend to buy from vendors who speak your language or only ride in bodabodas driven by your tribe mates
– You were involved in a fatal traffic accident and your mind races to the names of those who were injured or killed
– Your preferred partner (lover) is someone who speaks your language; shares the same social norms and taboos, and indeed likes the same cuisine.
With these simple examples you can now determine whether President Museveni is a tribalist. You can also make a conscious decision to blame or not blame Bobi Wine when he delivers a speech filled with tribal anecdotes.
Before social critic Frank Gashumba scares us into even abandoning our cultural values, we must differentiate between Rwanda and Uganda: Ugandans are essentially non-tribalistic and very hospitable. Therefore, Mr. Gasuba, we will never snap each other's necks out of racial rivalry or jealousy. No sir!
As for President Museveni being a tribalist, I absolutely disagree. My personal opinion is that Museveni understands better than anyone in Uganda what it means to be discriminated against because of tribe. To this day, he is still trying to convince Ugandans that he is neither Rwandan nor Rwandan.
In principle, I completely agree that President Museveni likes to surround himself with people like him. Friends, this is not a crime.
This is why the European Union (EU) will allow more Ukrainian refugees (their kind) than suffering Africans or even Arabs. In fact, they allow more Arabs than Africans because the former have lighter skin shedding!
And this is not a crime.
In any case, it is not surprising that President Museveni is surrounded by Banyakitala. It's not even a crime because you and I would do the same thing if given the chance.
Alas! A quick inventory at NUP headquarters reveals that there are a disproportionate number of Baganda, Bobby's tribe. It's a microcosm of his state capitol. This would not constitute a crime.
In "Sowing the Mustard Seed," President Museveni complains that President Godfrey Binaisa's state house is packed with his fellow tribesmen. He wrote, "The state capitol in Binaisa is like his home in the village!"
In the same book, he talks about Professor Youssef Luhr "running the government on a tribal basis…undermining the contributions of other tribes…"
Of course, these remarks are only political and contain no other ingredients. If you were to visit President Museveni's State House today, you would not be fooled into thinking you were somewhere in Ibanda or Nyabshaozi. The people in this place are tall, light-skinned people who don't even know that there was a bush war in a place called the Luwero Triangle.
It is no secret that most government jobs and even scholarships go to people who speak President Museveni's language. In fact, promotion hiring in security organizations follows a similar pattern.
Still, I don't see Museveni's tribal exclusivism showing up in his character. He simply loved his fellow humans.
It literally runs in the family.
His brother, General Salim Saleh, lives in a simple house in Kapikaluwero but donates millions of dollars to Ugandans every day. Salim Saleh did teach Museveni a political life lesson: distribution is better than the constitution!
If given the opportunity, I would also appoint my wife, mother, children, brothers, cousins ​​and their friends to work with me. Apparently, religions are very clear about family inclusion and eating with their own people.
Why did Bobi Wine, Rebecca Kadaga and even Norbert Mao deny employment to their own people after gaining state power? Will President Oboi Amriat come to my village of Kyotera to find me and invite me to be the Governor of the Bank of Uganda?
That's why we need to rotate chairs so that all tribes have a chance to eat at the table.
Today, many Banyakitala eat more than their fair share of the national cake, as the Nubians (Alur, Kakwa, Lugbara, etc.) Era ate the same thing.
President Milton Obote seeks to be an all-inclusive leader, surrounded by Paul Muwanga, Chris Rwakasisi, Tito Okello, Una Kanimozhi, Luwu Liza Kilunda, Philemon Matek and others, none of whom were his tribe mates, he was kicked out not once but twice. poor guy! He forgot that his people now have their children employed as security guards and their wives hawking "njugu-roasted peanuts" and mangoes on the city streets.
In South Africa, as the struggle was largely fought by the Xhosa, Nelson Mandela, Govan Mbeki, Walter Sisulu, Thabo Mbeki, Lindiwe Sisulu, Fikile Mbalula and Oliver Tambo were among those mentioned. In Namibia, the mostly Ovambo fighters of Sam Nujoma's liberation army and political organization SWAPO now truly own the country.
In Tanzania, most military commanders are from the Kuria tribe, and in Kenya they are Kambas. It's not tribalism, it's working with people who understand the inner workings of the country at that particular moment.
So if Bobi Wine gains power and he abandons his people – the Baganda and the slum Yuti – he will have himself to blame.
President Museveni should not be afraid of people accusing him of being a tribal leader. If he had listened to someone so short-sighted, he wouldn't have gone into the jungle with 27 guns!
Adam Kamulegeya (formerly Kadogo)
adamkam2003@gmail.com
0779104336
Have a story or opinion from your community to share with us: please email editorial@watchdoguganda.com