A few days ago, I raised the point that President Museveni cannot be classified as a tribalist or a supporter of sectarianism. I told you Museveni is just overly passionate about his "people" or Banyakitala if you prefer but he is not a tribalist per se.
Common sense tells us that you cannot be blamed for loving your own people. Even revealed religions are based on the same teachings. Love your family, your fellow humans, and your neighbors.
Therefore, President Museveni, being a quintessential African, cannot and will never shy away from wanting to surround himself with people who are like him, indeed people with whom he feels comfortable. Have you noticed that President Museveni has given great attention and financial help to freedom fighters including Idi Amin and Joseph Kony and their children?
Don't get me wrong. There was no part of my speech that suggested the president was only working with his tribal mates. The available evidence does not logically support this. I also don't think tribalism and sectarianism are good.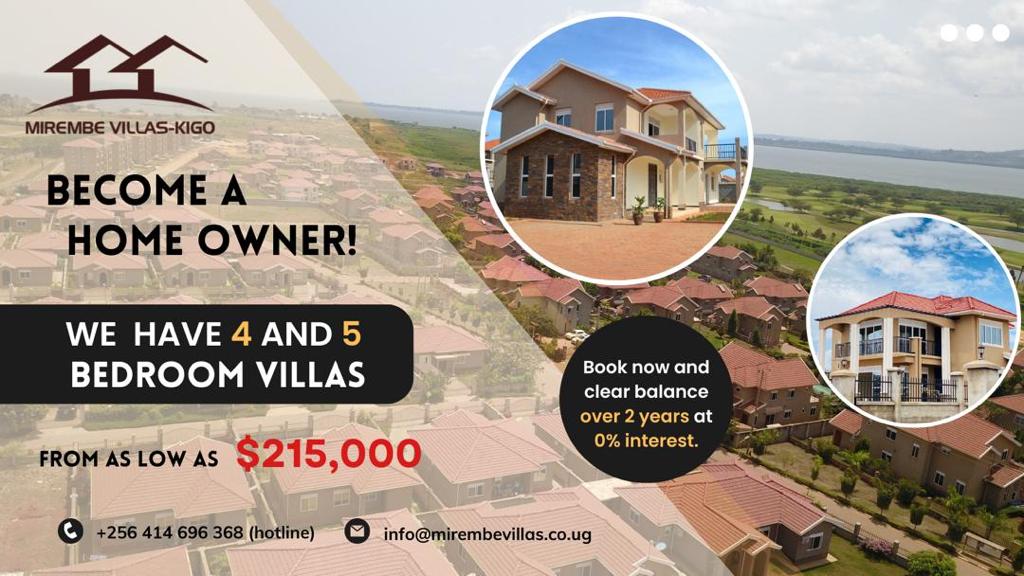 Absolutely not. The point is: we all have to take care of our own because no one else is going to do it for us. Jesus Christ said many times that He came for the children of Israel. Prophet Musa (Moses) was commanded by God to move his people from slavery in Egypt to the Promised Land. Now a relevant question is: Whose people are the Egyptians? Anyway, even God has "ebyaana – useless children" and "abaana – preferred children!"
In the first part of this post, I told you that if given the opportunity to be in power or in a position of authority, I would not hesitate to hire my people, including my wife, children, and my mother!
I secretly suggested to the Hon. Robert Kyagulanyi aka Bobi Wine might mind that instead of lamenting being isolated, he should be ready to be close to his "people" once he gains power. Once they ignore this simple fact, they blame themselves.
This is the problem with us Baganda, always lecturing others and not doing what we love to teach others.
We, the Baganda, are naturally jealous of each other, which is why we are "twewunya-surprised" when others approach our own kind. We are a divided people, unable to unite behind a cause we ourselves lead. But we will welcome others, just as we did the Banyarwandas who took over our land over time because we fell in love with the beauty of their daughters.
My people have a saying: "Abarya tebogela – he who eats cannot speak!"
There are many hidden messages in this sentence, but three will suffice:
1-You may be a person who eats poorly and spits out food when talking
2- If you are not careful when eating, it is easy to "choke on food".
The third is the true meaning and clearly describes who we are: "Don't talk while eating, lest you attract or invite unwanted visitors!"
Folks, the above information will be the basis for the second part of our discussion.
Why the Baganda are their own victims
Jungle War:
In 1981, when Yoweri Museveni and his famous 27 fighters (actually guns) burst into the bush to fight against Milton Obote's UPC ) government, a team led by Dr. Andrew Luttakome Kayiira, a Muganda man, had left weeks earlier.
It is worth remembering that after Idi Amin was overthrown with military support from Tanzania, two Baganda men – Professor Yusuf Kirunde Lule and Godfrey Lukongua·​​ Binaissa – was granted state power. Professor Lule only lasted 68 days in power, while Binaisa ruled from June 1979 to May 1980.
We don't want to delve too deeply into how they lost power, but simple analysis tells us that these two men did not have enough Baganda to support them, especially Paul Muwanga who held more power at the time.
During the liberation struggle from 1981 to 1986, Kaila's UFM (Uganda Federal Federation) was mainly composed of Baganda, but even though it was based in Buganda, its numbers failed to meet the requirements.
Alas! The Baganda decided to support Yoweri Museveni and the Kaila people even went around warning the Wanaki not to support him because he was a Munyawanda.
The same happened with FEDEMU, a breakaway group from UFM led by George Nkwanga, Fred "Mpiso" Kiberu and Kasirye Ggwanga. It fought in Buganda but failed to win the support of the Buganda people.
King (KY) and UPC only:
KY and the UPC were pre-independence political parties, the former composed of Baganda loyalists and the latter a nationalist group led by Milton Obote.
There is also a more powerful group of Baganda Catholics called the DP (Democratic Party), led by the flamboyant Benedicto Kiwanuka. Instead of supporting their own Kiwanuka, the Baganda gave up all their parliamentary seats (21) and added them to Milton Obote, who later became Prime Minister and was also a supporter of US independent person.
Milton Obote later overthrew the Kabaka and burned the kingdom. His chief legal adviser was a Muganda named Godfrey Binaisa, who apparently advised him in 1966 to destroy the Buganda Kingdom!
Guys, something's wrong with the Baganda.
General Severino Casinda Otafel, a man who did not lie, told them candidly:
"If you unite you can decide who rules Uganda…but you will never unite for any reason!"
When we have no one else to hate, we attack our Baganda leaders. Look how we destroyed our kingdom's Prime Minister Katikiro who regained Buganda's lost glory!
Give Muganda an office:
For example, if a Muganda is granted a position or appointed as a minister, he or she alienates other Baganda. Two or three examples will suffice:
Meeru Nalongo:
One day, a Muganda lady from Bukomansimbi came to the President's office to complain about her late husband's inheritance. Apparently, his family was chasing her off the land and confiscating her animals.
Through noise and sheer courage, she dramatically ended up in President Museveni's office near parliament.
President Museveni did see her and later sent her to the then Prime Minister Apollo Nsibambi. He asked her if she supported the NRM and told her in his farewell: "Nyonyola muganda muno Nsibambi aja kukuyamba – explain it to your fellow Muganda Nsibambi and he will take care of it."
Six months later, Nalongo returned to the Oval Office with her usual antics: shouting and yelling.
The president again asked his aides to welcome her in.
"Nalongo ate oyagala ki?—what do you want to eat this time?"
"Mr. President, the Prime Minister did not assist me – Your Excellency, the Prime Minister did not assist me!" she replied through tears.
As I listened to her speak (she told this story to me herself) she came across as a genuine lady. She told me that she often cried and tossed and turned to gain the president's attention and sympathy.
The president summoned then-lawyer Fox Odoi and said: "Look, the Baganda can't help themselves. What's wrong with them?"
So you know Nalongo ended up getting help from Fox Odoi and she also got rich through some presidential favors.
Friends, Baganda people do not help other Baganda people like Bunyankole and Basoga. If Musoga was given an office (have you ever been to a passport office?), even the cleaner would be Basoga! Banyankole will talk to villagers from Runyakitara village, while a minister from Kyotera will talk in English to an old man from Kalisizo. Never mind whether the old man understood what he said. The idea is to look important and of course to scare other villagers, who are often illiterate, from coming to the office.
For Muganda, it's never about service delivery, it's about appearance!
Dear. Sekandi and his cousin:
This story was told to me by a man who happens to be the cousin of our former Speaker and Vice President.
One day the barely teenage man visited Rt. Dear. The then Speaker of Parliament, Edward Sekandi, asked if there was an opportunity to visit the United States. Dear. Sekandi told him that he was busy forming a delegation for the same purpose.
The boy returned to his village, sold his "kibanja plantation" and returned to inform Hon. Sekandi said he even had some money to spare.
"Eh banange mutabani – oh, my son," replied a soft-voiced Sekandi, "naye nga kulisiti toliko – you are not among these!"
"But uncle you promised me and I sold my land – but uncle you promised me and I even sold my land!"
"That's what my friends are like. After all, I have a lot of Buddhists on my list—sorry, I have a lot of Buddhists on my list!"
This is typical Muganda for you. But President Museveni will not see any problem in convening a security conference where all members are Banyakitala! " I once read a list of Ugandan students who were sent to Algeria to study petroleum (oil and gas) and they were all Byakitara.
'The betrayal of Ugandans'
A friend of mine asked me to add here that the Baganda are known for betraying each other. Unfortunately, this is not a problem unique to the Baganda as all black people share this trait.
I also know that Generals David Sejjusa, Jake Kaihura and Mugisha Muntu also tried to get rid of their benefactor Yoweri Muswe Yoweri Museveni, and they are not Buganda. No translation available. Kizza Besigye, who fought alongside Museveni, also sought to overthrow him from power. They are not brothers.
In May 1985, Milton Obote was deposed in a coup orchestrated by his Acholi cousins, notably Tito Lutwa Okello, Bazilio Bazillio Olara Okello, Dr. Olara Otunnu and Colonel Had Wilson Toko. By tribe, none of them are Muganda.
Therefore, it is fair to conclude that most people have factions among themselves and the Baganda just happen to have "lutwe – who are often singled out" to extinguish their high egos.
The last words of the day come from Banyankole:
"Yola Zoona toorikumanya Erahige kurungi neha – take care of them (puppies) because you never know which one will hunt better!"
Adam Kamulegaia
adamkam2003@gmail.com
0779104336
Have a story or opinion from your community to share with us: please email editorial@watchdoguganda.com