Participatory Ecological Land Use Management (PELUM) in Uganda in partnership with Oxfam Uganda, Eastern and Southern African Smallholder Farmers Forum (ESAFF) and partners; Community Empowerment for Rural Development (CEFORD), Community Integrated Development Initiative (CIDI) and IIRR The Farmer Managed Seed Systems Caravan 2023 was launched on Monday along with policy discussions 2023 in Nabbi, Adjumani, Apac, Omoro and Soroti regions from 25 to 29 September.
PELUM Uganda Country Coordinator Josephine Akia Luyimbazi said in a joint press statement; The main objective of the caravan is to promote cross-learning, experience sharing, presentation and dialogue on best practices to strengthen farmer-managed seed systems, improve household nutrition, Food security and income. She was speaking at a press conference held at the PELUM Uganda office in Ntinda suburb of Kampala.
"The Farmer Managed Seed Systems Caravan will bring together different actors including Farmer Field School members and coordinators, Farmer Field School representatives, community seed banks, research institutions, the Ministry of Agriculture, Livestock and Fisheries (MAAIF), regional local school governments officials (production departments, extension officers), plant breeders, media and other key players in the seed sector. The caravan will also engage youth and women in SD=HS projects," she said.
She added that the caravan will use a variety of interactive sessions, including press conferences, field visits to successful farmer-managed seed enterprises, youth training camps, mentoring sessions and policy dialogues to discuss and propose policies to strengthen farmer-managed seed systems suggestion.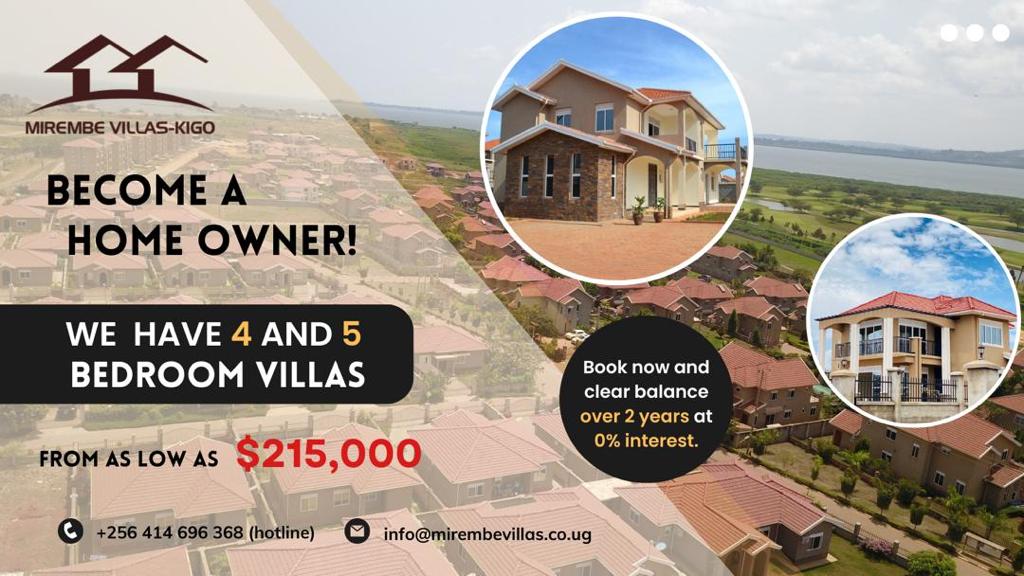 "This includes farmer variety registration to improve agrobiodiversity, resilience and productivity, leading to better nutrition and income for smallholder farmers," she added.
PELUM Uganda Program Director Joshua Aijuka said the caravan will also provide space for experiential learning, dialogue and policy integration.
"This is to strengthen Farmer Managed Seed Systems (FMSS) to enhance household nutrition and food security and trigger policy discussions and debates, especially on farmer variety registration and seed system management," he said.
He added; The fleet will foster partnerships and linkages among key stakeholders to ensure the long-term sustainability of the Seed Diversity for Household Nutrition and Food Security (SD-HS) project.
"It is noteworthy that Uganda's seed policy (2018) recognizes both formal and informal seed systems, including the introduction of a new seed category, Quality Declared Seed (QDS)," he added.
The policy provides that registered farmers can engage in seed production and sale of quality declared seeds locally under the supervision of district agriculture officers, he said, adding that the seed caravan is therefore a strategic contribution to the implementation of the national seed policy.
Oxfam Uganda Resilience and Livelihoods Manager Charles Opio said that to further consolidate the farmer-managed seed systems discourse, Oxfam Uganda, in partnership with ESAFF Uganda and PELUM Uganda, is embarking on a complementary seed policy initiative aimed at supporting farmer varieties choose.
"The move aims to provide a platform to facilitate meaningful cross-learning and knowledge-sharing among project beneficiaries, including Farmer Field Schools and other stakeholders, while integrating lessons learned and best practices into policy frameworks, which will strengthen farmers' Managed seed systems to improve household nutrition and food security," he said.
He added; To culminate the caravan, they will have a policy dialogue on the 29thth Taking place in Gulu District in September 2023, it will include experiential learning, presentations and demonstrations of success stories and seed value chains, media engagement, and policy discussions.
Also present at the press conference were representatives from successful seed farmers and the Center for Plant Genetic Resources at the Uganda Genebank at Entebbe Botanic Gardens.
PELUM Uganda is a member of the PELUM Association, a regional network of more than 280 civil society organizations in 12 countries in East, Central and Southern Africa working in the field of participatory ecological land use management. The association works to improve the livelihoods of smallholder farmers and the sustainability of farming communities by promoting ecological land use management. National chapters include Uganda, Kenya, Tanzania, Rwanda, Malawi, Zambia, Zimbabwe, Lesotho, Botswana, South Africa, Swaziland and Ethiopia.
PELUM Uganda was founded in 1995 as a network of like-minded civil society organizations dedicated to improving the livelihoods of smallholder farmers and the sustainability of rural communities by promoting ecological land use management. The network has since grown in number and influence and now has 71 member organizations operating in 122 districts in Uganda, reaching approximately three million farmers (3,000,000) smallholder farmers.
Have a story or opinion from your community to share with us: please email editorial@watchdoguganda.com